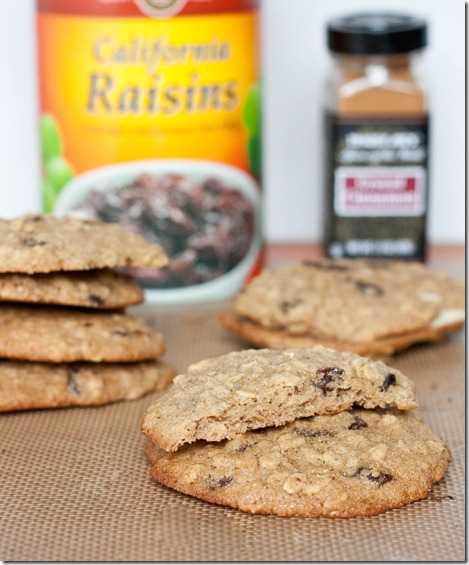 I really love oatmeal raisin cookies. It always surprises me to learn that so many people hate them, and hate even more biting into one of them thinking it's chocolate chip only to find out it's oatmeal raisin. I actually think I prefer oatmeal raisin to chocolate chip any day; they're just better.
I love the cinnamon in the dough, the saltiness complimenting the sweet fruit, and the chewiness of the oats. I don't make gluten-free cookie recipes often since they can be a hassle and a disaster, but these seemed worth it.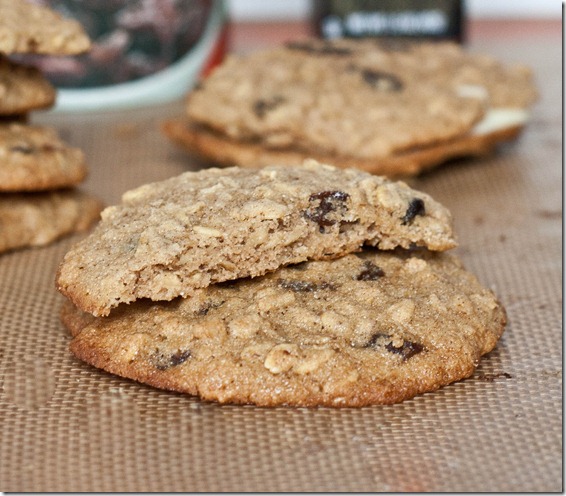 Make sure the oats you buy are tested gluten-free if serving these to someone with allergies.
Gluten-Free Oatmeal Raisin Cookies
Prep time: 20 minutes
Cook time: 15 minutes
Ingredients(Makes 1 1/2 dozen):
1 1/4 cup brown rice flour
1 1/2 cups gluten-free oats
1/2 cups raisins
3/4 cup brown sugar
3/4 teaspoon cinnamon
1/4 teaspoon salt
1/2 teaspoon baking soda
3 eggs
1/2 cup butter, melted
1/2 cup milk or water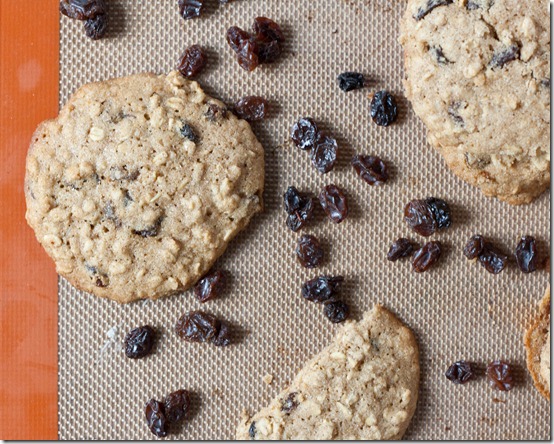 Method:
Mix together the brown rice flour, oats, raisins, sugar, cinnamon, salt, and baking soda.
Mix in the eggs, butter, and liquid and mix completely.
Refrigerate the dough for about 20 minutes until it sticks to itself.
Preheat your oven to 350 degrees.
Spoon about an ounce of dough into a small mound on a non-stick baking tray leaving about 3-inches apart for the cookies to spread. Repeat with all the dough.
Bake for 12-15 minutes until the centers of the cookies are form. Remove from the oven and let cool before lifting off the tray.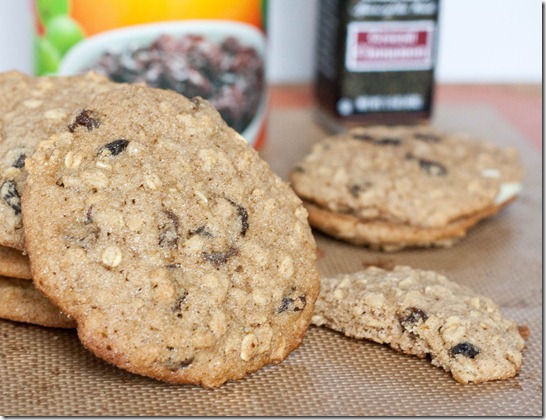 When these first came out of the oven, they were a little cakey but once they cooled the texture got chewier.