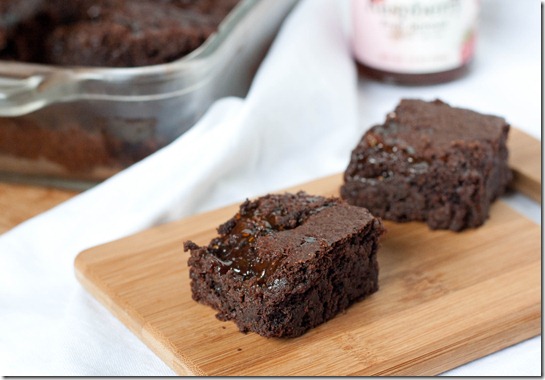 I'm not really a fan of Valentine's Day. There are so many other holidays I'd rather celebrate, like Arbor Day or the Ides of March. But if celebrating means baking and devouring delicious red and black brownies, then I will reluctantly celebrate.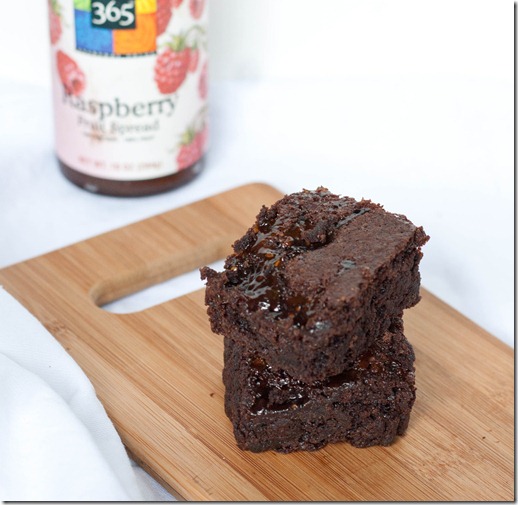 Starbucks used to(or maybe they still do?) sell these terrific fudgy brownies with raspberry sauce artfully swirled in on top and I would get them most days after school. I'd honestly choose raspberries and chocolate over peanut butter and chocolate most days; I think the pairing is that good.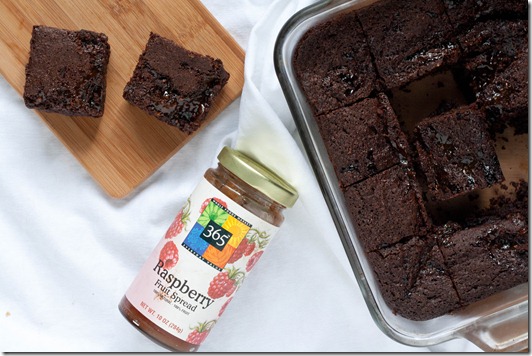 For this recipe, I just used my standard gluten-free brownie recipe and added in the raspberry preserves to elevate it to those Starbucks brownies. If you have a favorite brownie recipe—gluten-free or not—you can always use that and just follow the last couple of steps to add the raspberry in.
Gluten-Free Raspberry Swirl Brownies
Prep time: 15 minutes
Cook time: 30-40 minutes
Ingredients(Makes 1 8 x 8 pan):
3/4 cup almond flour
1/4 teaspoon salt
2 tablespoons unsweetened cocoa powder
1/2 teaspoon baking powder
3/4 cup sugar
3 large eggs
1 teaspoon vanilla
4oz baking chocolate
1/2 cup butter
1/2 cup raspberry preserves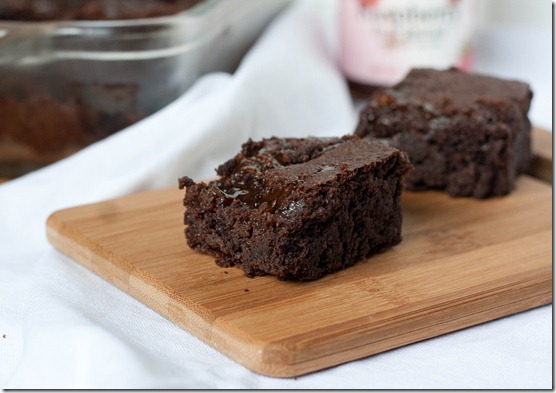 Method:
Preheat your oven to 350 degrees.
Mix together the almond flour, salt, cocoa powder, and baking powder.
Beat in the eggs, sugar, and vanilla until mixed.
In a separate bowl, melt together 4 ounces of chocolate along with the butter.
Slowly pour the melted chocolate and butter into the batter while whisking until fully incorporated.
Pour the batter in a greased 8 x 8 pan.
Drop the raspberry preserves on top and swirl around lightly into the batter to cover most but not all of the top(If you want to do this more artfully than I did, put the jam into a plastic bag, cut off one of the corners and squeeze it into lines across the top of the brownies. Then run a knife along the top in lines perpendicular to the jam to create a swirl effect).
Bake for 30-40 minutes or until a toothpick poked into the center comes out clean. Let these cool completely before cutting in.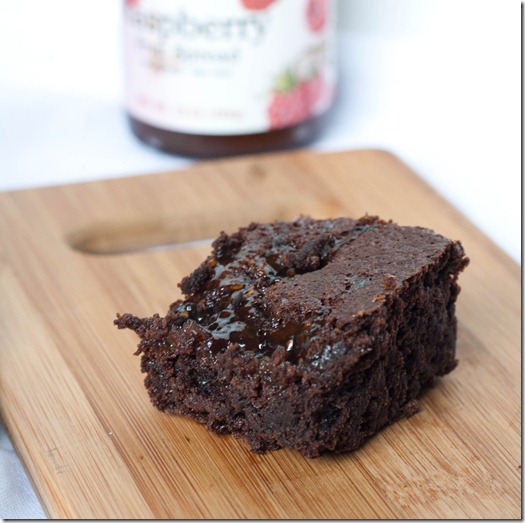 OK, maybe Valentine's Day won't be so bad. So long as I get to eat all the brownies.