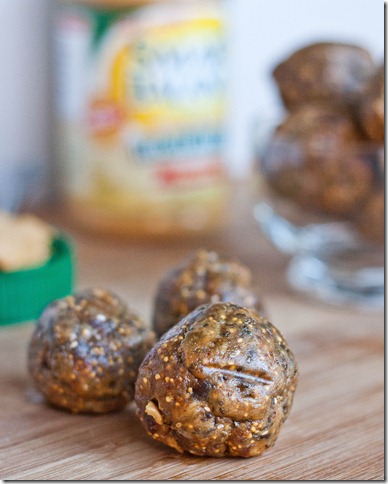 One of my favorite lunches growing up was a PB&J sandwich on white Wonderbread. Who doesn't love peanut butter and jelly? And Wonderbread—that was just great stuff before anyone realized bread shouldn't be glow-in-the-dark white.
I'm getting sidetracked. What I meant to say was that these taste like the filling of a peanut butter and jelly sandwich, that point where the sweetness of the jelly meets the smooth salty peanut butter. Since I hardly ever buy loaves of gluten-free bread, that's not a taste I get to experience much; now I can have it whenever in a tasty raw snack.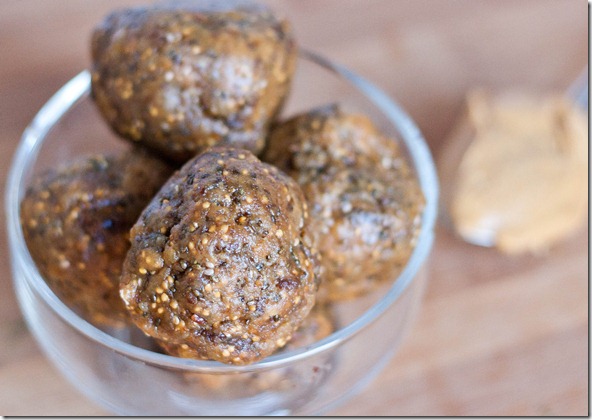 You can mix in chopped peanuts at the final mixing step for a crunchier texture. For a different "jelly" flavor, use dried raspberries or dried strawberries in place of the raisins.
PB&J Balls
Prep time: 10 minutes
Cook time: 0 minutes
Ingredients(Makes about 18 balls):
1 1/2 cup pitted dates

1/2 cup raisins

1/2 cup creamy peanut butter

3 Tablespoons chia seeds(optional but recommended)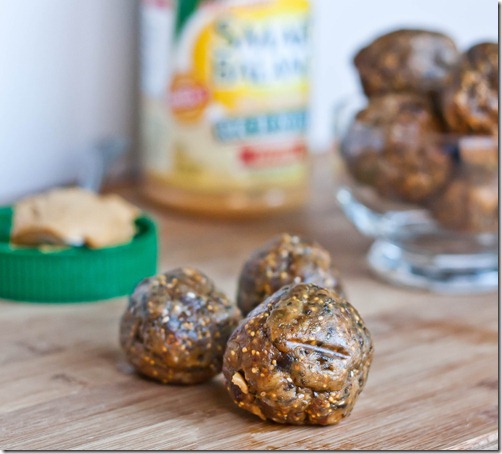 Method:
Place the dates and raisins into a food processor and blend until they come together and form a dough ball.

Add in the peanut butter and chia seeds and continue blending until everything has mixed together.

Move the ingredients to a bowl and work them with your hands until it forms one big dough ball.

Break off pieces by the ounce and roll into balls between your palms. Store in an air-tight container at room temperature for up to a week.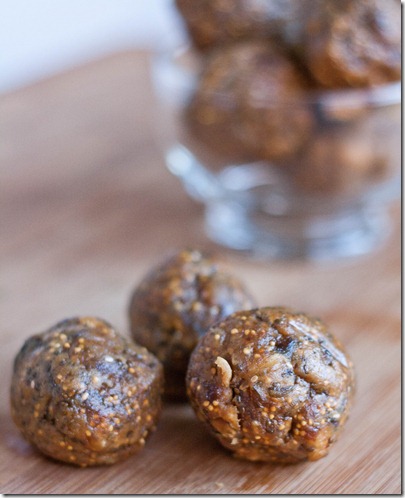 I loved these even more after a day when the chia seeds had taken out some of the moisture and made them nice and chewy. It reminded me of a PB&J Larabar, so you could definitely shape these into bar form and have your own homemade ones.