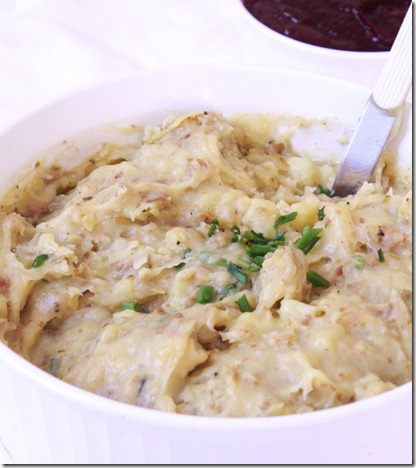 Every year for Thanksgiving we've had mashed Russet potatoes, and they've never really caught my attention. This year, since I've started to warm up a lot to the organic yellow potatoes I find at Whole Foods, I thought I'd try making mashed potatoes with those. They're slightly waxier and starchier than Russet, which makes them perfect comfort food.
This recipe uses no cream or milk—just butter, which makes it very low in lactose and milk proteins. You could easily substitute a vegan margarine for dairy-free alternative. The chives and seasoning help to give it a subtle flavor while still highlighting the potatoes. I keep the skin on since it adds some fiber and nutrients and gives the dish texture.
Yellow Mashed Potatoes
Prep time: 15 minutes
Cook time: 80 minutes
Ingredients(Makes 10-12 servings):
5lbs organic yellow potatoes
1/2 cup butter
1 teaspoon salt
1/2 teaspoon black pepper
2 Tablespoons chopped chives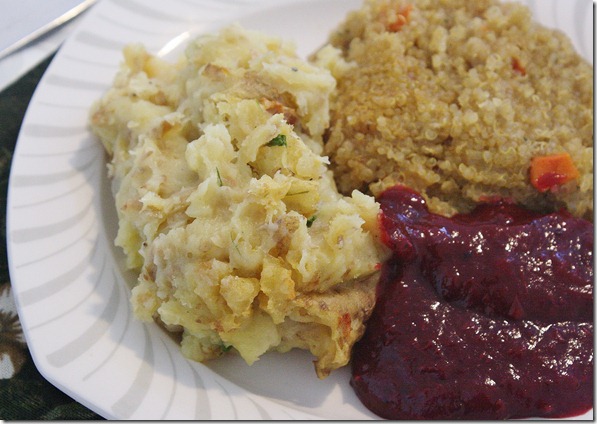 Method:
Bake the potatoes skin on for an hour and 20 minutes at 350 degrees until all of them are cooked through.
Let the potatoes cool enough to be handled. Dice them into quarters for easy processing.
Add half of the potatoes, 1/4 cup of butter, 1/2 teaspoon of salt and 1/8 teaspoon of pepper and puree until mostly smooth. Scoop the potatoes into a serving bowl and repeat with the same ingredients.
Fold the chopped chives into the potatoes. Garnish with extra chives. Serve hot.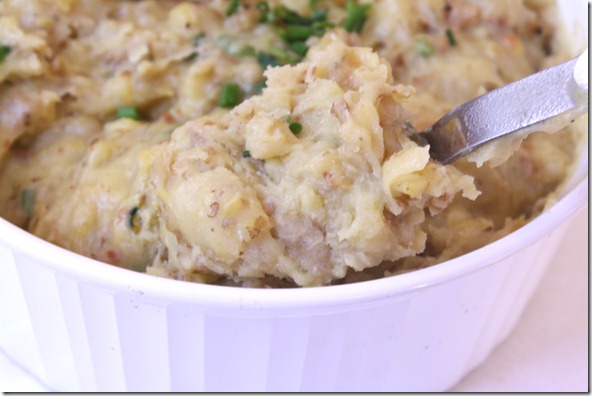 Maybe if I start recipe testing now I'll master the art of gluten-free gravy by next Thanksgiving.