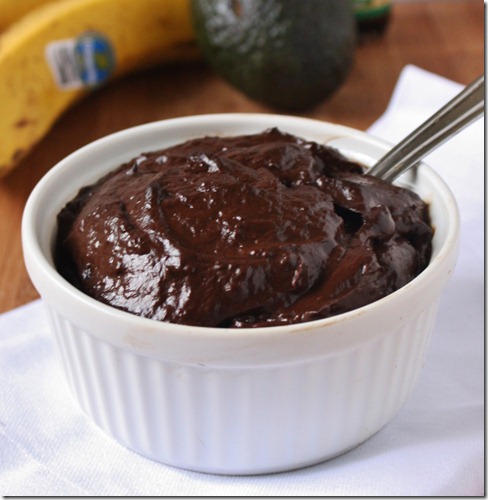 In a perfect world, I'd eat less sugar. But this isn't a perfect world, and I'm far from perfect. Truthfully my sweet tooth is out of control. I tried to eat less sugar in October and failed(I blame the existence of candy corn). I tried to eat less sugar in November and I'm failing(hello, peanut butter bars). I'll try to eat less sugar in December and I'll fail then, too(at least I'm being realistic about it at this point). Maybe I'll kick the habit in 2012; who knows?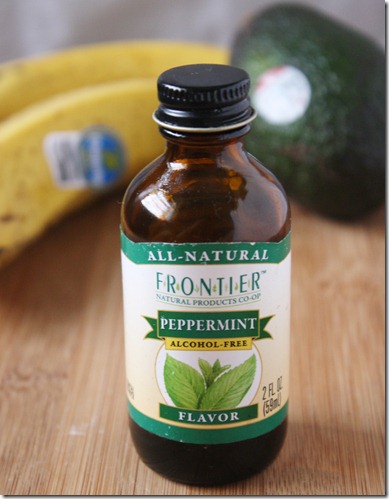 That's not all to say I haven't learned anything. One thing I've learned is that bananas make a great whole food sweetener. I used to make raw chocolate pudding all the time with avocado and agave, but at the end of the day agave is still another refined sugar like maple syrup and cane sugar. Bananas may have sugar, but also fiber and potassium. And in this dessert you really can't taste the difference.
The trick is to use bananas that are well past yellow onto brown to get more sweetness and less banana-flavor.
Raw Dark Chocolate Peppermint Pudding
Prep time: 5 minutes
Cook time: 0 minutes
Ingredients(Makes 2 servings):
1 medium-sized ripe avocado

2 small overripe bananas(the browner the better)

1/4 cup undutched cocoa powder

Scant 1/4 teaspoon peppermint extract
Method:
Peel the avocado and bananas and throw them in a food processor.

Blend the fruits until they make a smooth puree.

Add in the cocoa powder and extract and continue blending until they're entirely mixed.

Scrape into serving bowls and serve at room temperature. Keep leftovers in the refrigerator for up to 24 hours.
Maybe I could give up sugar if I had an endless supply of this in my refrigerator… right next to a bowl of candy corn and Reese's.