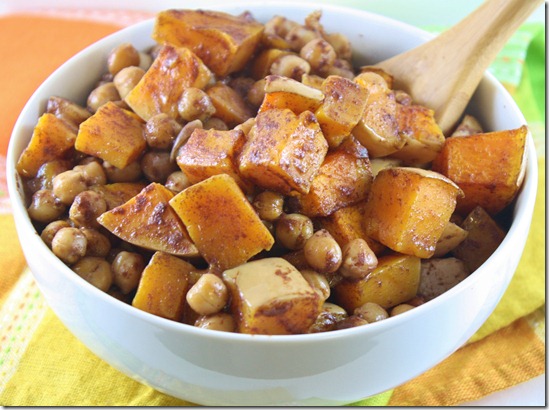 When it comes to food, there are two things I care about: Most importantly how it tastes, but also how it smells. A lot of people will tell you we eat with our eyes, but given how close are taste receptors and smell receptors are, it's no question that there's a link between taste and smell. Good food must smell good. And this smells terrific.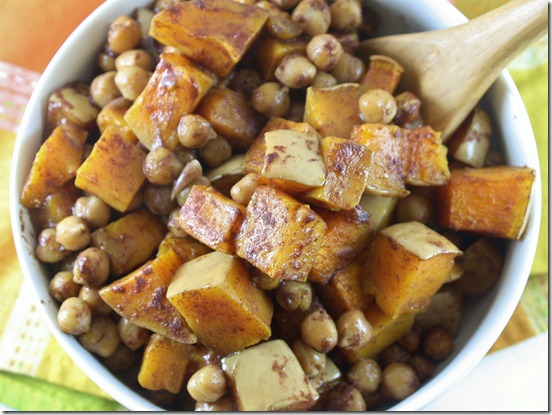 When I opened up my oven after this had finished cooking, the entire kitchen smelled like Christmas. You know that warm, earthy familiar smell that's a bit nutty and complex. I got distracted for a moment and forgot that this was food to eat. The taste is just as good; the soft, sweet squash contrasts the crunchy, spicy chickpeas, and the maple syrup forms a glaze over the whole thing bringing it together. I can't recommend this recipe enough to get a taste of the season.
Roasted Maple Cinnamon Chickpeas And Squash
Prep time: 10 minutes
Cook time: 70 minutes
Ingredients(Makes 4 servings):
1 15-ounce can chickpeas, drained
2 cups cubed butternut squash
2 Tablespoons olive oil
1/4 cup maple syrup
1 Tablespoon cinnamon
1/2 teaspoon nutmeg
1/2 teaspoon salt
Method:
Preheat your oven to 375 degrees.
Combine all of the ingredients together in a big bowl and mix them until the wet ingredients and spices cover the squash and chickpeas.
Lay the squash and chickpeas out on a baking tray and spread them out keeping it as close to one layer as possible.
Roast for 70 minutes until the squash is fork-tender and the chickpeas slightly nutty.
Serve hot or cold. Keep leftovers in the refrigerator for up to 3 days.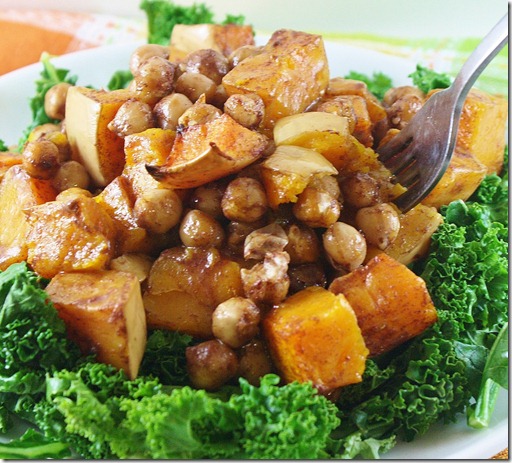 Now if only someone would invent smell-o-vision, maybe I could better convince you.