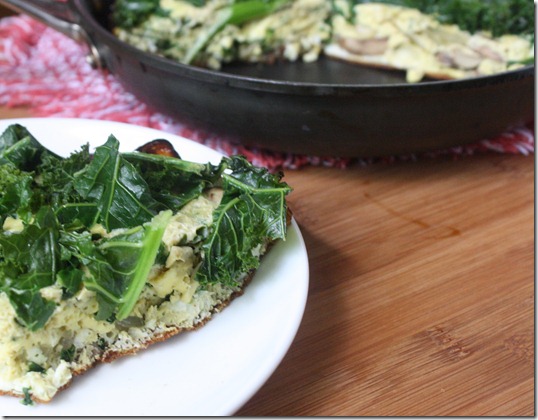 This school year I'm doing something different. For the first time, I'm completely off of meal plan. That means I'm making every meal for myself, 3(who am I kidding? 5) times a day.
I did enjoy dropping into the cafeteria and piling up options from the salad bar from time to time, or bumping into friends to have dinner with. But this undoubtedly feels better for me. I feel comfortable grocery shopping and making meals for myself, even if half of those meals are made in a microwave and completely unphotogenic. And it's still easy to eat meals with friends, just at different places.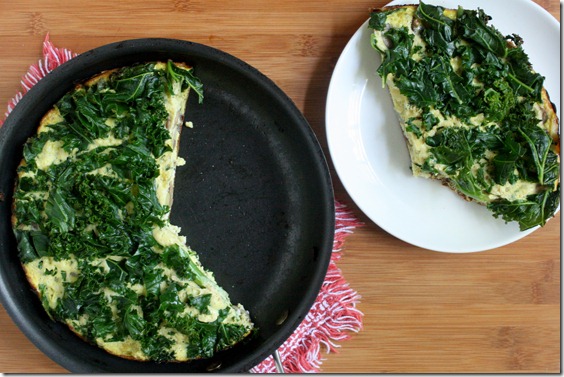 There are times, however, when it's inconvenient. Tuesday and Thursdays I have class all day. There's simply no time to cook. Because of that, I usually make meals like this frittata the day before to heat up and serve when I'm in a rush—a much better option than fast food. While a traditional frittata is baked, this one is made entirely on the stovetop; it's for no reason other than I hate moving things around, and this is easy enough that anyone can do it. .
Stovetop Kale And Mushroom Frittata
Prep time: 5 minutes
Cook time: 20 minutes
Ingredients(Makes 3 or 4 servings):
12 medium eggs
3/4 cup mushrooms
1/2 an onion, diced
2 Tablespoons oil
1 cup chopped kale
Salt to taste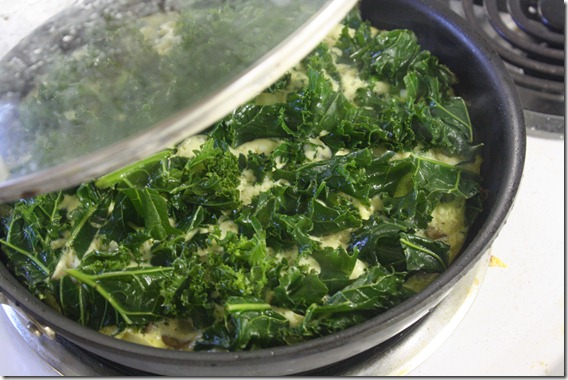 Method:
In a large bowl, crack and beat the eggs. Set aside.
Heat the oil in a 9 or 10-inch frying pan with a lid over medium heat. Sauté the onions and mushrooms until both are cooked. Remove these from the pan briefly.
Put the pan back on the stove and pour in the beaten eggs. After 10 seconds or so, evenly distribute the mushrooms and onions throughout the batter.
Gently press the kale on top into the raw egg and put the lid on the pan.
Leave the frittata on the stove for 10 or 15 minutes undisturbed as it cooks. It will be ready when the egg in the center of the pan has set.
When cooked, remove the pan from the stove and gently jiggle it to unstick the frittata from the bottom. Move to a plate to cut and serve.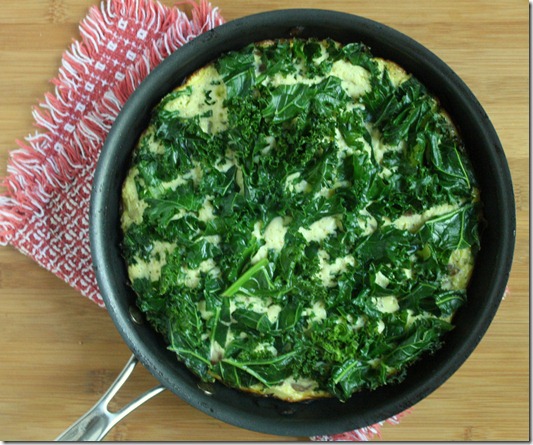 I get about 3 meals out of one pan. Frittatas are great because they work for any meal of the day. I'd happily eat this for all 3.