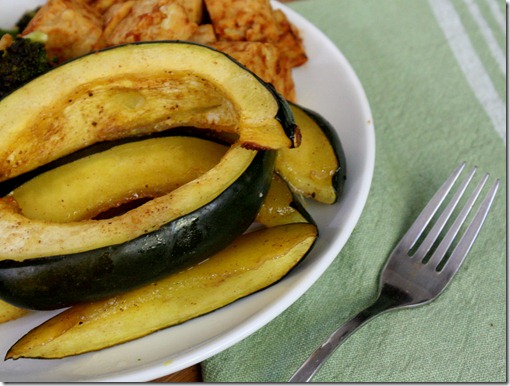 I'm already excited for Fall, not because of the weather or anything but because of the food. Roasted squash is comfort food to me. When they come into season there's suddenly a treasure trove of new food to eat–acorn, pumpkin, butternut, spaghetti. All different and all delicious in their own way.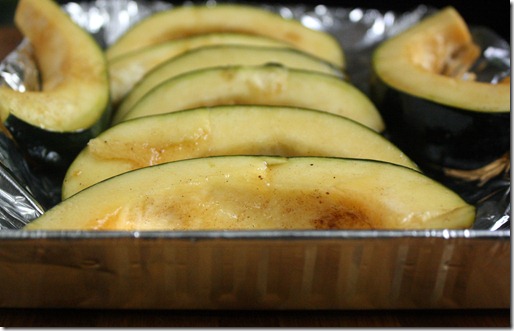 This recipe uses nutmeg, which is one of the more aggressive spices. It's so aggressive it's poisonous in large amounts, so you might want to have a light hand when seasoning this. The cinnamon helps to smooth out the flavor. By the end of cooking it smells like someone's just baked a pie; that's a smell that's always welcomed in my house.
Nutmeg Roasted Acorn Squash
Prep time: 5 minutes
Cook time: 45 minutes
Ingredients:
1 acorn squash

1/4 cup maple syrup

1/2 teaspoon nutmeg

1/4 teaspoon cinnamon

1/2 teaspoon salt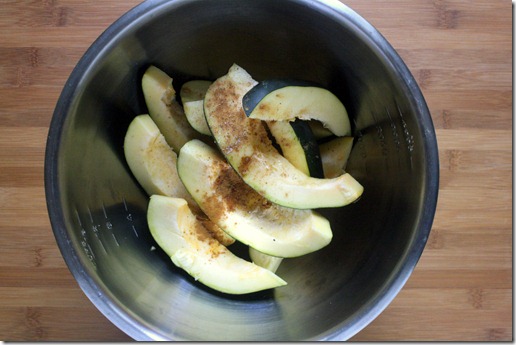 Method:
Preheat your oven to 375 degrees.
Cut the squash in half and remove the stringy inner seeds.
Cut the squash along each ridge into long strips.
In a mixing bowl, toss the squash, maple syrup, nutmeg, cinnamon, and salt until the squash is completely covered.
Lay the squash out on a baking tray and roast for 45 minutes. Serve hot.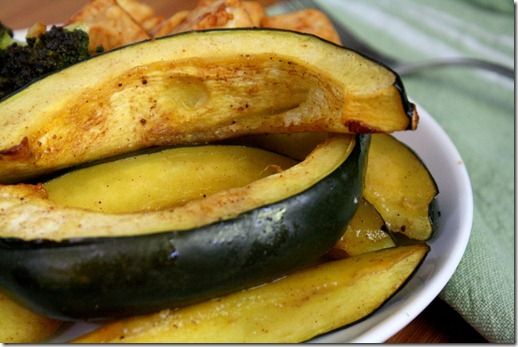 Despite the maple syrup, this recipe isn't very sweet; it's mostly spicy. There'll be a lot of leftover spiced maple syrup in the mixing bowl. You can either pour it on top of the squash before roasting or reserve it as a finishing touch on the plate.