1. There's a Recipe For Good Recipes
The first talk I went to was by Stepfanie Romine about writing a better recipe. A lot of what she said I heard when I attended Techmunch Boston last month, but hearing it again really drove the importance of recipe writing into me. I won't recap the whole talk; Heather and Courtney already posted great summaries of it. My big takeaway was the importance of prep and cook time in recipes, which I'll be including in all of mine from now on.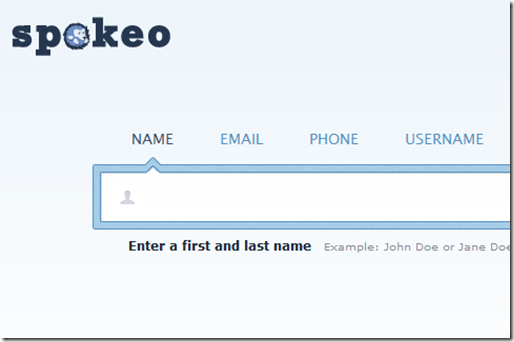 2. All Your Information Is Already On The Internet
Another one of my favorite sessions was about blogger safety presented by Monica. It was a good reality check on the dangers of social media and oversharing. I learned the internet makes it practically impossible for any of us to remain private with sites like spokeo.com that creates a real security problem for bloggers. I'm not too worried though because I got a yellow belt in Tae Kwon Do in 2nd grade and I have broken board to prove it. Stalk at your own risk.
Photo from Anne
3. Doughballs Are Delicious
Doughballs have been floating around food blogs since November, and I'm ashamed to say I hadn't tried them since this past weekend. I'm not a big fan of cookies to begin with and gluten-free cookies often come out flat and with a bad texture. Katie completely proved me wrong with her gluten-free and vegan doughballs. I can't think of a better cookie I've ever had. I've already bookmarked her recipe and plan to make it soon. Which brings me to…
Photo from Brittany
4. Bloggers Are The Best Bakers
After lunch there was a flurry of desserts floating around, and all of them were baked by bloggers. There were sugar cookies from Courtney, granola bars and macaroons from Diana, cake pops from Paige, doughballs from Katie, and sunflower balls from Shana. I only got to taste the doughballs but all of them got rave reviews. Where else but at a blogging conference could people accept baked goods from total strangers and not even think twice?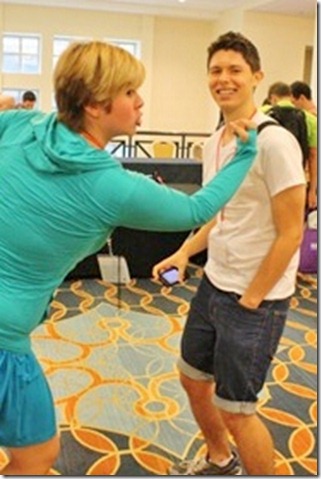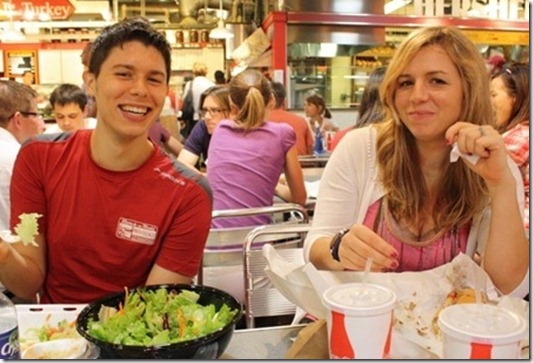 5. Healthy Living Bloggers Are Some Of The Most Fun People Out There
I wouldn't really call myself a healthy living blogger. If anything, I'm a food blogger. But I read just as many healthy living blogs as I do food blogs and feel a much stronger connection with healthy living bloggers than food bloggers. It was great seeing people again(or meeting face to face for the first time) whose blogs and twitter feeds I follow religiously as well as befriending people who I didn't know at all but quickly connected with.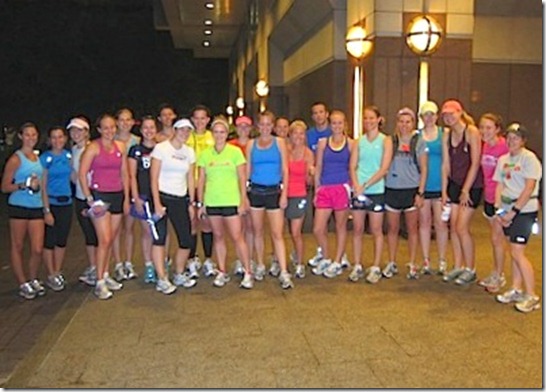 Photo from Meghann
6. I Love Running, But Not At 5am
Another reason that I went to Philly besides the conference is because I'm running the Philadelphia marathon in 3 months. The group run was an excellent chance to get a feel for Philly's climate and terrain. I ended having a great 16-mile training run, part of the time running with other bloggers training for races. The one stinger was the 4:45am wake-up call and feeling a little like a zombie that night and the next morning. My love for running has a time frame, and apparently that's between 7am and 5pm.
7. The More Fun You're Having, The Less Pictures You'll Take
I probably took less than 20 photos this weekend in total, which is why all of these photos are borrowed from other bloggers. I didn't think to take photos at the cocktail party, or dining at El Vez. I took hardly any photos of my day with Madeline and Boots, who are two of my favorite people ever, because it was too much fun just to be with them(also because they put me to work making dinner while they watched Project Runway(just kidding, I volunteered)). If you want to read all about that, you'll have to check out Madeline's post.
Were you there this weekend? If so, what was your favorite takeaway?