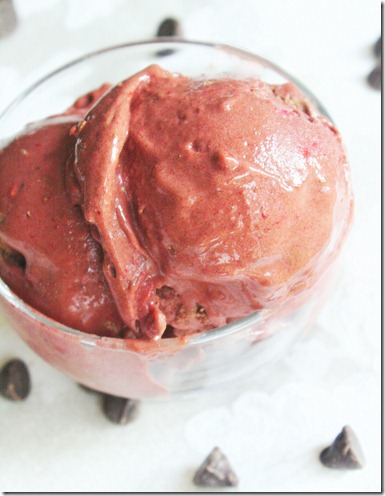 I've been going through bananas like crazy lately. Not because I actually like bananas, but because I love the creamy raw "ice cream" they become. I eat this once or twice a day to cut a sweet tooth craving, and this flavor is undoubtedly my new favorite. Cocoa powder and raspberries add the perfect sweet and bitter flavors that make this a true dessert, while the banana keeps it all smooth and creamy so you'd swear you're eating actually ice cream.
A lot of people ask if these chocolate banana soft serves taste at all like banana. I'll admit I'm not the most finicky when it comes to banana flavor, but I seriously cannot taste an ounce of banana in this behind the raspberry and chocolate. I'd love for a true banana hater to try it and leave a comment letting others know how it was for them.
Chocolate Raspberry "Ice Cream"
Ingredients:
1 banana, cut into quarters and frozen
1/2 cup raspberries, frozen
2 Tablespoons cocoa powder
1-2 Tablespoons almond milk(optional)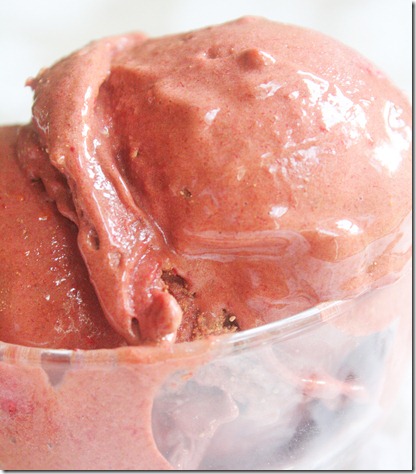 Method:
In a food processor, blend the bananas and raspberries until creamy. Add the almond milk as necessary if after a while the fruit still clumps together.
Once smooth, add in the cocoa powder and continue blending until entirely mixed.
Scoop and serve immediately.