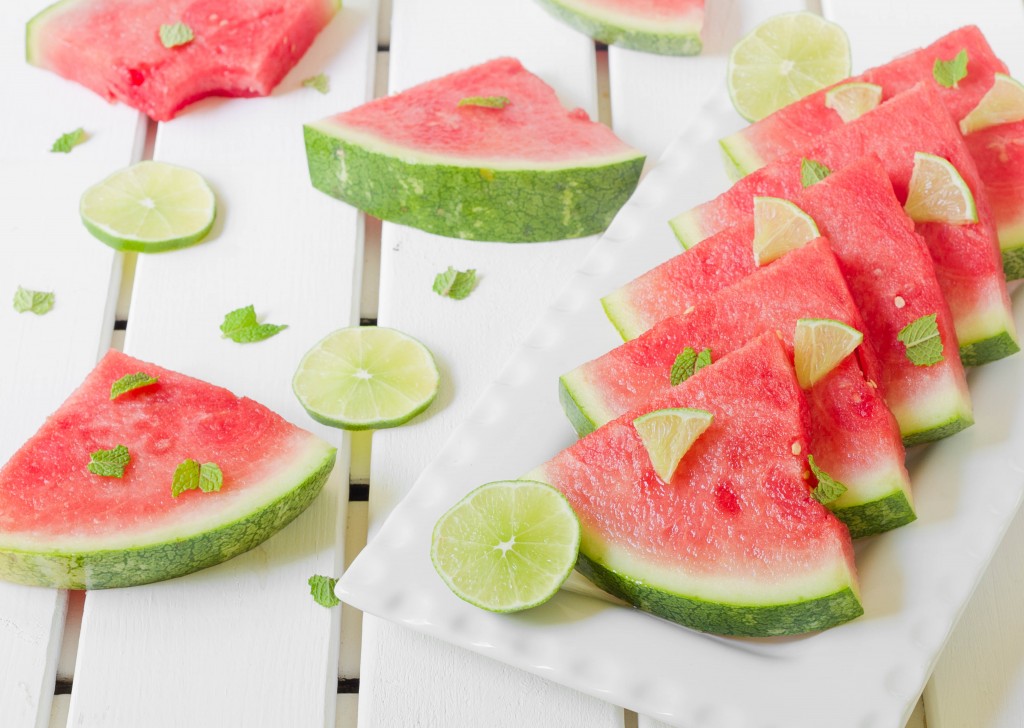 Watermelon is without question my favorite Summer fruit. I go through 2-3 a week and to be honest I don't remember what I ate instead before the season started. It's going to be a real problem when Autumn rolls around but I'm trying not think about that.
I could eat plain watermelon all day, but where's the fun in that? This no-fuss fancified melon packs a big flavor punch. The lime and the mint balance each other out nicely and make the watermelon even more cool and refreshing.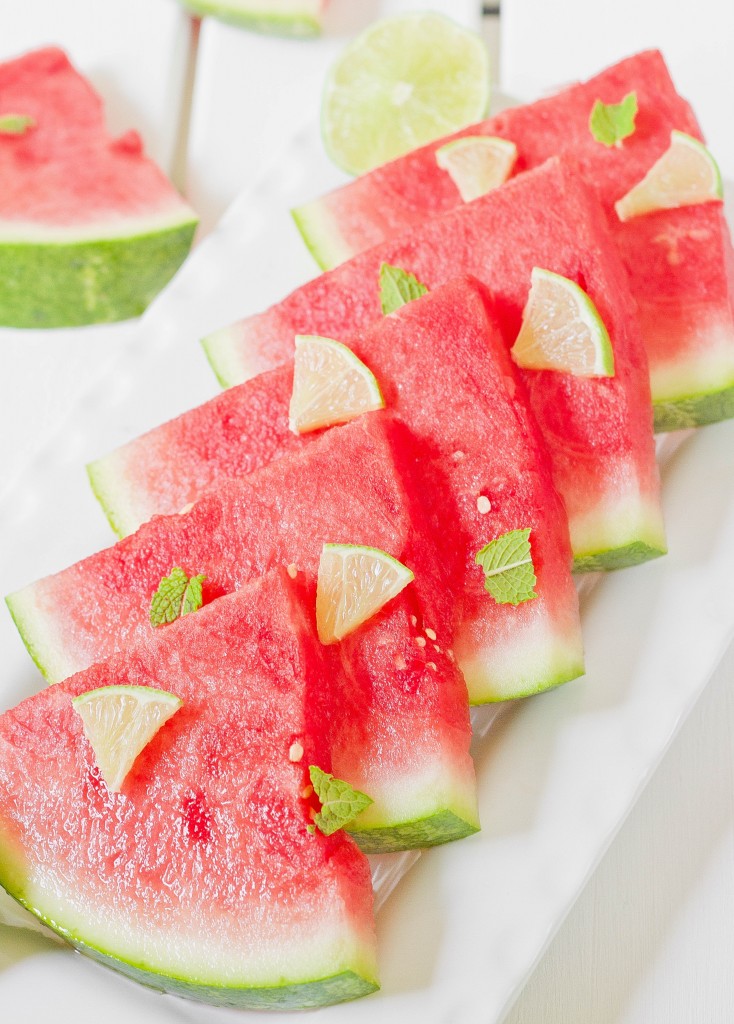 You can use any time of mint in this recipe–wintergreen, peppermint, spearmint. Just use whichever is on hand or whichever you have a preference for. 
Watermelon With Lime And Mint
Ingredients:
1/4 watermelon, cut into wedges

Juice of 1 lime(~3 Tablespoons)

2 Tablespoons sugar

7-8 mint leaves, torn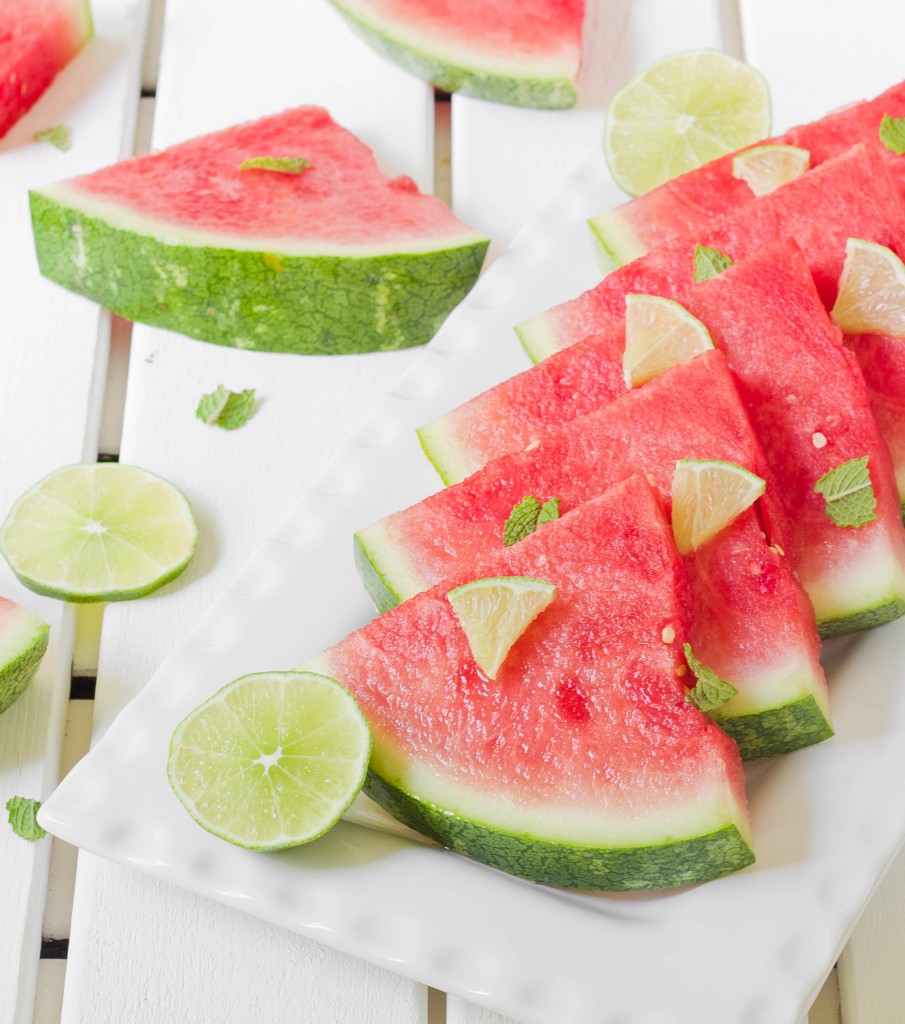 Method:
Mix together the lime juice and sugar until the sugar has completely dissolved.

Toss together the lime mix with the watermelon wedges so that all the sides get layered with the juice.

Plate and garnish with the torn mint leaves.