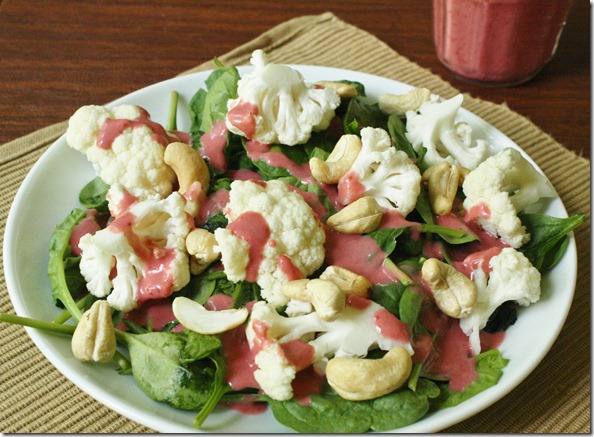 As much as I like salads, I've never really liked most salad dressings I've tried. They're usually oily and watery; I want something thick and hearty. Because of that I pretty much stuck to Caesar salad dressing and buffalo wing sauce to flavor my greens growing up. What could be more appetizing than a plate of iceburg lettuce with hot sauce and butter slathered on it? I'm not sure what I was thinking back then, either.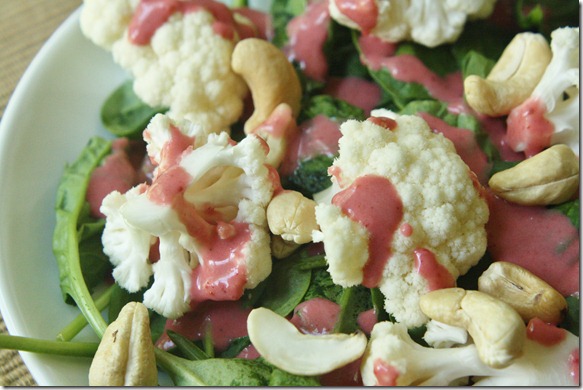 Enter this dressing, which has completely changed how I think of salad dressings. It's not oily or watery; in fact, there's no oil whatsoever. It has a thick body but you won't find any cream in the ingredients. Instead this dressing gets its body from whole strawberries and almonds. What could be more delicious? It's sweet with a tang and slight nuttiness—much better and better for you than buffalo wing sauce.
Strawberry Almond Salad Dressing(inspired by this recipe)
Ingredients(Makes 2 cups):
1 1/2 cups strawberries, stems removed
2 Tablespoons almond butter
1 1/2 Tablespoons white vinegar
2 Tablespoons sugar
1/2 teaspoon mustard seed
1/2 teaspoon sea salt
~1/4 cup water to thin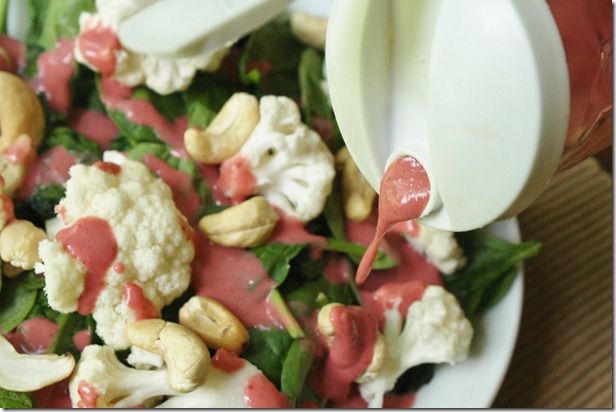 Method:
Combine all of the ingredients except for the water into a food processor and blend until smooth.
Slowly incorporate the water while still blending until the dressing reaches a thin consistency.
Bottle and keep stored in the refrigerator for up to a week.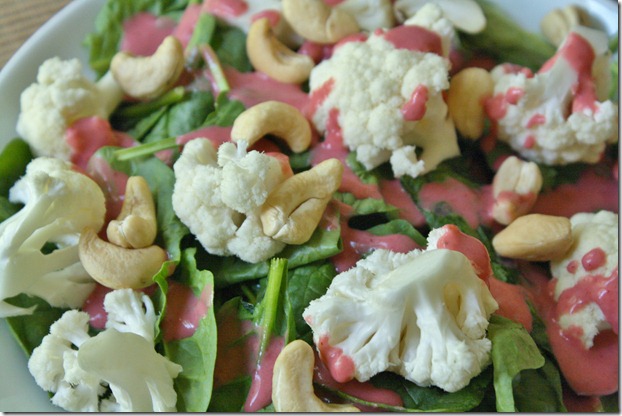 Since it's fresh without any preservatives, use this dressing quickly to make sure it stays fresh. Something tells me that won't be a problem; you'll never go back to bottled again.