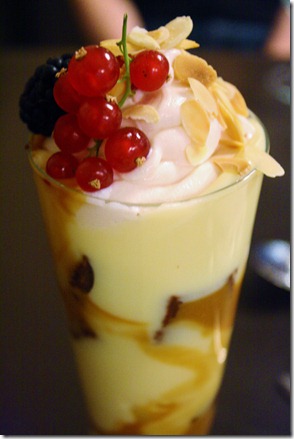 Whereas the food in London wasn't so great, at the end of the day there was always something sweet and delicious offered up, from meringues the size of my head to vegan, gluten-free banoffee trifles from Manna.
This wasn't the best dessert I had(that's a little lower down) but it was definitely the prettiest. Layers of gluten-free chocolate cake, caramel sauce, soy pudding, and banana slices. I felt compelled to order this after another restaurant had banoffee pie on their dessert menu that same day and everyone in my party had to ask me what that was. It was also dessert on one of the flights; who knew it was that popular? The chocolate cake in the trifle was delicious, rich, and moist. The pudding, although it had good flavor, also had a strong soy aftertaste. If I tried to recreate this vegan I'd probably use something neutral in flavor for the custard base like cashews.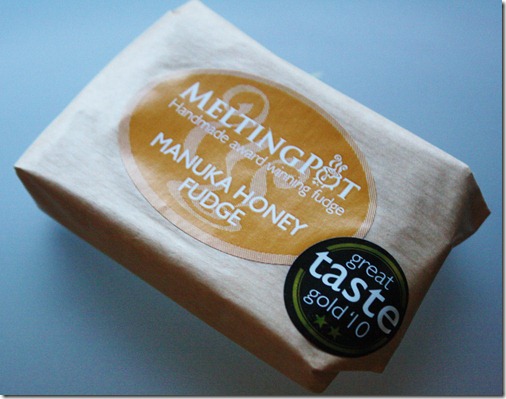 One thing that was everywhere in England was fudge. It must be the national dessert, because you could get it on any street corner. This brand apparently won awards so I just had to try it, and a chocolate fudge by the same manufacturers. The chocolate fudge wasn't very chocolaty—I prefer my microwave chocolate fudge—, but the manuka honey fudge was excellent. It had a strong amber flavor to it that made it taste like a soft, butter toffee.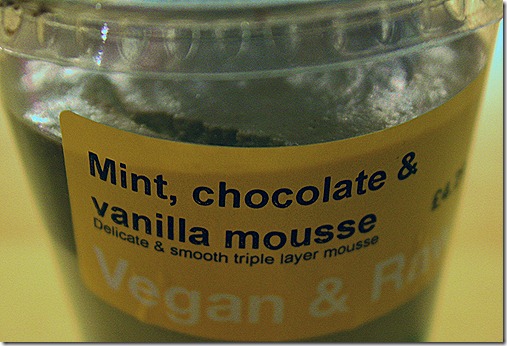 The best dessert I had was from a vegetarian restaurant called saf located at the Kensington Whole Foods. We didn't eat at the actual restaurant but I grabbed a raw pudding cup from their to-go section. It wasn't very pretty, but what it lacked in looks it made up for I flavor.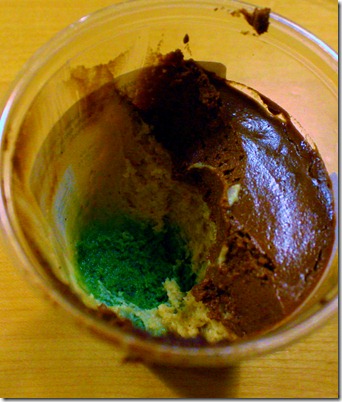 Mmm, doesn't that look appealing, especially when you know that spirulina and moss are what make that bright green color? As off-putting as it was, I just had to lick the sides of the container clean. It was that good. I will definitely try to make something like this at home, perhaps without the moss.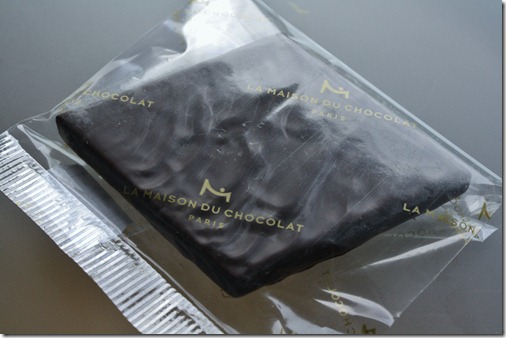 Even though it wasn't English, I'd give honorable mention to the chocolate covered vanilla-infused ganache from La Maison Du Chocolat. This came from the confections room at Harrods, which was quite literally a room full of gourmet chocolate stands. I was in heaven. It was hard to choose just one thing but I think I made the right choice with this; the inside was impressively soft and a nice contrast to the chocolate shell. I wanted to stay in that room all day.
Isn't dessert grand?