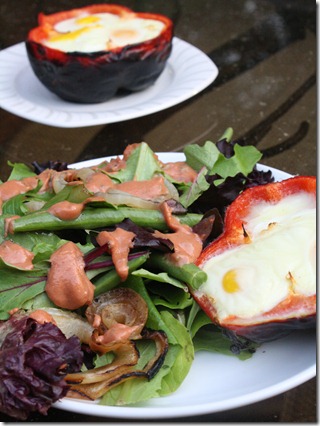 Stop the presses. Two of my favorite things have come together for something amazing this Summer, and I'm not talking about NKOTBSB.
I was thinking about these for a while—how I'd cook them, how'd they come out, would it actually work, etc. They took a lot longer to cook than I anticipated(about 30 minutes, definitely not the most efficient way to cook eggs), but flavorwise tasted delicious with the charred pepper. It's definitely a novelty dish; serve "grilled eggs" at your next outdoor party and expect a great reaction.
Grilled Eggs
Ingredients:
2 large bell peppers, top halves removed
4 medium eggs
1/2 Tablespoon olive oil
Salt and pepper to taste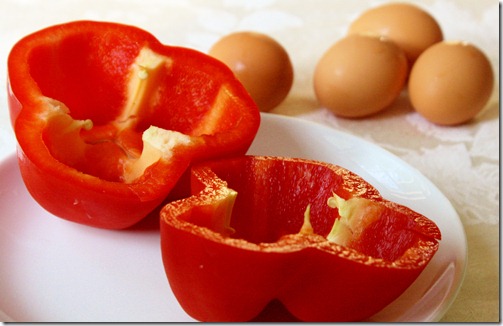 Brush the bottom of the peppers with olive oil.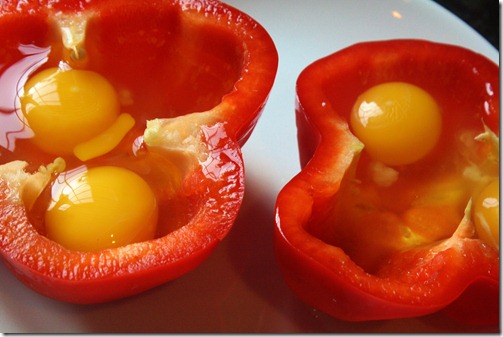 Crack 2 eggs into each pepper half.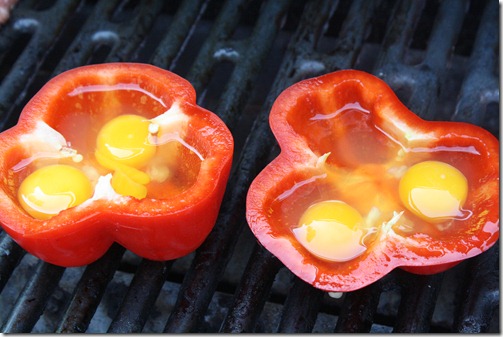 Heat a grill up to 400 degrees. Carefully place the peppers on the grill and close the lid.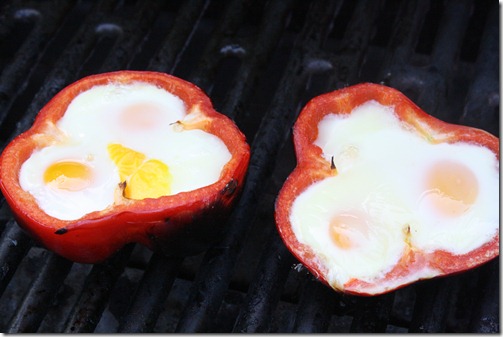 Cook the eggs for about 25-30 minutes until the white on top has completely cooked. Season with salt and pepper and serve warm.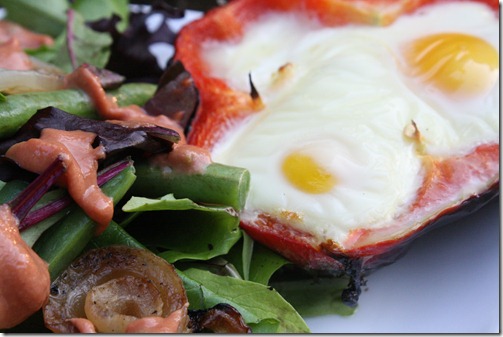 A little salt and pepper on the eggs brings out all the right flavors. The yolks are fully cooked and not runny, yet even though I don't like hardboiled eggs these I didn't mind. These would be perfect slathered in barbeque sauce.