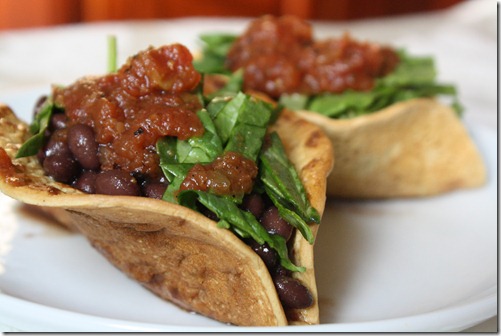 I really love the internet, and my guess is if you're reading this you probably do, too. Ideas are just a click away and sometimes they pop up without you even expecting them. For instance, I saw this pin on Pinterest and couldn't believe what a good idea it was. Homemade taco shells? Why hadn't I ever thought of that. The original recipe looks like it uses flour tortilla; to make this gluten-free and feed my chickpea flour obsession, I made the socca tortillas first and then baked them. It couldn't have been more easy! And the result was crunchy and delicious.
Gluten-Free Taco Shells/Bowls
Ingredients(Makes 3 shells/bowls):
1/2 cup chickpea flour

1/2 cup water

1/2 teaspoon salt

Oil for greasing

A large muffin tray
Start by heating a large pan over medium heat with a little oil in to make sure the tortillas don't stick.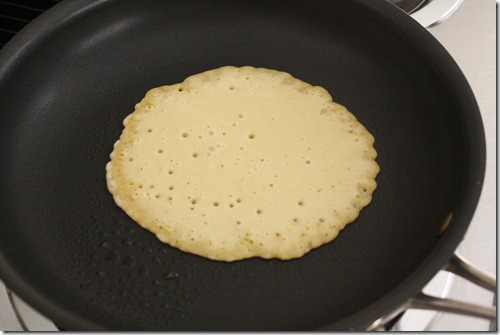 Whisk together the salt, chickpea flour, and water until no lumps remain. Pour 1/3 of the batter in to the center of the pan and wait about 40-50 seconds until the bottom is cooked.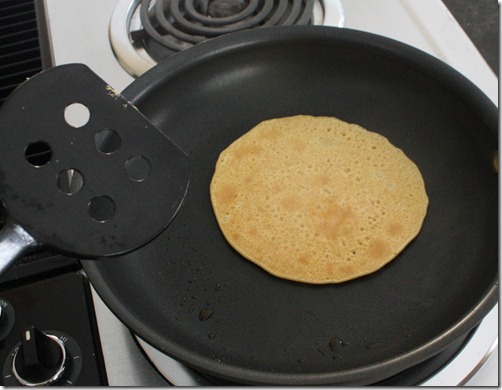 Carefully flip the tortilla and cook for an additional 20-30 seconds on the other side.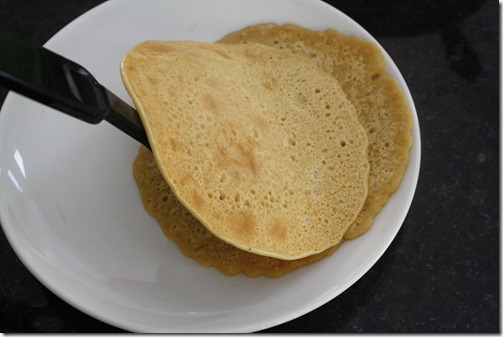 When each tortilla is done cooking, move it to a plate to cool down until cold enough to handle before baking.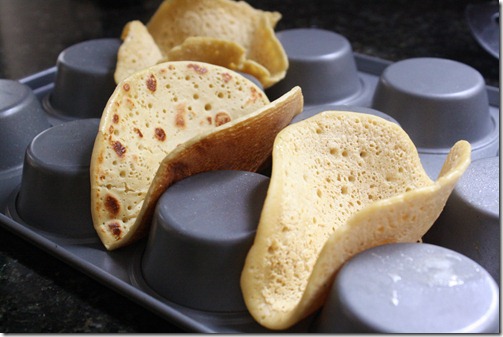 Preheat your oven to 350 degrees and lightly grease the bottom of a muffin tray.
For V shells, fold the tortilla in between 2 upside down wells.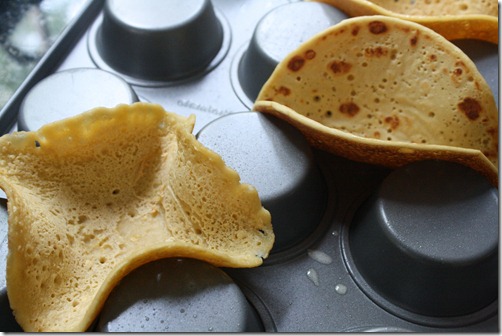 For bowls, press the center of a tortilla in between 4 wells that make a square.
Bake the shells for about 50 minutes until they are hard and crisp. Carefully remove them from the tray and let cool until they come to room temperature. Eat within 2-3 days.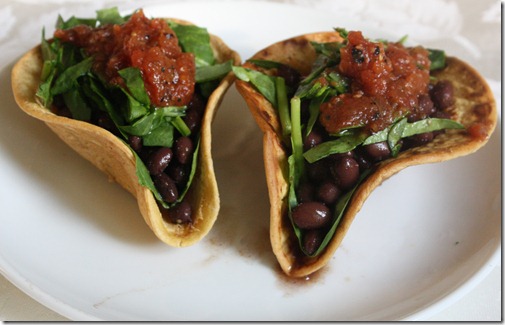 These sides of these were crisp which was just how I was hoping they'd come out. The only problems I had with the chickpea flour tortillas were small holes in the bottom from bubbles and that it started getting soggy over time. To fix this I put a few spinach leaves on the bottom of the inside to catch that moisture and they were just as good. I would double or even triple the recipe next time since if you're going to be baking these you might as well make a lot.