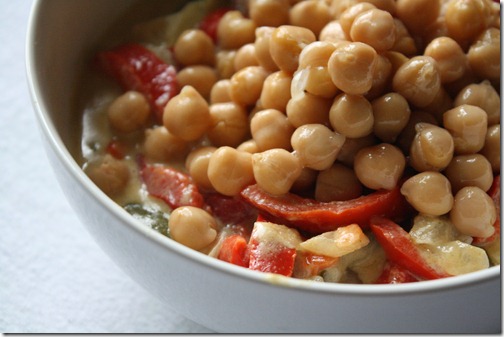 I get on food kicks on occasion. Most of the time it's chocolate. This week it's still chocolate, but it's also Thai and coconut. Bear with me. It will be gone soon.
I love food you can slurp, especially food that has a sauce that makes you want to lick the bowl clean. That's probably why I shouldn't eat in public. Anyhoo, that's part of why I love curries. The coconut milk is cool and refreshing but spicy at the same time; it makes me want to eat every last drop. This recipe uses chickpeas for the protein which is more an Indian flare, but you could add in browned beef, fried tofu, or baked chicken cutlets instead. Just make sure it's cooked through before adding it to the broth.
Chickpeas In Green Curry
Ingredients(for 2 people)
1 onion, diced

1 red pepper, julienned

1 green pepper julienned

3 Tablespoons neutral oil

1/2 cup coconut milk

1 Tablespoon green curry paste

1 can of chickpeas, drained

salt to taste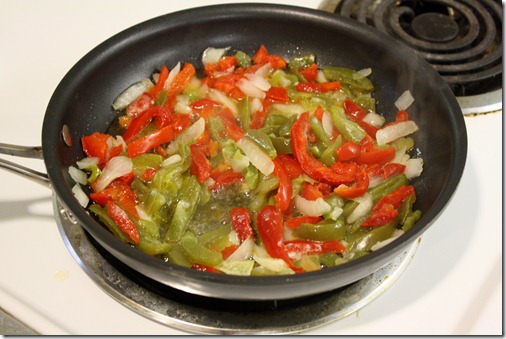 Heat the oil in a large pan. Add in the cut vegetables and sauté for a few minutes until the oil gets absorbed and the onions turn translucent.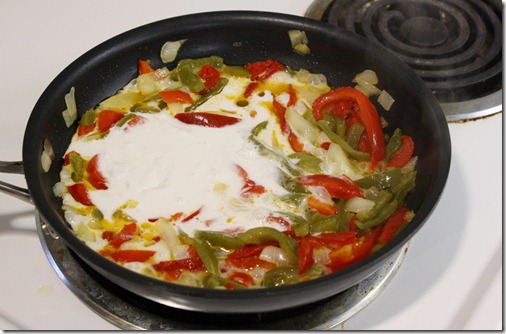 Pour in the coconut milk.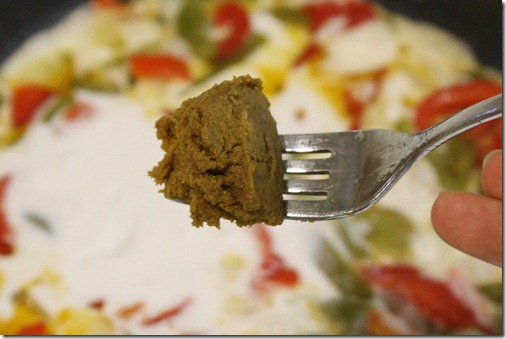 Add in the green curry paste(a blend of garlic, curry, salt, lemongrass and a few other ingredients) and mix it into the broth.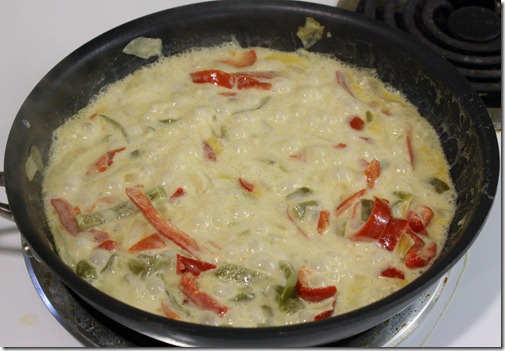 Let the broth boil for 2-3 minutes until it thickens up slightly. Add in your protein for the last minute to heat. Serve hot with rice or greens if desired.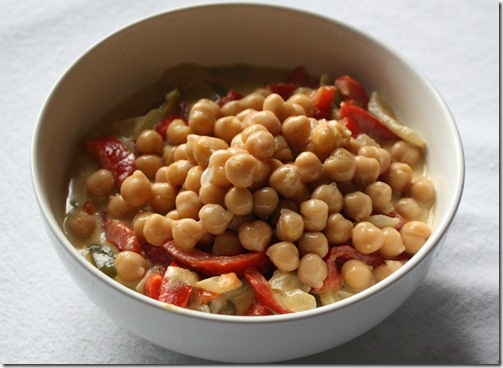 I definitely licked the bowl clean.