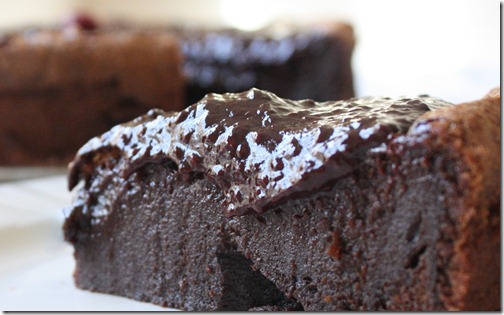 After I baked this cake recipe for my birthday, the cake looked good but a little plain so I decided to throw together something for the top. I love the pairing of raspberries with chocolate so I decided to make a raspberry chocolate sauce to go on top. I had no clue how it would turn out but I'm happy to report it was perfect. Heated, the sauce is easy to work with and at room temperature it hardened to a semi-soft, fudge consistency which was easy to cut through. It was great on cake but would be good over ice cream, too.
Raspberry Fudge Sauce
Ingredients:
2/3 cup fresh or frozen raspberries
1/3 cup chocolate chips
1 1/2 Tablespoons maple syrup(or any liquid sweetener)
1 Tablespoon butter
1/4 teaspoon salt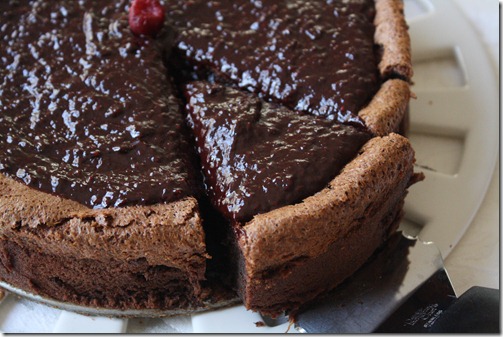 Heat the raspberries over low heat in a sauce pan until they've reduced to about half their volume and cooked down to a sauce.
Toss in the chocolate chips, butter, maple syrup, and salt and mix until the butter and chocolate chips have melted. Frost or scoop over ice cream while the sauce is still warm and liquid.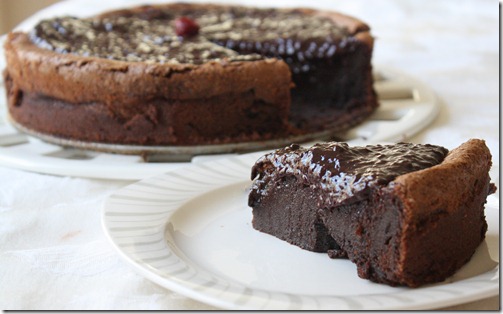 I should have made extra to eat with a spoon; one year older, still not wise enough.