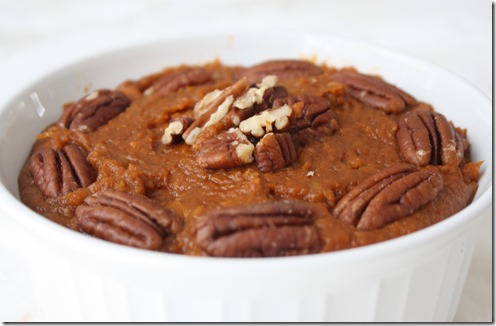 I try not to oversell anything. Just this once I'm going to tell you this is one of the best recipes of the year, and it's only April. I've never made mashed sweet potato because I thought "How can you improve on a roasted sweet potato?" Oh, you definitely can. Burning the caramel adds a bitter flavor which balances out with the natural and added sugars. The taste is totally unique and even if your guests can't tell what it is they're bound to love it.
Burnt Caramel Sweet Potato Mash
Ingredients:
1 1/2 cups mashed or pureed sweet potatoes*
1/4 cup sugar
1/4 cup butter
2 tablespoons water
1/2 cup milk
1/4-1/2 teaspoon salt to taste
Nuts for garnish(optional)
*I would recommend either roasting your own sweet potatoes or buying the canned puree kind. Microwaved sweet potatoes tend to be too starchy and not sweet enough after cooking.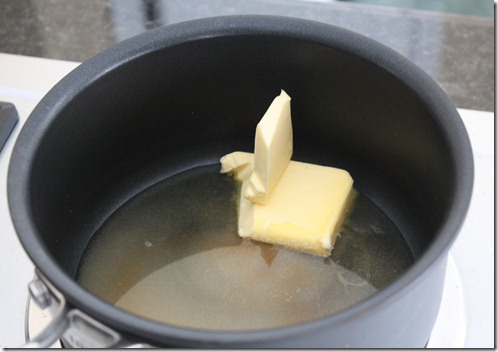 Combine the butter, sugar, and water in a sauce pan and bring to a boil. Keep mixing the ingredients until the butter has melted and the sugar has dissolved.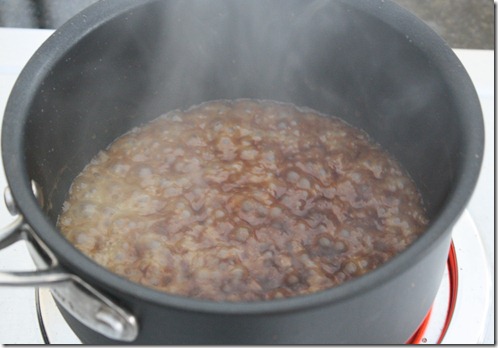 Continue boiling until the caramel starts to burn and turn a light brown. Err on the side of caution and go on to the next step as soon as it starts browning, but mine turned a little too black and still tasted fine in the end.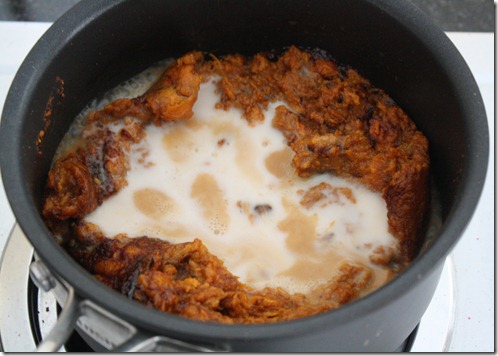 Remove the pan from the heat and stir in the sweet potato, milk, and salt. Mix. Return to the heat until the dish is hot enough to serve.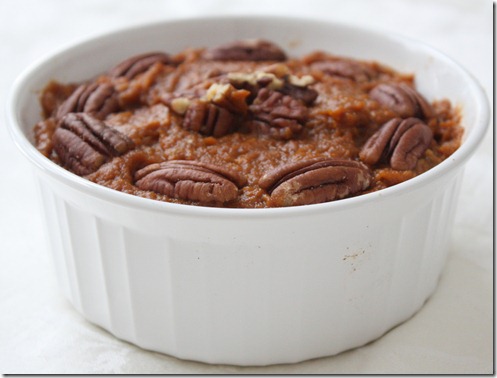 Paula Deen would be so proud. I love the uniqueness the burnt caramel adds to the flavor; you can tell it's not maple syrup or just plain sugar that sweetens this. It was especially good with the richness of the pecans on top. It's the perfect recipe for Thanksgiving, but I really hope you don't wait that long to try it.