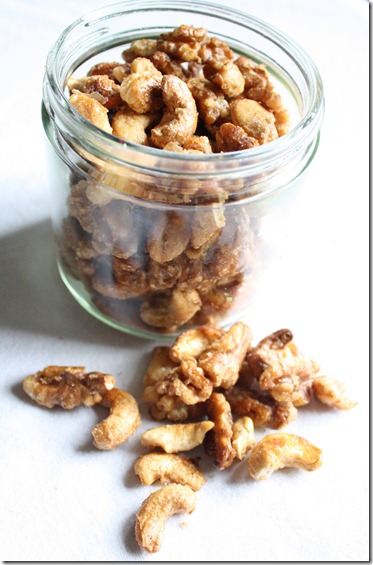 I should warn you before I share this recipe that these are like crack. They might even be more addictive than Pringles; the lab tests haven't come back yet. I do know that about half of the batch was "missing" later on the day that I made these. Since I was the only one around, you can be the jury on that case. But really, these are very good, and dare I say "healthy"? They're sweet but not too much so that they feel like dessert; and who doesn't love the flavor of roasted nuts? You can think up your own joke there…
Maple Roasted Nuts
Ingredients:
2 cups nuts(I used 1/2 walnuts, 1/2 cashews)
2 Tablespoons maple syrup
2 Tablespoons brown sugar
1/4 teaspoon salt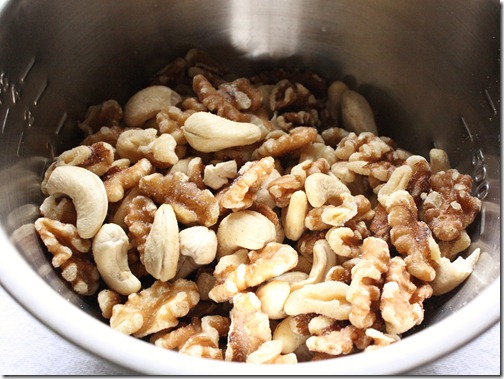 Preheat your oven to 375 degrees. Gather your nuts in a large bowl for mixing.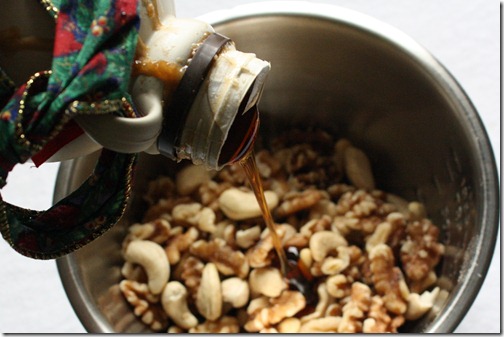 Pour in the maple syrup and add in the sugar. Toss to coat with your hands, making sure all of the sugar mixture gets used up(if you're wondering why my maple syrup bottle has a red and green ribbon on it, it's because it was a Christmas present; doesn't every family give each other maple syrup for Christmas?).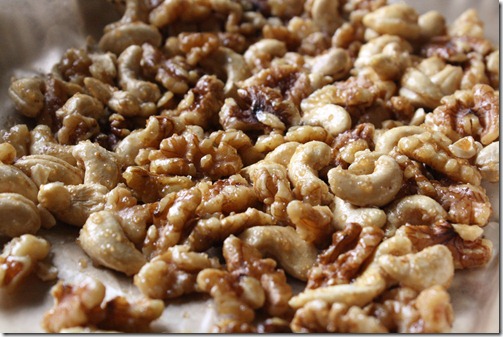 Line a tray with parchment paper and lay the nuts out in a single layer. Roast for 10-15 minutes, stirring occasionally and making sure not to burn them. Once the nuts have cooled enough to touch, separate and move them to a container to make sure they don't stick to the pan.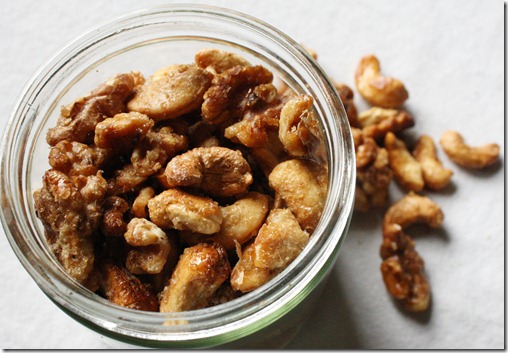 If you're like me, then you're going to burn a few of these because you're easily distracted and don't bother checking on these at all. That's OK because the ones that aren't burnt taste terrific. I loved the walnuts in here; next time I would try adding in some almonds, too, for more flavor. Just don't leave the jar open next to you when you're all alone and have no will power; that's a dangerous combination.