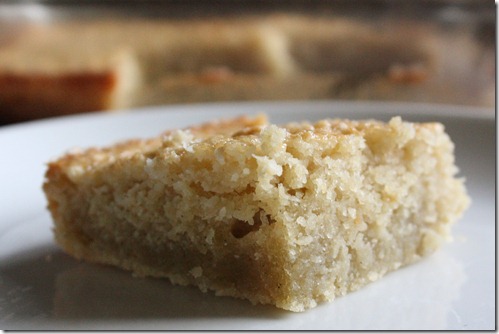 These are about as rich and decadent as a cup of coconut milk can make anything to be. When these first came out of the oven, I weren't sure if they were technically a cake or a blondie. It turns out the difference(very unscientifically) lies in the ratio of fat and sugar to flour. Since these are full of fat and sugar(and taste delicious in case that's not a clue), I feel pretty comfortable calling them blondies. Also, a cake needs frosting I feel and these just melt in your mouth all their own.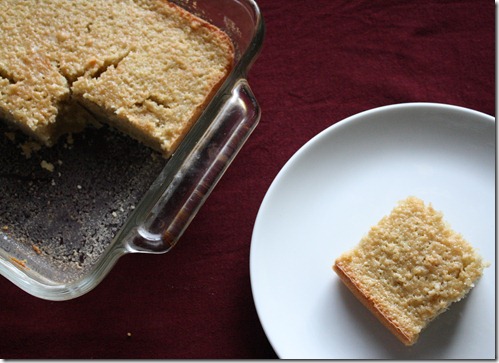 Coconut Blondies
Ingredients:
1 cup coconut milk
1/4 cup safflower/canola oil
2 eggs
1 cup sugar
1/2 Tablespoon vanilla extract
1 cup all-purpose flour(I used Bob's Red Mill gluten-free flour)
1/2 coconut shreds
1/3 cup white chocolate chips(optional)
3/4 teaspoon baking powder
Preheat your oven to 350 degrees. Grease an 8×8 pan.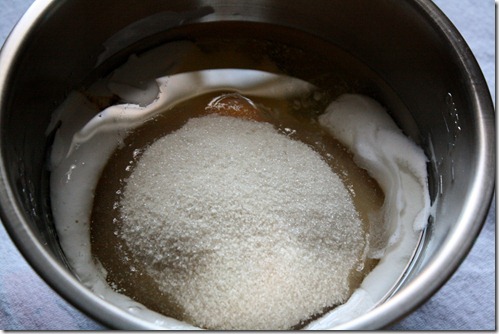 Mix together the coconut milk, oil, eggs, sugar, and extract until the eggs are just beaten in.
Sift in the flour and baking soda and mix until it has just come together. The batter should be pretty loose.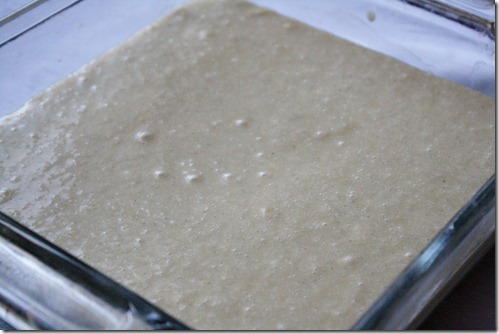 Pour the batter into the pan and bake for 40-45 minutes or until the center of the cake has cooked through.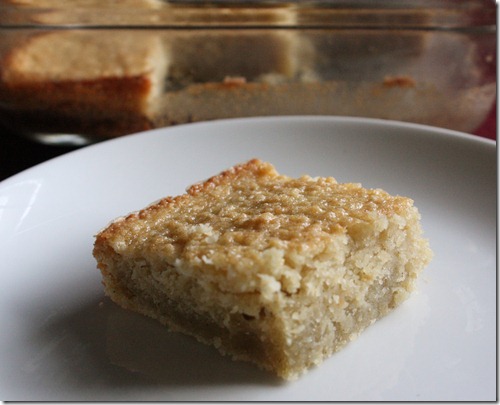 I would definitely make this again in a heartbeat, except I might have to double the recipe next time and add toasted hazelnuts. The coconut flavor is just strong enough to notice but the vanilla keeps it from taking over.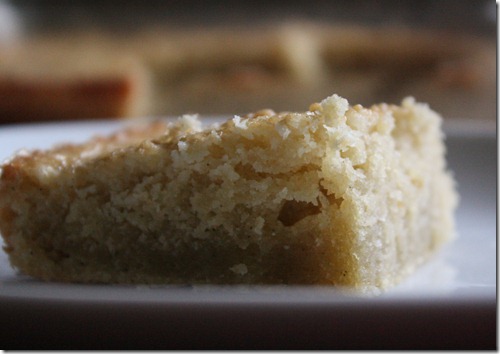 Did I mention I really love them? I think I'll have another.