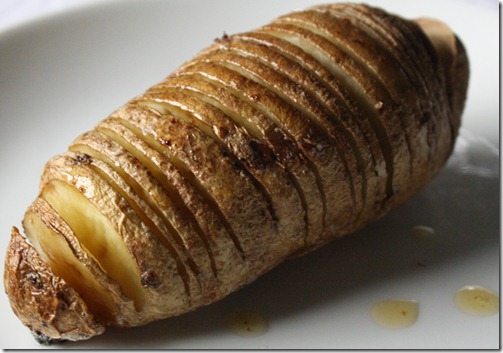 Lately there's been a lot of these hasselback potatoes around the food blog world. As a meat and potatoes person, I knew I had to try these. The recipe is so simple and yet quite different than your regular baked potato. These weren't quite crispy like potato chips as I was hoping but they were tender and rich.
And, if you're like me, you'll be a little disappointed to learn that this isn't named after a certain View hostess. Next you'll try to tell me that Whoopi Goldberg didn't invent the whoopie pie…
Hasselback Potatoes
Ingredients:
1 medium baking potato
2 pats of butter
Salt and pepper for seasoning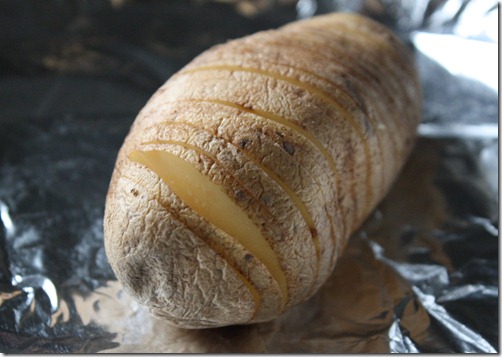 Preheat your oven to 350 degrees. Carefully slice the potato ever 1/4-1/2 inch about 90% of the way through, making sure not to cut it completely.
Put a pat of butter over each side of the potato. Bake it for 60 minutes.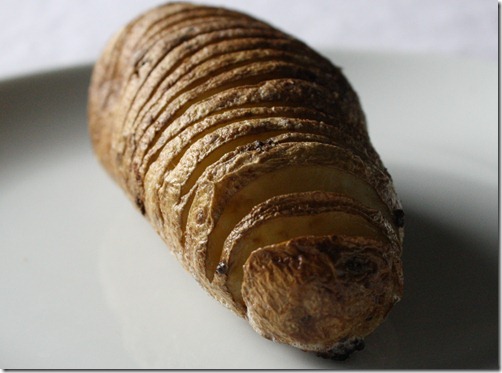 Plate and pour the excess melted butter overtop. Season with salt and pepper.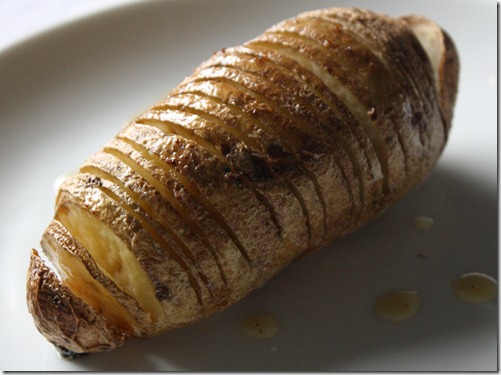 Paula Deen would do good by this recipe, ya'll. It was definitely a fun and different way to eat a baked potato. Bacon bits on top would have been a great final touch.