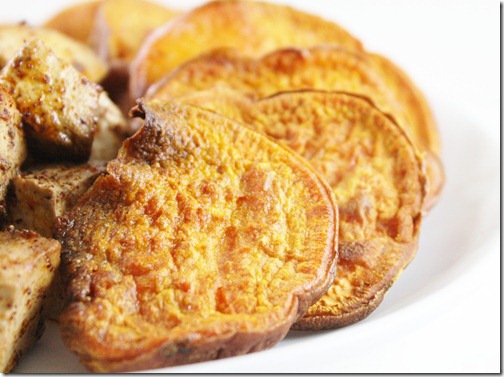 I'm constantly falling in food ruts. All through Winter I ate roasted sweet potatoes like they were becoming extinct. I completely forgot how tasty and simple sweet potato rounds are to make. I love these because they take a little less time to cook, and because the oil flavors them well. At this point, if I eat any more I'll turn into a sweet potato. And I'm OK with that.
Sweet Potato Rounds
Ingredients:
1 large sweet potato
2 Tablespoons olive oil
1/4 teaspoon sea salt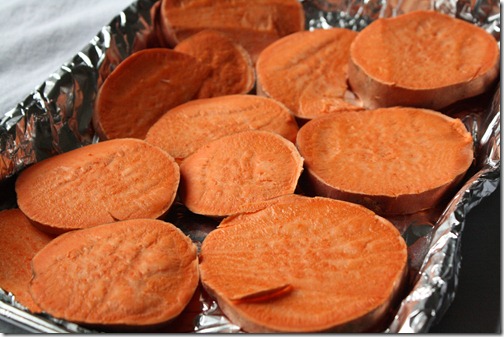 Preheat your oven to 375 degrees. Slice a sweet potato into 1/2-inch thick pieces and lay them out in a single layer.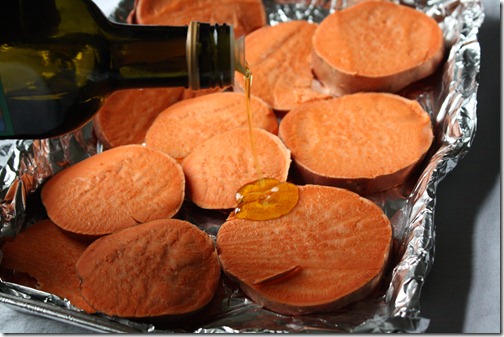 Liberally pour the olive oil over the sweet potatoes and spread it out with your hands to ensure an even coating.
Bake for 1 hour. Sprinkle with sea salt before serving.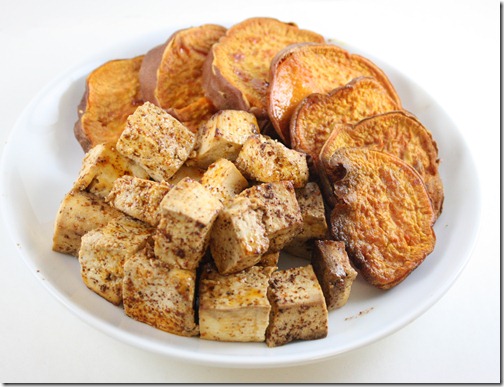 I have something of a sweet tooth so any time that vegetables can be sweet and I'm happy. I like to use olive oil with these because it makes them taste a little fruity, but for a less strong flavor try something like safflower or canola oil. Really, whatever you try, you can't go wrong.