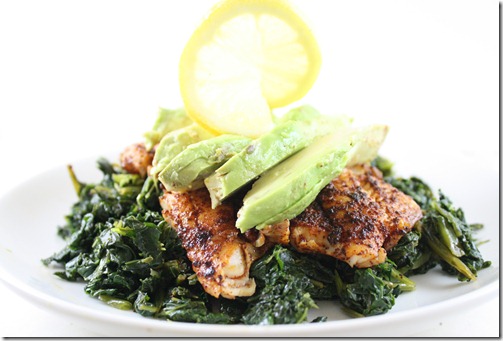 I'm a sucker for a sale. So when I saw sole on sale for 50% off at Whole Foods, my gut reaction was to buy it. Never mind that I hadn't cooked/ate fish for probably half a year. It was on sale.
When I actually thought about how I wanted to eat it, fried and spicy seemed right. This dish has everything you could want: the fish is a soft; the avocado is creamy; the kale is a little tough and gives it all a bit of a bite. It felt like something you'd order at a restaurant.
Chili-Rubbed Sole With Sautéed Kale And Avocado
Ingredients(Makes 2 servings):
1/2lb sole(or other white fish)

1 tablespoon chili powder

3 Tablespoons olive oil

1 bunch of kale, chopped

3/4 teaspoon salt

1 avocado

Lemon for serving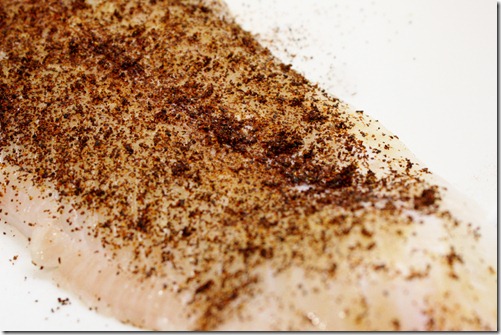 Cover one side of the fish with half of the chili powder and rub it in. Shake off the excess and do the same for the next side.
In the meantime, heat a large pan over medium-high heat with the oil.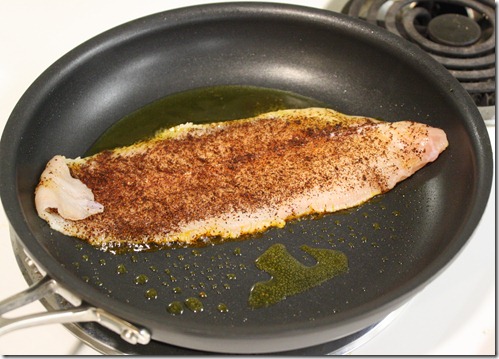 Lay the fish in to cook. After about 90 seconds flip the first side over. Use a wide tool and be careful not to break the fillet.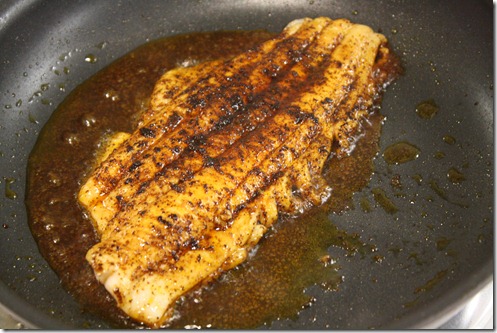 Cook for another 90 seconds or so until the center is cooked through. Gently remove the fish from the pan to rest but not the oil.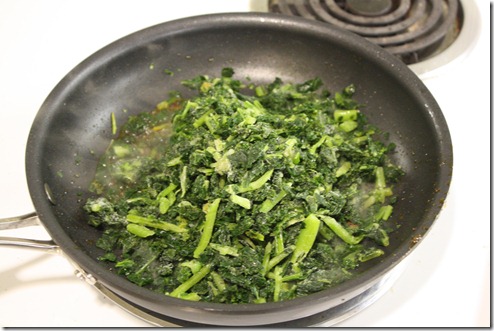 When the fish is removed, add in the kale to sauté in the oil. This is a great time to use frozen kale for a cheap but nutritious option.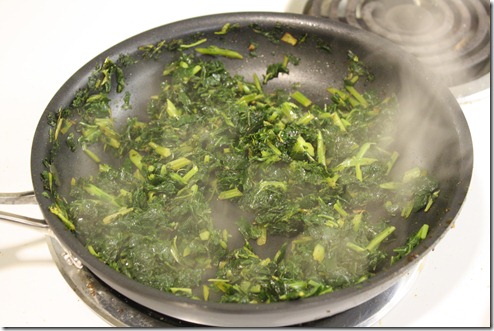 Sauté the kale until it's soaked up the oil and reduced to about half the size. Season with 1/2 teaspoon of salt.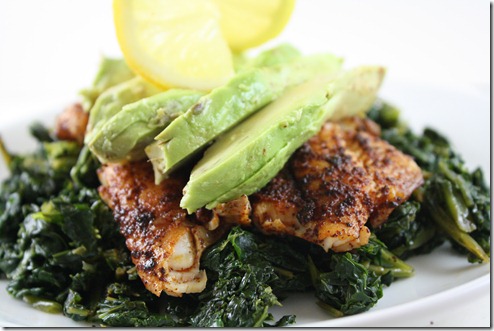 To plate, first make a bed of kale. Next add a piece of the fish fillet and season that with a sprinkle of the remaining salt. Cut the avocado in half and then into wedges and lay them down among the fish, serving with a wedge of lemon.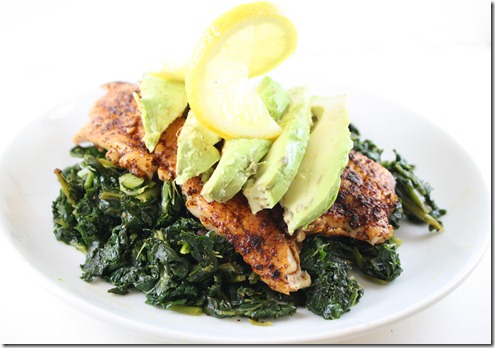 I really really hope this sale goes on for a while.