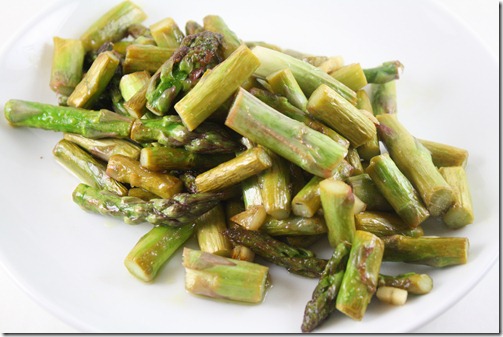 As much as I love cooking desserts and brownies, standing over a stove with a pan of olive oil and garlic and other familiar ingredients is just as comforting. The more garlic the better. The flavors reminded me of Spring and Easter, which is where my mind wants to be when the temperature is negative degrees with the wind-chill. I was a little heavy handed with the lemon when I made this so if you're not in love with the flavor then I'd suggest going with less as more.
Lemon-Garlic Asparagus
Ingredients:
1 bunch of asparagus
4 cloves of garlic, minced
2 tablespoons extra virgin olive oil
1 1/2 tablespoons lemon juice
1/2 teaspoon salt
Start by heating heating the oil in a pan with the minced garlic. Let the garlic sauté for a few minutes.
Meanwhile, cut the asparagus into 1-inch long segments.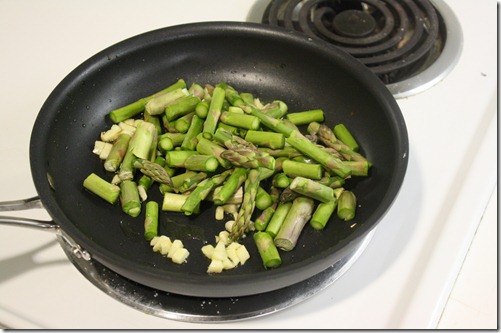 Add the asparagus to the pan and toss with the garlic and olive oil to coat.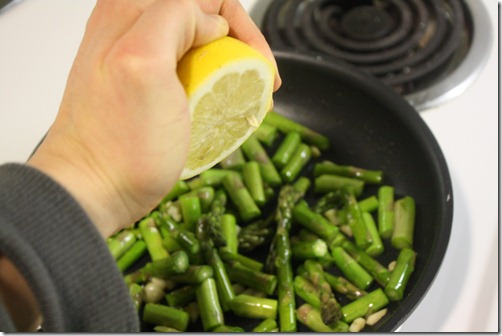 Pour in the lemon juice and continue to cook for 5-7 minutes until the asparagus is tender. If you're not sure if it's cooked enough, taste one from time to time.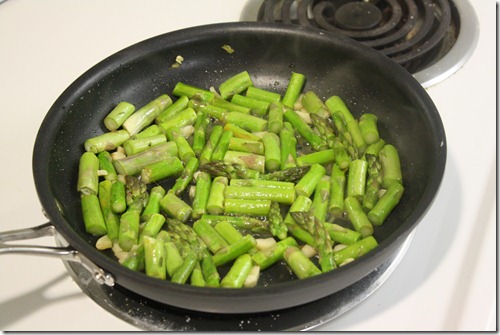 When it's ready, sprinkle with salt to finish and serve hot.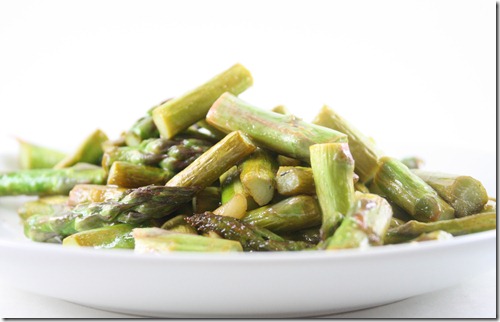 I'm not sure what you could serve this with. Or rather, I'm not sure what you couldn't serve this with. It would be great as a light side dish with some red meat or a perfect flavor pairing with Jenna's Lemon Brown Sugar chicken and mashed potatoes(OK, I just love mashed potatoes, but who doesn't?).