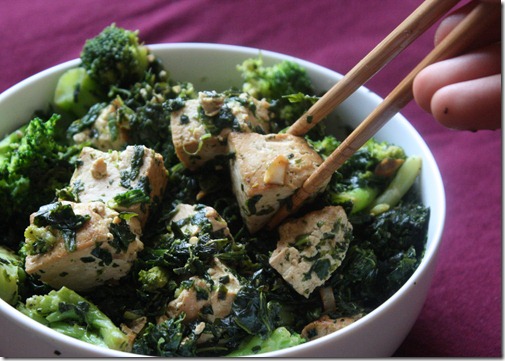 Lunchtime is a funny time. I usually just want hot food fast, that still tastes good but won't take too long to cook(because that might interfere with watching Days of Our Lives). I usually opt for leftovers, quick-cooking quinoa, or—a big favorite of mine—a stir-fry. Start to finish, a stir-fry only takes 12-15 minutes to cook, and it usually has a lot of flavor. I make this with frozen veggies which makes the preparation even faster without changing the flavor.
Lunchtime Stir-Fry
Ingredients:
1/2 block extra-firm tofu, cubed
1 tablespoon sesame oil
2-3 garlic cloves, diced
1 1/2 tablespoons soy sauce
1/2 cup steamed broccoli
1-2 handfuls spinach
a pinch of salt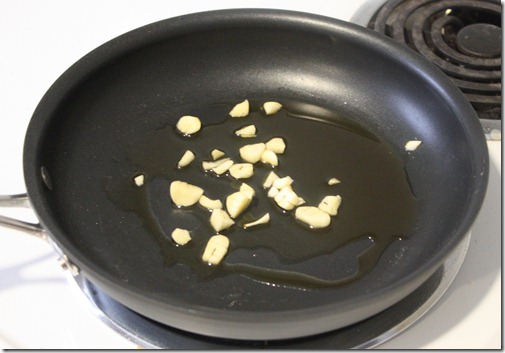 Heat the oil in a pan with the garlic. Let it sauté for a few minutes over low-medium heat to flavor the oil.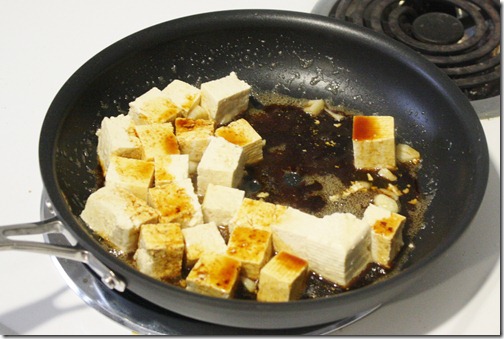 Once the garlic starts turning slightly browned, add in the tofu, soy sauce, and salt. Keep stirring the pan as the ingredients cook and the tofu browns.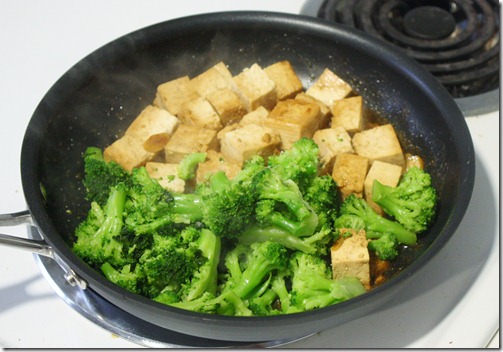 Once the tofu has browned on all sides, add in the broccoli and spinach and continue to cook until they have absorbed the liquid.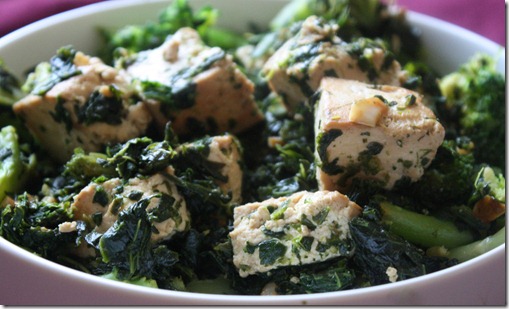 All the flavor and none of the fuss. To steal the words from Ina Garten(and actually mean them), "How easy is that?" My favorite part is the broccoli after it has sucked up all the salty sauce and is tender and juicy when you bite in.