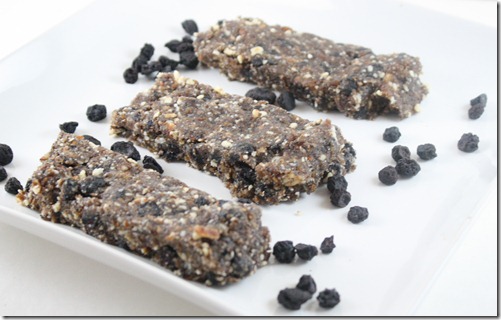 When I first heard of Larabar's new flavor I was excited. Slap the word "muffin" onto anything and you'll grab my attention. You might even get me to watch C-Span if they named a show "Nancy Pelosi Discusses The Debt With Muffins". The reviews I've read of the flavor have been mixed; I haven't tried them because I don't think they're in stores yet. Rather than waiting, I decided to make my own and I have to admit that these are amazing. They taste better than any Larabar I've had; maybe because they're fresher or maybe they just rock. If you need a muffin and don't want a muffin top, these are a great, healthy, raw alternative.
Blueberry Muffin "Larabars®"
Ingredients(Makes 6 bars):
1 cup(about 20) pitted dates
1 cup almonds
2 tablespoons shredded, unsweetened coconut
1/2 cup dried blueberries
1/2 tablespoon pumpkin pie spice(or cinnamon)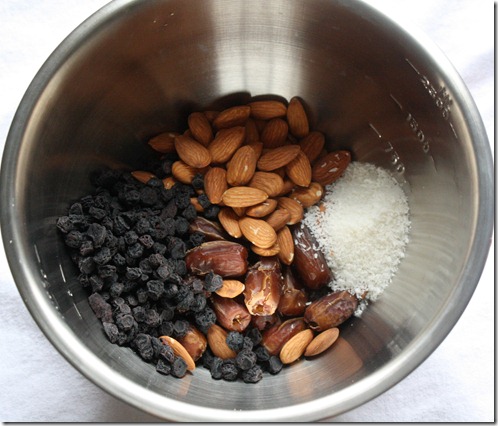 Combine all of the ingredients in a food processer. Blend for 2-3 minutes until the mixture starts clumping. If your ingredients are dry, add water one tablespoon at a time until it starts sticking to itself.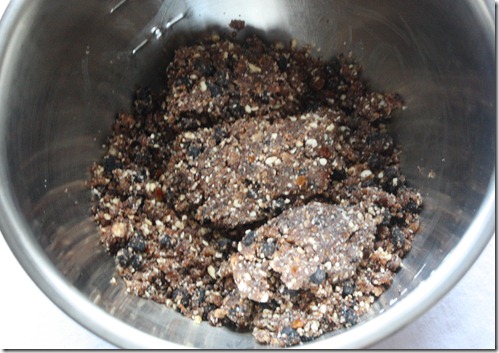 Line a pan with parchment paper and press the mixture in firmly towards one side of the pan. Cut out the bars with a knife and gently tear them apart. Alternatively, you could roll these into balls and eat them that way. Keep in the refrigerator for the best freshness.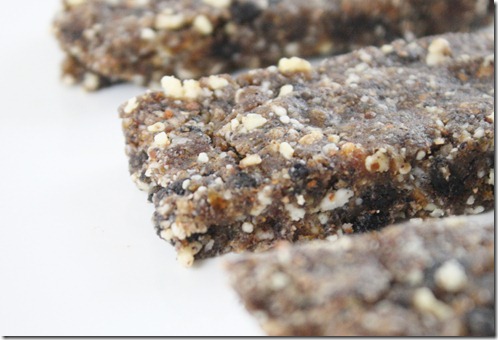 Like I said, these tasted amazing. They reminded me of blueberry munchkins from Dunkin' Donuts if anybody knows what I'm talking about. At a time when companies are getting condemned(and rightly so) for using artificial blueberry flavoring without any actual blueberries, this has a refreshingly pure flavor to it. These have created high expectations for the real blueberry muffin Larabars in my mind.