Today is the first day of February, the time to (hopefully) start enjoying the outside more by cleaning off the swing set, taking out bicycles, and ignoring that little thing called Valentine's Day. What better way to celebrate a new month than with brownies?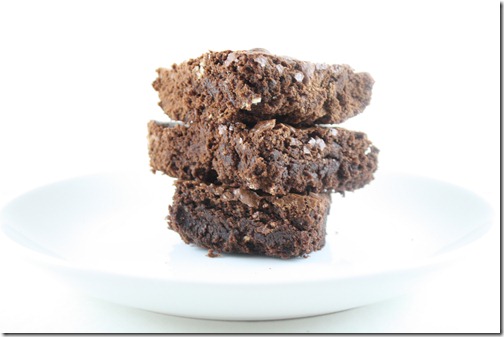 When I ran yearbook bake sales in high school, the one food that went without exception were brownies made from a box. People just like them. Once you get to a certain level of cooking/baking, serving a box mix feels like a stab through the heart. Instead, we make recipes that rival boxed brownies. These are just as sugary and fudgy as the ones you get from a Duncan Hines or Betty Crocker mix. They're also the same that I used in my grasshopper brownies but the recipe is good enough that it needs its own post. I mean, don't they just look that good?
Better-Than-Boxed Brownies
Ingredients(Makes 16 2'-inch brownies):
1 1/4 cup flour(I used gluten-free all-purpose flour)

1/3 cup cocoa powder

3/4 cup sugar

1/4 teaspoon baking powder

1/4 teaspoon salt

1 teaspoon vanilla extract

4oz(1/2 cup) semi-sweet chocolate or chocolate chips

1/4 cup cooking oil

1/4 cup water

1 egg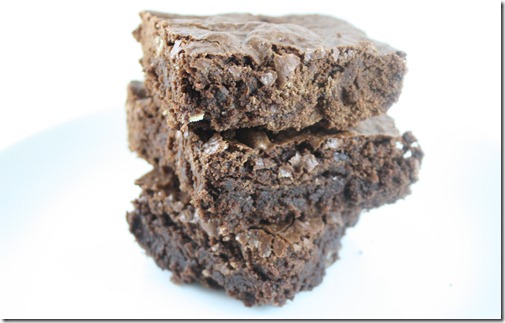 Preheat an oven to 350 degrees. Melt the chocolate and mixing it with the cooking oil. Next mix in the water, sugar, extract, salt, and cocoa powder. Sift in the flour and baking powder and mix until just combined.
Grease an 8×8 baking pan and pour in the batter. Cook for 25 minutes until the center is just cooked. Wait until they have cooled to cut.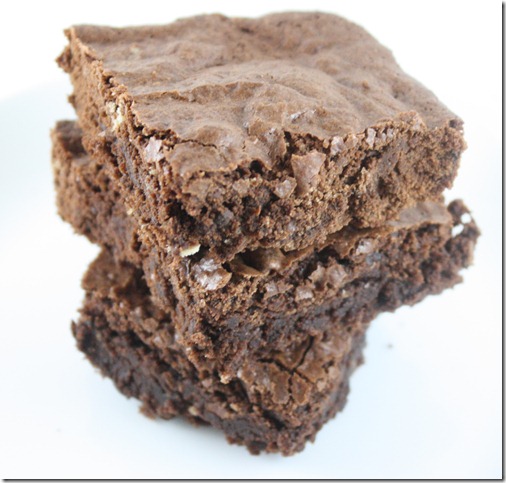 Giveaway
The people at CSN Stores have offered one US/Canadian reader a $35 gift certificate to any of their online stores. There are 3 simple ways to enter; please leave a separate comment for each one.
1. What's your favorite childhood dessert? or what dessert are you looking forward to eating this month?
2. Follow me on Twitter(or just say if you already do)
3. Like me on Facebook(or just say if you already do)
This giveaway ended February 5th