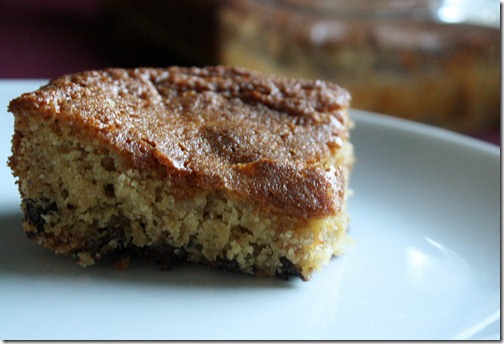 There is so much right about these it's hard to know where to begin. Honey butter is a sweet and rich condiment made of 1 part honey to 1 part butter. It's a great thing to spread on toast, in sandwiches—wherever! It only seemed natural that this would make an excellent blondie, and with chocolate chips(because what do those not make better?). The flavor of honey butter shines through more as an aftertaste. I would have liked these to be a little fudgier but if you like your brownies more cakey then these are for you.
Honey Butter Blondies
Ingredients:
1/2 cup honey
1/2 cup(1 stick) butter(or Earth Balance) at room temperature
1/4 cup sugar
1 egg
1 teaspoon vanilla extract
1/4 teaspoon salt
1/2 teaspoon baking powder
1/4 teaspoon baking soda
1 1/2 cups all-purpose flour(I used Bob's Red Mill's gluten-free)
1/3 cup chocolate or white chocolate chips.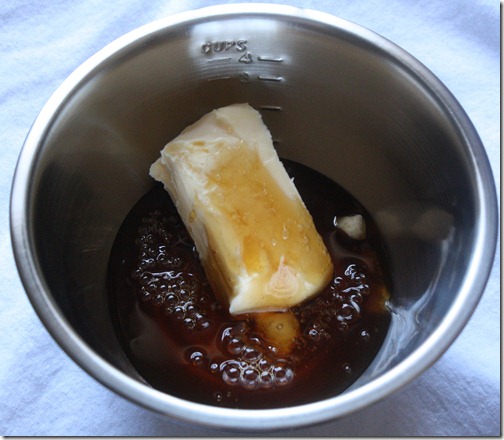 Preheat an oven to 350 degrees. Start by creaming together your butter, sugar, and honey until it's nice and smooth without any clumps. Add in the egg, extract, salt, baking soda, and baking powder and beat lightly.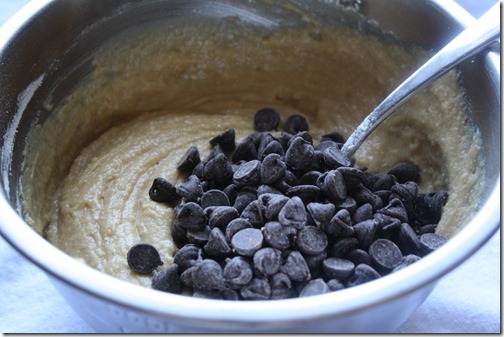 Sift in the flour and mix again until the batter is even. Lastly, fold in the chocolate chips gently.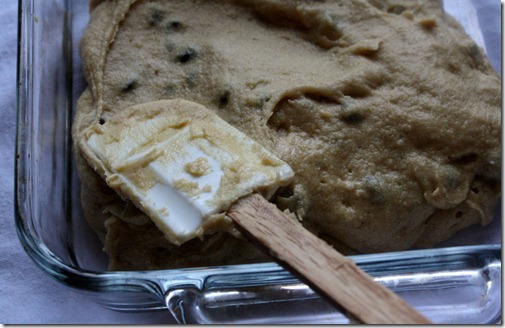 Press the batter into a greased 8×8 baking pan and bake for 30-35 minutes, until the center has set. Cool completely before cutting in and serving.
The top looked burnt but it wasn't at all; I can only assume the ingredients cook to be that deep brown color. It actually smelled a lot like graham crackers baking!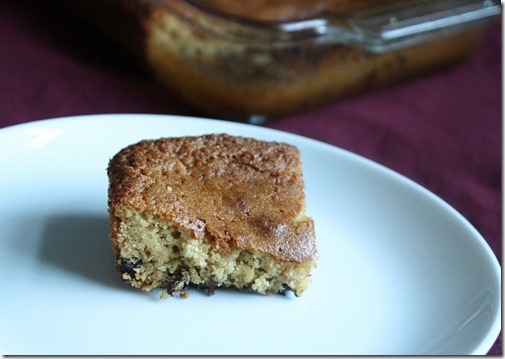 I ate mine hot out of the oven and it was amazing. The only thing that could have made it better would have been a pat of honey butter on top. Technically, these were honey margarine blondies since I made mine with Earth Balance, but that doesn't sound nearly as appealing so we'll just stick with honey butter.