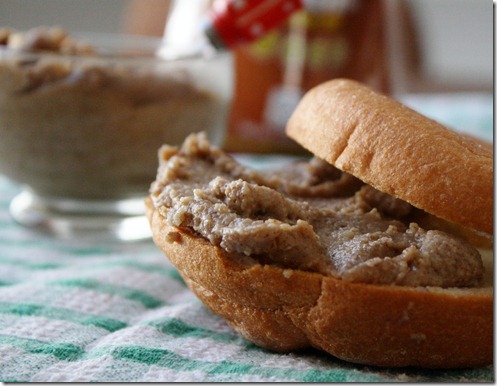 At one point in my life I had a love affair with Panera Bread. Haven't we all? I remember when I was writing my thesis working in the same Panera Bread for at least 4 hours and taking advantage of the free refills. Well, not being able to eat wheat put a huge wedge in our relationship. I pine for their cinnamon crunch bagels to be back in my life.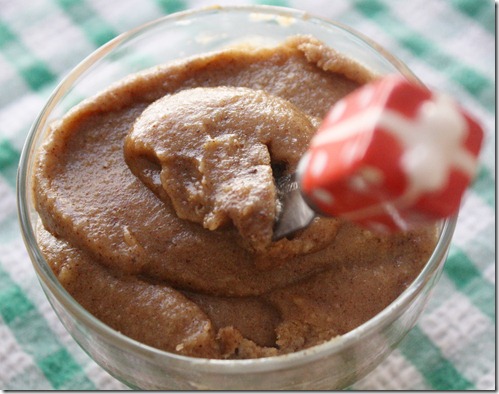 Another favorite of mine was their reduced-fat hazelnut cream cheese. It's tart, nutty, and sweet, and a perfect pairing for that cinnamon bagel I was talking about. I decided to try and make my own without dairy. At first I didn't love the flavor, but by the next day everything tasted ten times better. It reminds me of the filling for my raw cheesecake recipe. And who wouldn't love cheesecake filling on a bagel? This is slightly healthy for you, but more importantly completely delicious.
Raw Vegan Hazelnut Cream Cheese
Ingredients:
3/4 cup raw cashews, soaked in water for 4 hours
1/3 cup hazelnuts
2 1/2 Tablespoons agave nectar
1/2 Tablespoon lemon juice
1 heaping Tablespoon nutritional yeast
1/2 teaspoon cinnamon
1-2 Tablespoons coconut milk or other non-dairy milk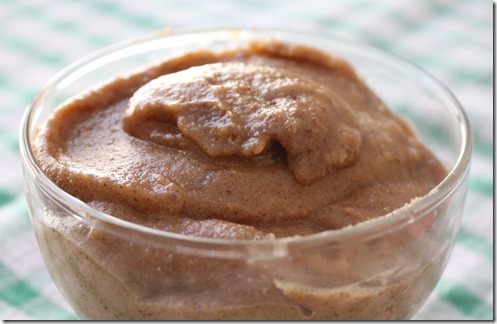 Soak the cashews if you haven't already done so and drain off the water. Add the first 4 ingredients in a food processor or high-powered blender and blend until it's smooth and homogenous. Next add in the nutritional yeast and cinnamon and process again, slowly adding in the coconut milk until it reaches a cream cheese-like consistency.
Store in a refrigerator for up to a week.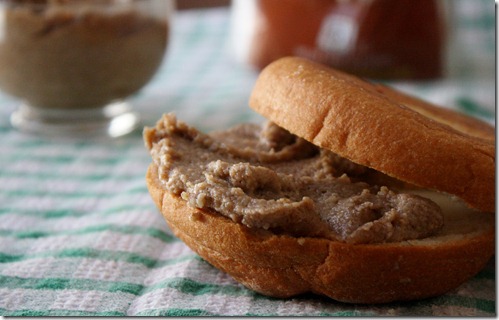 Like I said, this tasted much better the next day. The consistency was perfect for me—thick but easily scooped and spread. It tastes nutty, spicy, and has a nice tang from the lemon juice that balances with the nutritional yeast to taste like real cream cheese.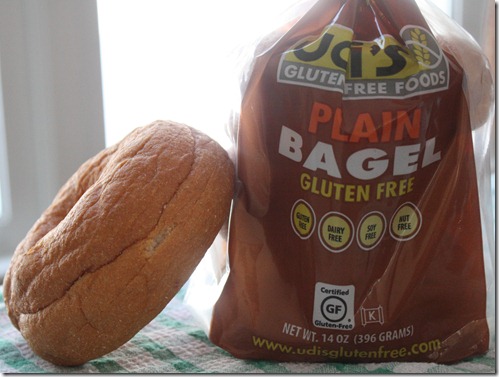 An aside on the bagels I use: I never buy gluten-free bread. There are so many other foods that are naturally gluten-free that I just don't bother looking for replacements. But I really wanted photos to do this recipe justice and when I went to Trader Joe's to buy regular wheat bagels I found these Udi's gluten-free bagels for $4.50—"cheap" compared to other stores. I have to admit these were spot on in flavor and texture to regular bagels. I wouldn't buy them regularly simply because I'm not used to having bread in my diet anymore, but if anyone's looking for a gluten-free bread replacement I'd recommend these.