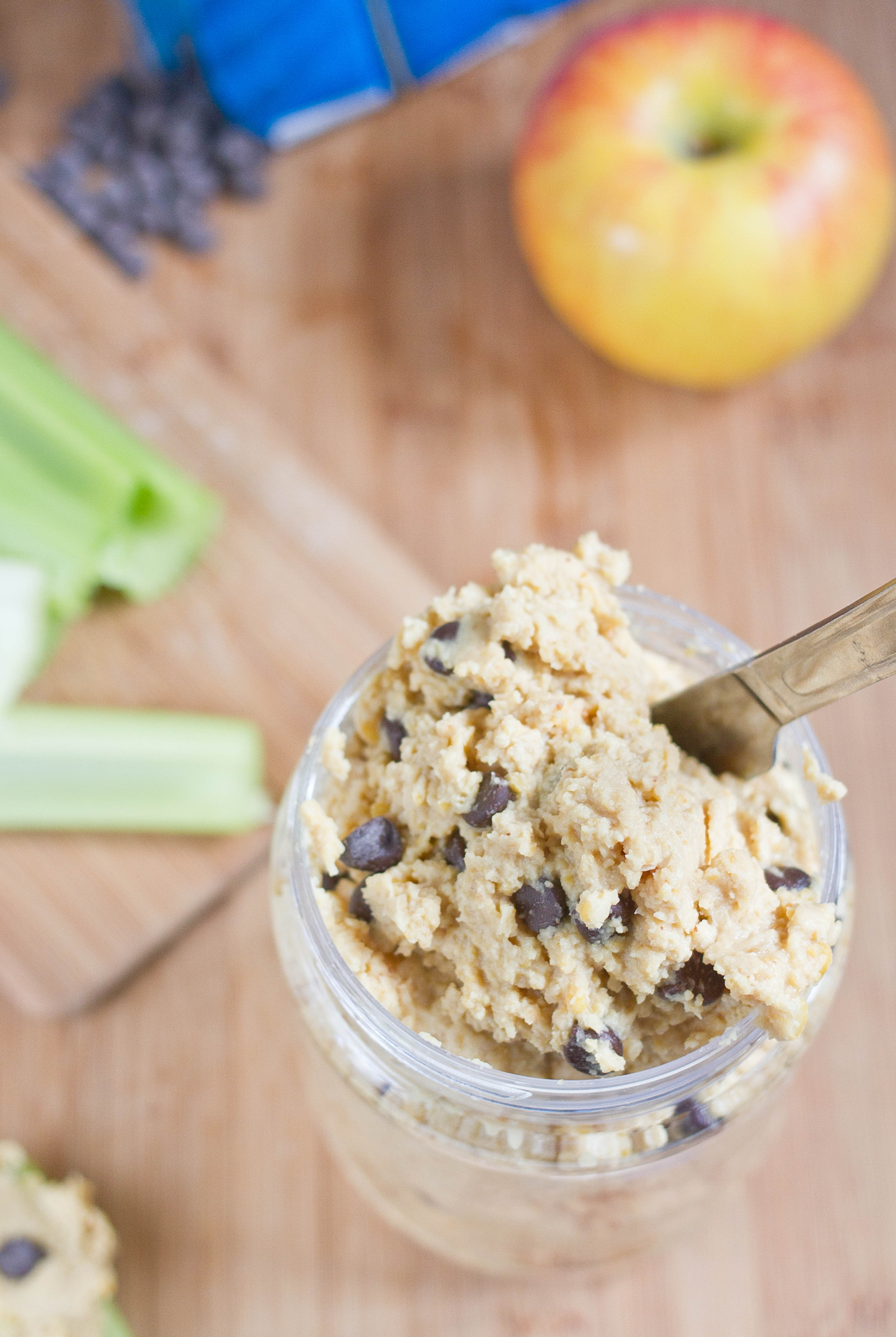 If you're a longtime reader, then this recipe will look familiar. This single-handedly changed how I thought of hummus in general when I first made it over the Summer. After listing it on my Top 10 of 2010 list, I knew I wanted to make it again. So now I'm reposting the recipe with new step-by-step pictures, because I have nothing better to do now most days than cook and take pictures of my food(I know, it's a rough vacation). Enjoy! And do try this because it never disappoints; it makes even the biggest skeptics believe that hummus has a place in dessert.
Peanut Butter Chocolate Chip Dessert Hummus
Prep time: 5 minutes
Cook time: 0 minutes
Ingredients(Makes about 3 cups):
2 cups chickpeas

1/4 cup natural peanut butter

1/4 cup + 2 tablespoons maple syrup

1/2 Tablespoon vanilla extract

1/4 cup chocolate chips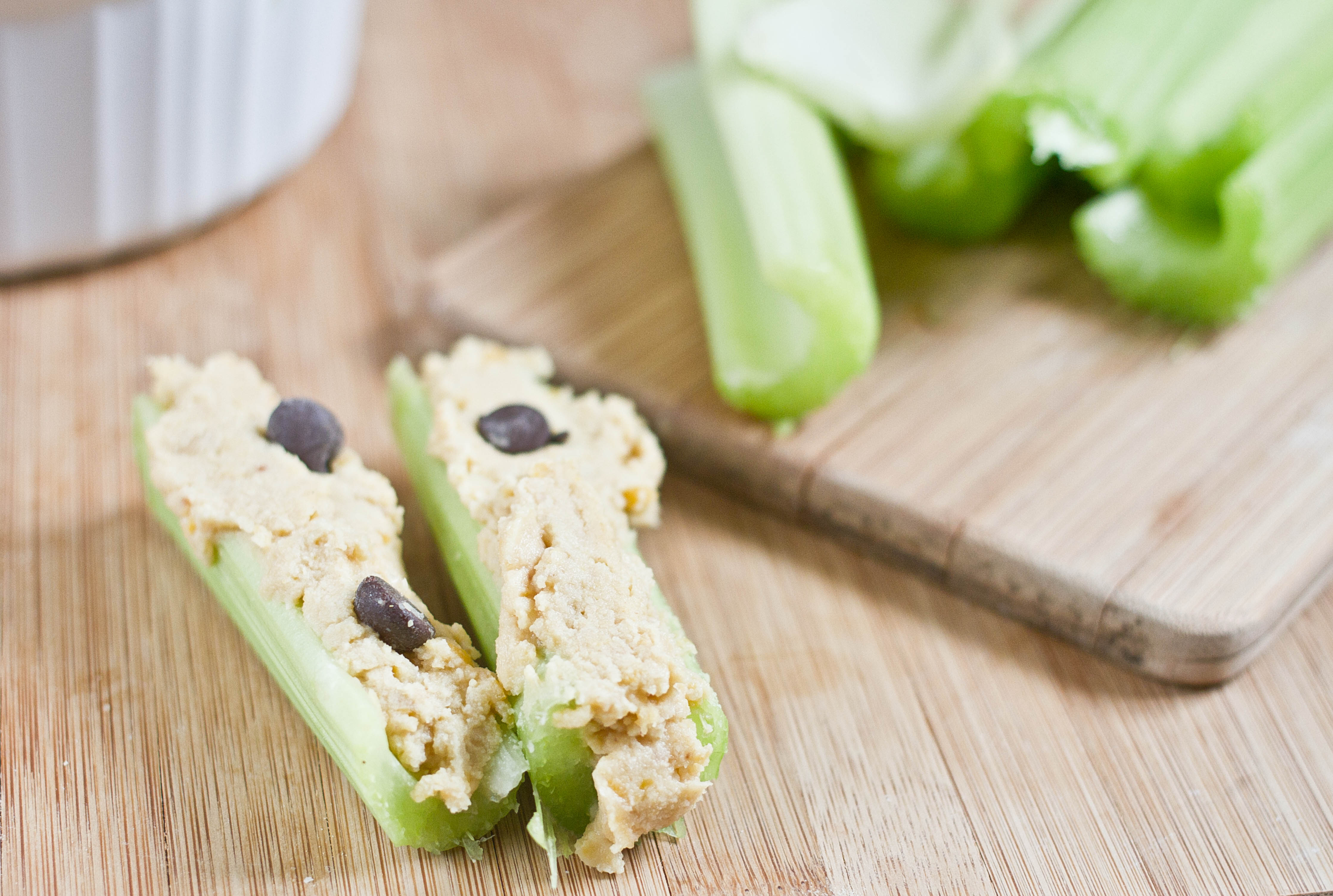 Method:
Drain, measure, wash, and peel your chickpeas. Peeling them isn't absolutely necessary but it makes for the creamiest hummus and really is worth the effort.

In a food processor, add the first 4 ingredients and process until the hummus is smooth and emulsified(the one thing no one wants for dessert is chunky chickpea pieces in their dessert).

Remove

the blade and fold in the chocolate chips. Move into a deep serving bowl and serve with graham crackers or baby carrots.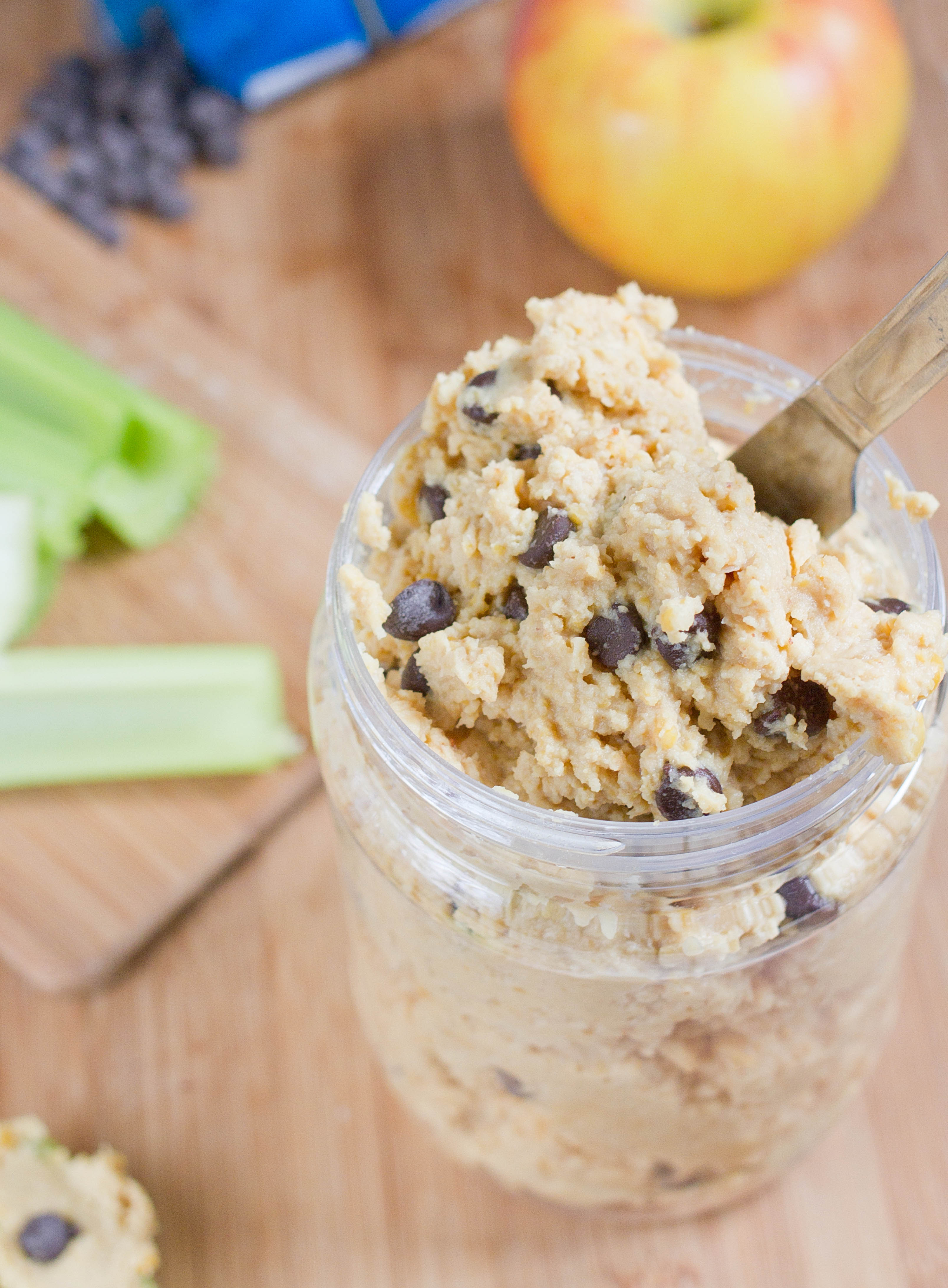 "How can that possibly be good?" you may be wondering. The maple syrup makes this deliciously sweet; and the chickpeas, peanuts, and syrup all have a same earthiness that pairs with one another really well. The result is a creamy dip reminiscent of cookie dough only with healthy fats and fiber.
Who's ready to dig in?