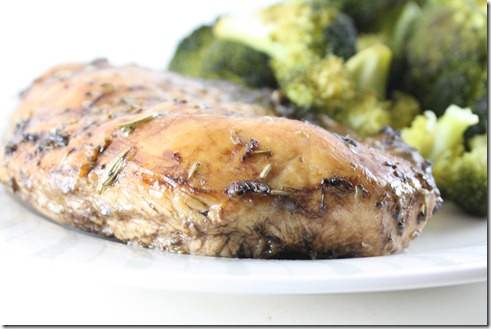 One of my favorite trips for eating I've ever been on was to France, particularly Provence. Everything just tasted better there. The market was full of fresh fruits and vegetables, meat and sausages. They used herbs and oils pretty liberally and the flavor shined through. One of the souvenirs I brought back was a bag of herbes de Provence. Little did I realize you can get this at most grocery stores in America. This marinade uses the oils, vinegar, and herbs for a flavorful outcome. A hint of nutmeg in the marinade brings out the earthiness of the chicken(Rachael Ray taught me that one).
Mediterranean Chicken Marinade
Ingredients:
1lb boneless, skinless chicken
3 tablespoons balsamic vinegar
2 tablespoons olive oil
1/4 cup water
1 bay leaf
2 tablespoons herbes de Provence(or any Italian herb blend)
3/4 teaspoon salt
1 tablespoon sugar
1/4 teaspoon ground nutmeg, or 1 1/2 Tablespoon whole cloves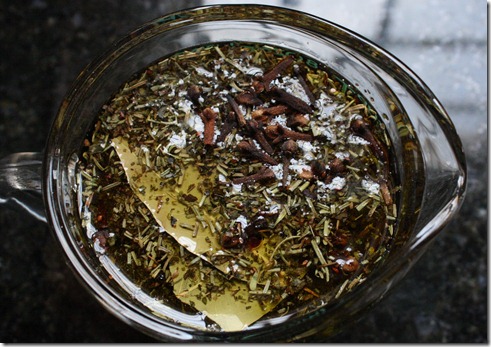 Mix together all of the ingredients except the chicken to make the marinade. Pour it into a Ziploc bag and add the chicken. Leave the chicken in the refrigerator for 8 hours or overnight to marinate.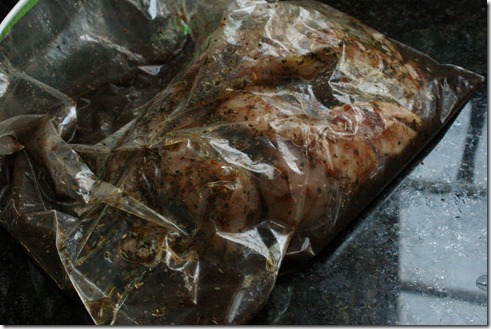 Once ready, preheat an oven to 350 degrees. Bake the chicken in its sauce for 45 minutes or until done if you're using a thick cut like the breast. Remove the bay leaf and any whole cloves of nutmeg before serving. Pour some of the excess sauce at the end on top for added flavor.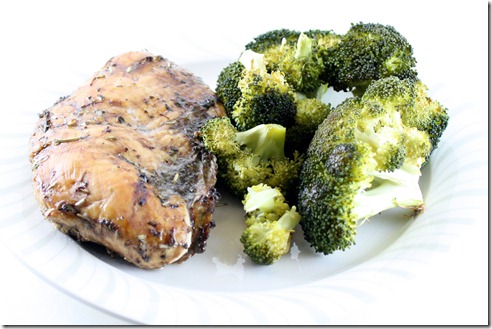 The olive oil and herbs make this taste fresh and flavorful straight from the oven. It's excellent with some light vegetables with the extra liquid poured over them to join the flavors. This is one of my new favorite recipes to throw together in the morning and cook at night.