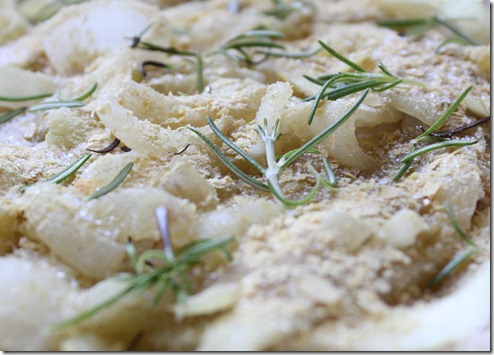 Everybody loves cheesy bread. That's just a fact. Whether you can't eat wheat bread or avoid dairy, this recipe still has something for you, too. The bread itself gets nice and crusty on the egg but soft and doughy in the middle. Everybody has a preference and I love the center. Be warned that if you eat too much you'll have onion breath for a week, and you will eat too much because it's too good to show restraint around.
Cheesy Rosemary Flatbread
Ingredients:
1 ball of prepared pizza dough*

1 yellow onion, julienned

1/4 cup parmesan, loosely packed**
*Make this recipe gluten-free by using a gluten-free dough such as Bob's Red Mill.
**For a non-dairy alternative, use the same amount nutritional yeast with an added 1/2 teaspoon salt.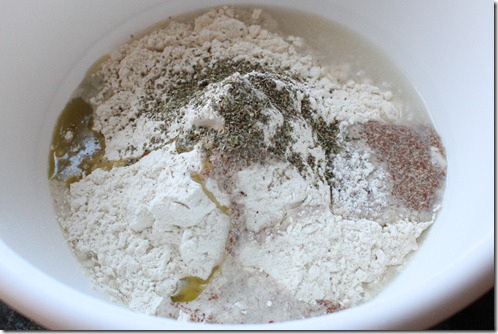 I started by making my pizza dough. I always add Italian herb seasoning even when the dough is a mix; it just adds such great flavor.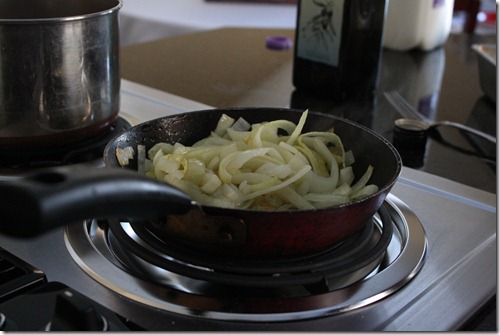 Preheat an oven to 425 degrees. To prepare the onions, heat 2 tablespoons of oil over low heat on a burner. Add in the julienned onions and cook for about 10 minutes until they've softened and soaked up the oil. Add in the other 2 tablespoons and continue cooking until they're soft and translucent.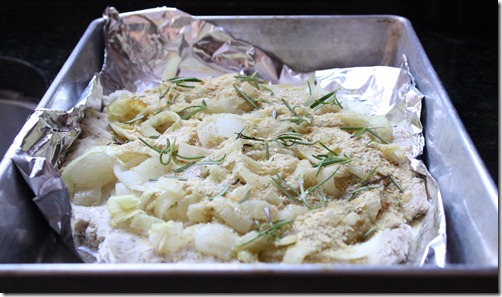 Roll out the dough on a pizza pan(a baking pan will work in a pinch). Flatten it out to about 1/4-inch thickness and poke holes in the top to let the air out when cooking. Add on the onions and any extra oil in the pan. Then sprinkle on the parmesan and rosemary and bake for 25-28 minutes until the edges crisp up.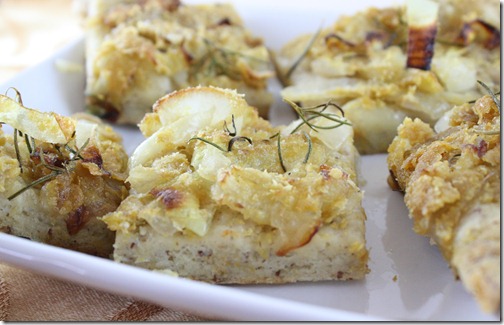 Like I said, I love the center part that's nice and doughy, onion breath be damned. I've made this for guests and they had no clue it was vegan and gluten-free; it's just a plain good recipe with tons of flavor. I'm ready to slip into my food coma.