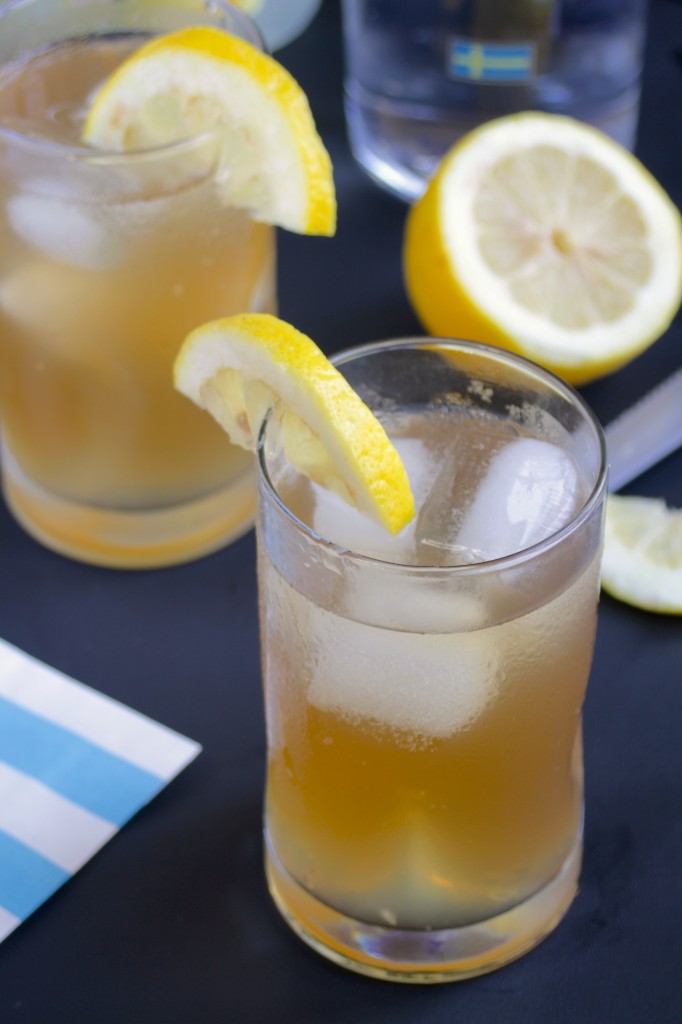 Though it's only Wednesday, this week definitely calls for a drink.
It's funny how much the seasons and weather change our tastebuds. This is by far one of my favorite Summer drinks (though the elderflower fizz puts up a tough fight). It's just light and sweet enough but also packs a punch. 
I've posted before on how to make a drink like this from scratch, but that's not always the most efficient thing to do. This drink can absolutely taste just as good with ingredients from the store; it's just important to buy quality ingredients. If they don't taste good on their own, they won't taste good mixed together.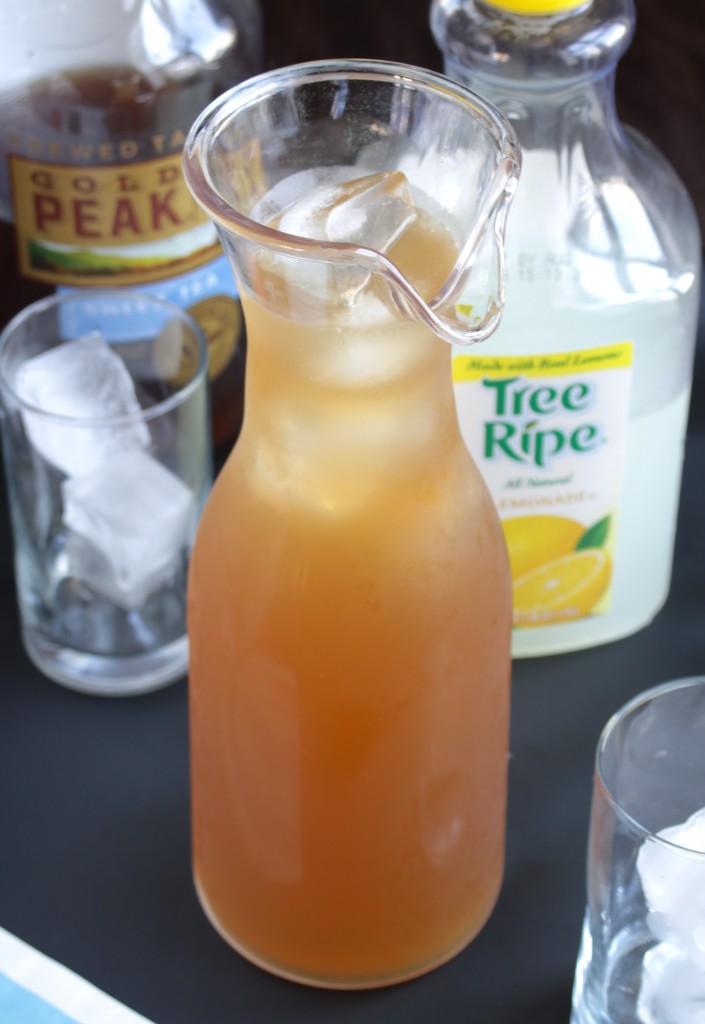 If you really want to kick this drink up a notch, I'd recommend adding crushed fresh herbs. You can add crushed mint for a classic sweet drink flavor or a little crushed basil for something more sophisticated.
Sweet Tea Vodka Lemonade
Prep time: 5 minutes
Cook time: 0 minutes
Ingredients(Makes 2 servings):
1/2 cup lemonade (the fresher the better)
Method:
Combine the iced tea, lemonade, vodka, and ice cubes in a large cocktail shaker.

Shake vigorously until well mixed and the ice begins to break up. 

Garnish with a lemon slice before serving.