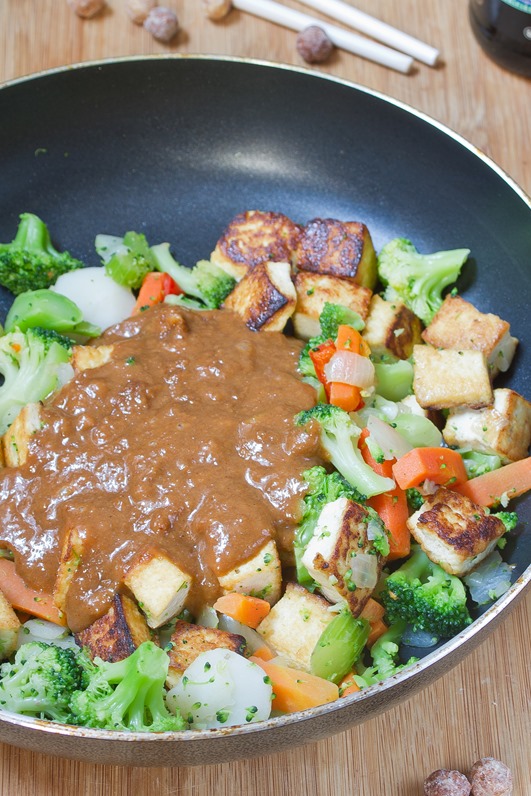 When I was at the Wine & Food festival, I was lucky enough to meet Justin Warner after his demo. Justin has made a number of sweet and savory recipes for General Mills using their Big G cereals in unexpected ways(here's the blog post featuring those).
Jason from General Mills sent me some of their cereals along with some unusual ingredients Justin would go crazy with. At first I wasn't sure how to use some of them(a pestle and mortar? sriracha sauce?), but then it hit me: A Thai sauce with Reese's Puffs.
It's not as crazy as it sounds; a lot of the ingredients in Reese's Puffs are found in regular sauces: Corn starch is a common thickening agent; sugar can be just as important as salt for bringing out flavor profiles; even chocolate is used to add a richness and depth to tomato sauce.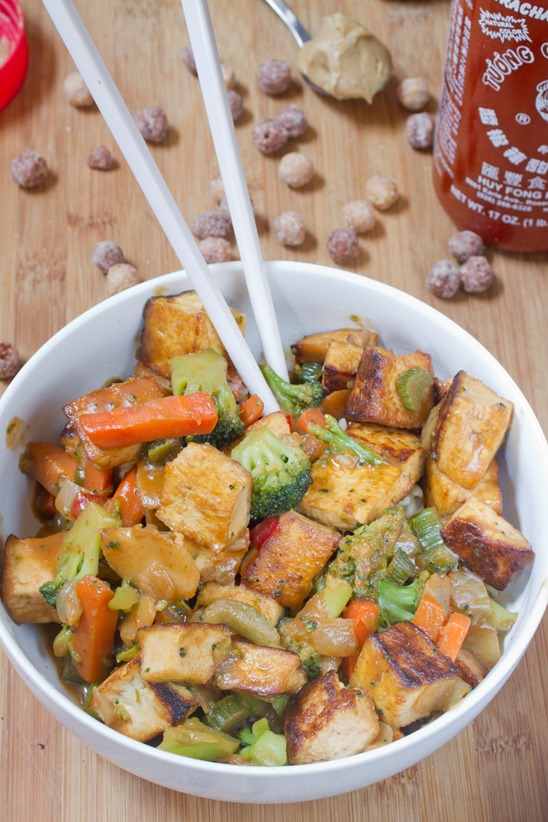 As with any sauce you should taste as you go along and add salt and seasoning to adjust it to your taste. For a lower-fat version, use cartoned coconut milk or almond milk.
Thai Reese's Puffs Peanut Butter Sauce
Prep time: 5 minutes
Cook time: 0 minutes
Ingredients(Makes enough for 2 servings):
3/4 cup Reese's Puffs cereal
1/3 cup soy sauce or gluten-free tamari
1 Tablespoon sriracha
2 Tablespoons honey
1 Tablespoon peanut butter
1/3 cup coconut milk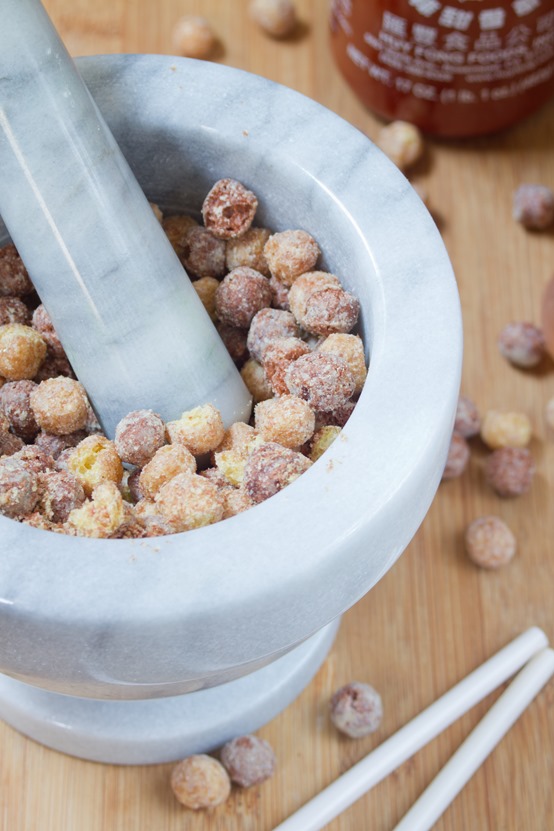 Method:
Combine all of the ingredients in a food processor or high-speed blender.
Blend until smooth.
Add to sautéed vegetables and tofu or chicken.
Heat the pre-cooked vegetables, chicken, or tofu in the sauce until it is warmed through.
Serve hot.