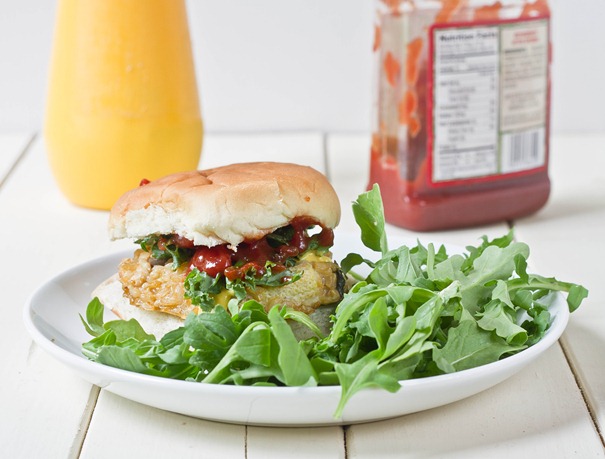 The term "veggie burgers" have become an oxymoron these days; veggie burgers have just about everything but vegetables in them. Soy protein, artificial flavors, and wheat gluten—yes. But veggies? Nope. They hardly live up to the health halo surrounding them.
The best thing you can do is make your own. It's cheaper, healthier, and the possibilities for ingredients are endless. The first time I made these was a complete accident of stir-fry gone wrong. I ended up liking them so much that I made them again. The brown rice makes these filling while the vegetables add a fresh crunch—way better than anything you'll find in the freezer aisle.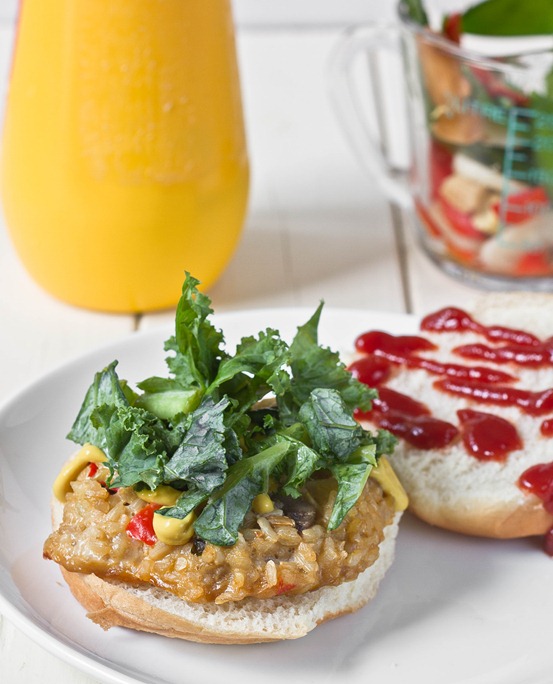 You can get fresh stir-fry vegetables in a package in the produce department, but I like getting the frozen vegetable packs which are usually cheaper and stay fresh until you use them.
Asian Stir-Fry Rice And Veggie Burgers
Prep time: 10 minutes
Cook time: 50 minutes
Ingredients(Makes 10 burgers):
2 1/2 cups cooked brown rice

1 cup stir-fry vegetables, steamed

2-3 Tablespoons soy sauce

1 Tablespoon sesame oil

2 X-large or 3 medium eggs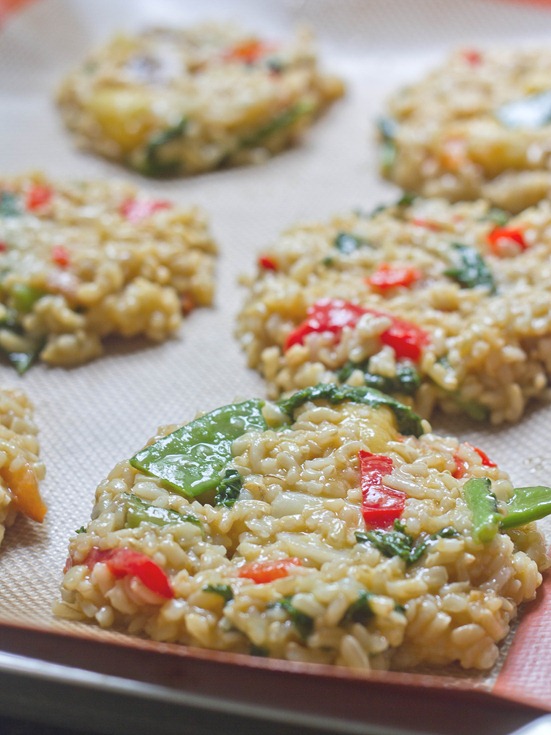 Method:
Preheat your oven to 350 degrees.
In a large bowl, mix together all the ingredients until the eggs are well beaten and incorporated.
Line or grease a baking tray. With a large utensil, make dense patties on the tray with about 1/3 cup of rice mixture roughly an inch apart from one another.
Bake for 25 minutes on one side, flip, and bake for another 25 minutes. The patties should be cooked enough after 25 minutes that they hold together when you flip them to cook the other side.
Remove from the oven and let the patties cool. When ready to eat, heat them up in a microwave, pan, or on a grill. You can freeze extra patties to thaw later.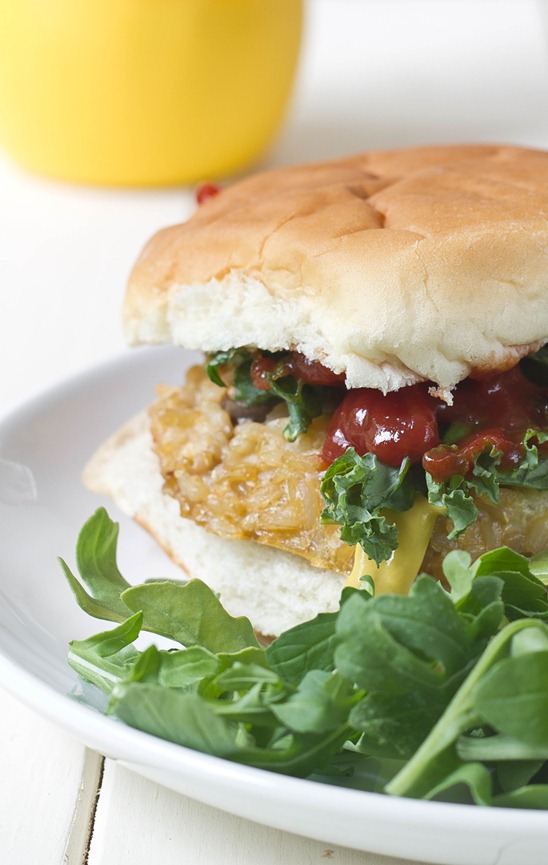 Since these have an untraditional flavor to begin with, I'd recommend getting untraditional with the condiments, too. Pineapple relish and kimchi, anyone?