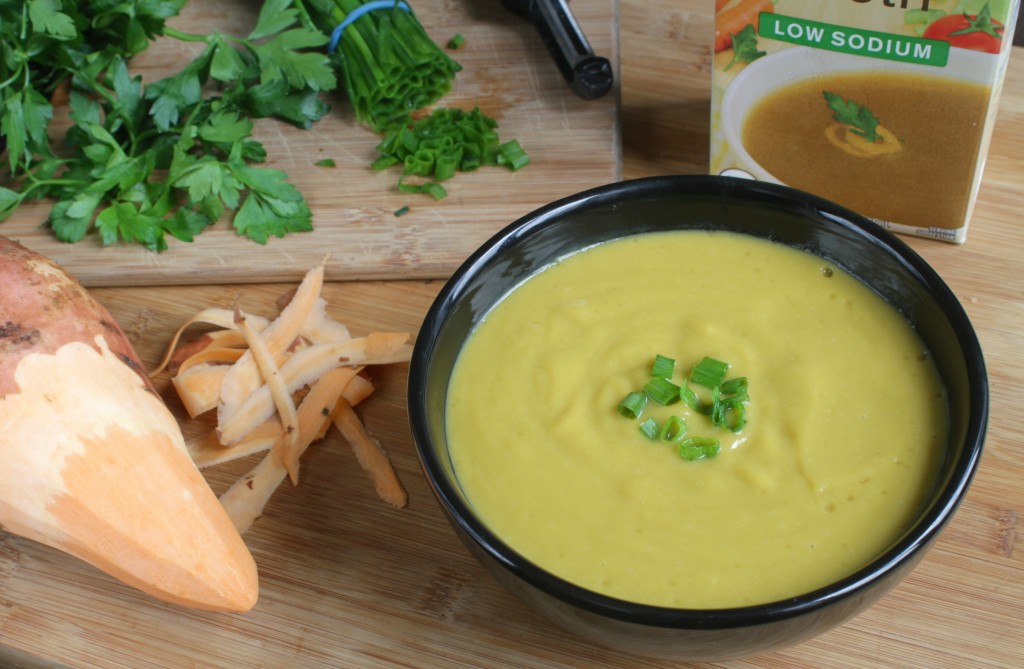 Normally I wouldn't drop off the face of the earth for 3 weeks but moving has that effect. While my pots and pans are still in boxes, I thought I'd share this recipe I wrote for Life By Dailyburn.
Any trip to Panera will show you soup's one of those healthy-not-so-healthy foods that always sounds like a good idea at the time. Meanwhile, you don't need a fancy immersion blender to make your own at home; anyone with a food processor or high-end blender can healthify their favorite soups.
Sweet potato is a great base for a soup because it's naturally fat-free and creamy. Instead of fake cheese and artificial ingredients this recipe celebrates vegetable broth and fresh vegetables to give it a healthy dose of flavor. It's also a decent defense against the office cold going around with vitamin C and vitamin K.
Check out the full recipe on Daily Burn's blog and let me know if you try it!