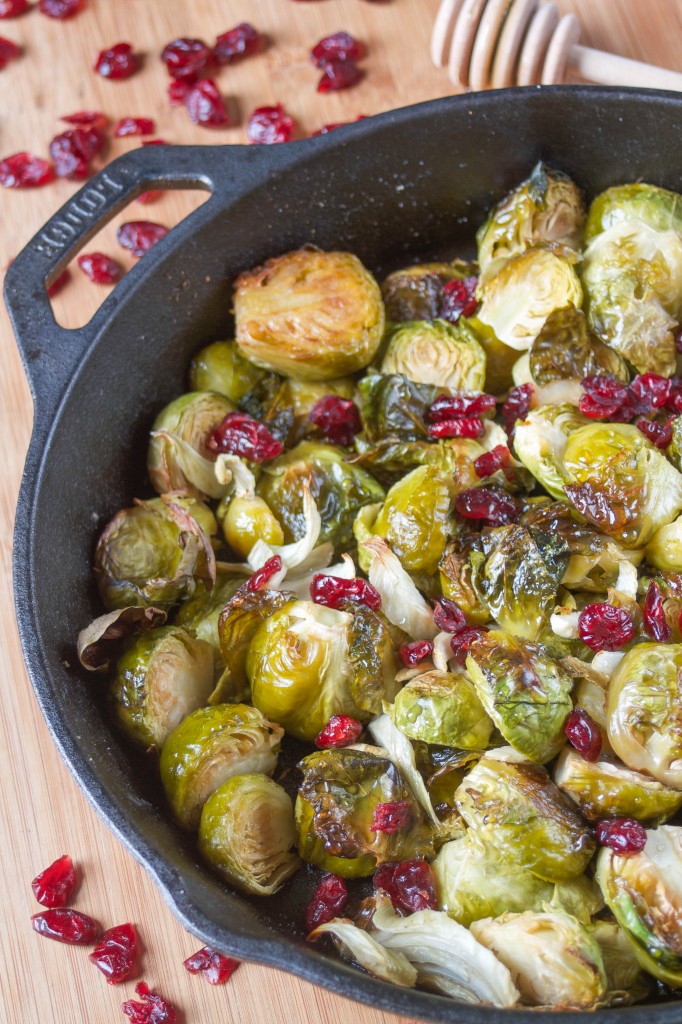 Brussels sprouts are one of my–like so many others'–favorite vegetables. Fennel? Not so much. It's a vegetable I'm slowly growing to like that's better sweet than savory.

These sprouts are a little sweet and a little salty; its a tasty balance that's also healthy. This time of year you could probably also find fresh cranberries and make this recipe a little more natural, but I love eating the extra craisins while I'm cooking for something to chew on.
You can serve this hot or cold but I prefer it hot. It really depends what you're eating it with.

Fennel Roasted Brussels Sprouts
Prep time: 10 minutes
Cook time: 45 minutes
Ingredients(Makes 6 Servings):
4 cups Brussels sprouts, washed and halved

1 fennel bulb sliced

3 Tablespoons olive oil

1/2 teaspoon salt

1/4 cup craisins

1 1/2 Tablespoons honey
Method:
Preheat your oven to 375 degrees.

Toss the sprouts, fennel, oil, and salt in a large bowl.

Lay the sprouts out in a pan or cast iron skillet.

Roast for 30 minutes, then mix the sprouts with a utensil and roast for 15 minutes more.

Once done, remove the sprouts from the oven. Sprinkle on the craisins and drizzle the whole pan with honey.