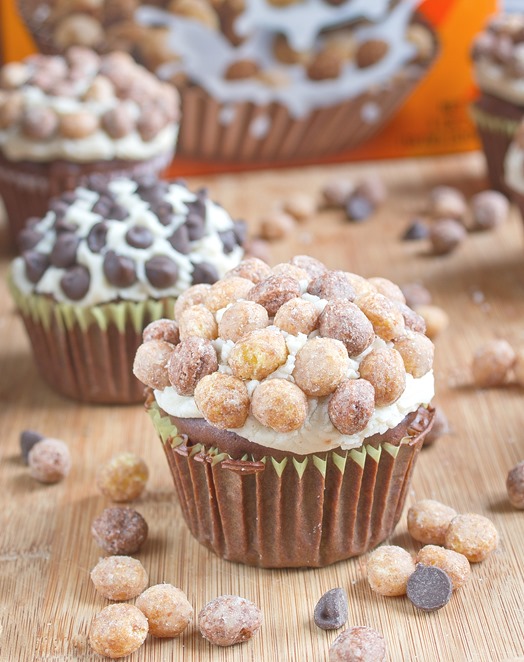 These are not the best cupcakes I had for my birthday. In fact, the cake part didn't come out all that well since I made them on the fly without measuring anything(only to be surprised Saturday night with a batch of homemade banana cupcakes with Nutella frosting). But they were entirely edible if only because of the frosting.
This frosting though was just right. It's sweet and vanilla at first with a nutty peanut butter finish. It'd be great on just about any cake or cupcake, and it's easy to decorate with chocolate chips or Reese's Puffs.
For this recipe, look for natural peanut butter without any added oils or stabilizers. It'll mix in with the other ingredients the easiest and have a better, stronger flavor.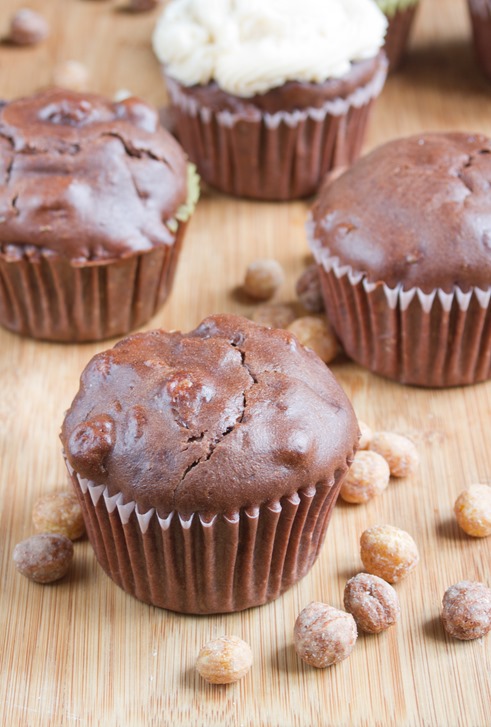 Peanut Butter Buttercream
Prep time: 10 minutes
Cook time: 0 minutes
Ingredients:
6 Tablespoons butter, room temperature

2 1/4 cups powdered sugar, sifted

2 Tablespoons all natural no oil peanut butter

1/4 teaspoon vanilla

1-2 Tablespoons cream or whole milk
Method:
In a large bowl, mix together the butter, sugar, peanut butter, and vanilla with an electric beater.

Slowly add just enough milk until the ingredients make a thick but smooth buttercream.

Scoop into a pastry bag and use immediately.