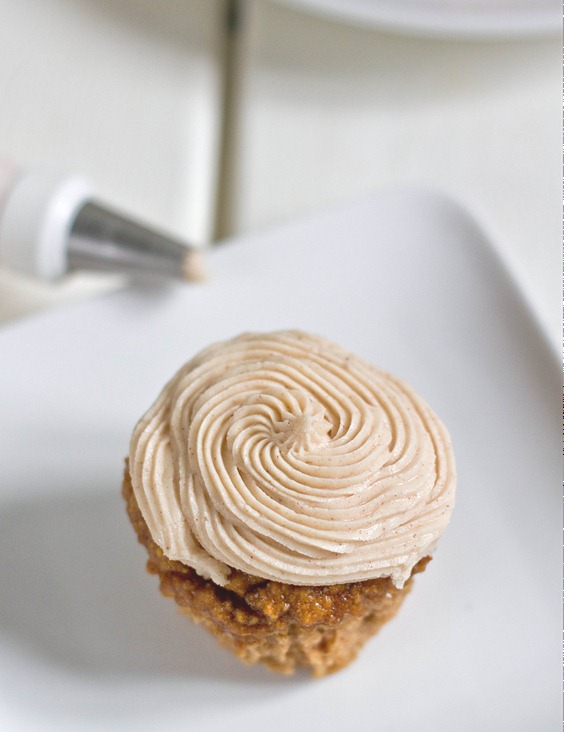 Last weekend I tried to make gluten-free pumpkin cupcakes; the result was a little disappointing and I'll have to try again to come up with a recipe that isn't. But what can never disappoint is frosting.
Although there texture was a little rough, the cupcakes still tasted fine so I went ahead and frosted and served them. Frosting can fix just about any cake disaster. Instead of vanilla extract or vanilla bean paste, pumpkin pie spice gives the perfect earthy flavor for Fall. You could easily pair this with a yellow or chocolate cupcake and it'd be just as good.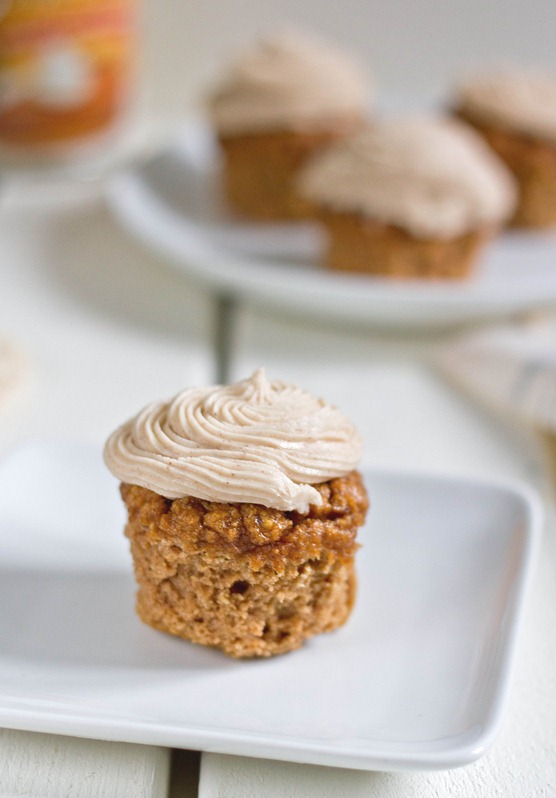 You can easily make this recipe non-dairy by using a dairy-free margarine and non-dairy milk. Don't go too heavy-handed with the spice because the sugar really turns up the flavor.
Pumpkin Spice Buttercream
Prep time: 10 minutes
Cook time: 0 minutes
Ingredients(Makes enough for about 10 cupcakes):
1 stick butter, room temperature

2 cups powdered sugar

1/2 teaspoon pumpkin pie spice

1-3 teaspoons milk(optional)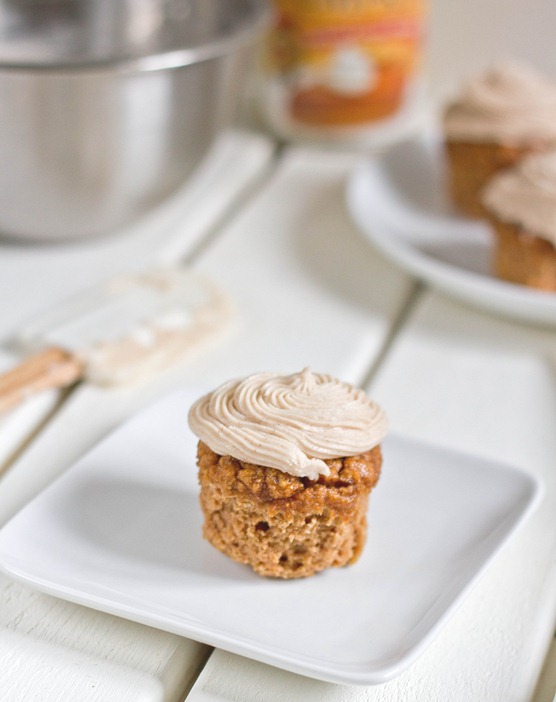 Method:
Beat together the room temperature butter, powdered sugar, and pumpkin pie spice until the frosting has an even consistency.
If your frosting is on the thick side, add milk by the teaspoon until it's at an easier consistency to work with.
Make sure to use the frosting within 2-4 hours of preparing.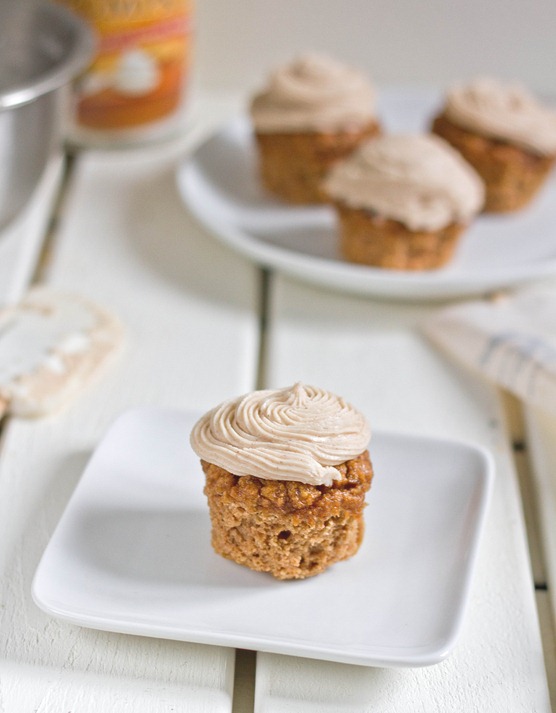 Hopefully I'll get the cupcakes right. Eventually. For now eating the frosting is just fine.