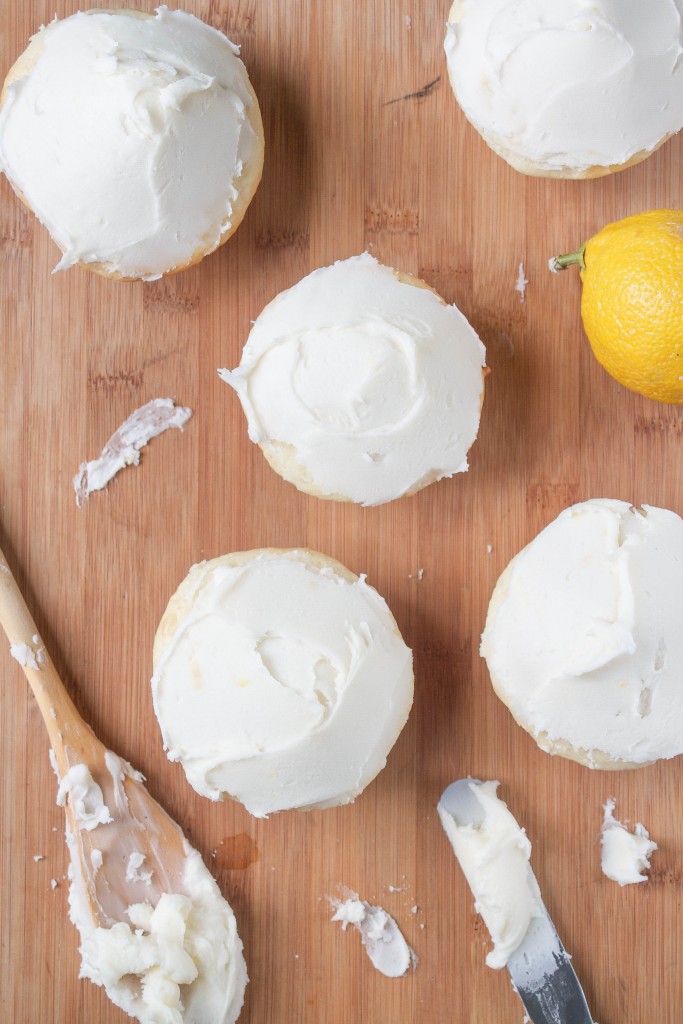 One of the best parts about living in NYC is that there are now vending machines where you can get cupcakes. It's dangerously convenient for anyone. They have 1 gluten-free option, a red velvet with cream cheese frosting, that's completely delicious. That being said, who can live with just one flavor?
When my birthday rolled around a few weekends ago I made these cupcakes a few days early to bring into work–just a premade vanilla cake mix, coconut milk instead of whole milk, and shredded coconut and lemon zest added in. 
The frosting I made was from scratch but came out just as easy and delicious. Using vanilla extract and lemon zest gives it an extra layer of flavor that you'll want to lick off the bowl.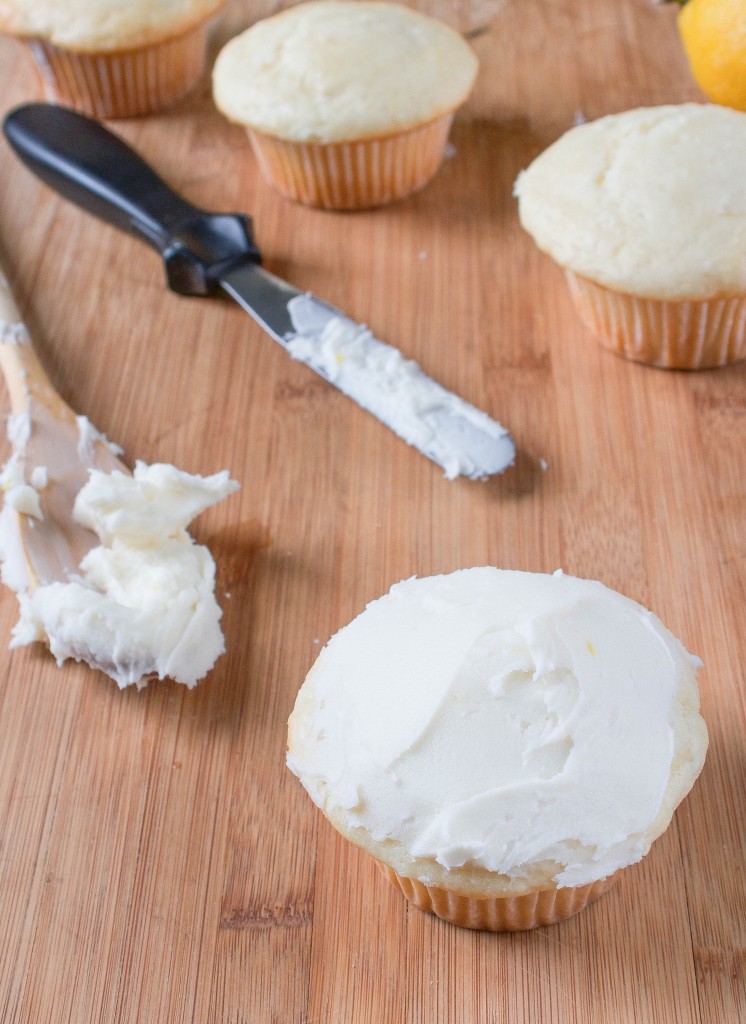 This frosting works well with any number of lighter-flavored cupcakes. You can try it on cupcakes with vanilla, coconut, berries, or even white chocolate.
Easy Lemon Buttercream
Prep time: 15 minutes
Cook time: 0 minutes
Ingredients(Makes enough for 18 cupcakes):
1 stick butter, room temperature

2 1/4 cup powdered sugar, sifted

1/2 teaspoon vanilla extract

1 1/2 Tablespoons whole milk or half & half

1 teaspoon finely zested lemon
Method:
In a large bowl, combine all of the ingredients. Make sure to use an extra fine zester with the lemons to avoid chunks in the frosting. 

Beat with an electric beater until mixed and the frosting's smooth and silky. If the powdered sugar stops mixing in, add milk by the teaspoon until it reaches the right consistency.

Frost using a frosting spreader or a pastry bag. If you're using a pastry bag, add an extra teaspoon of milk before beating to make the frosting smoother and easier to squeeze out.