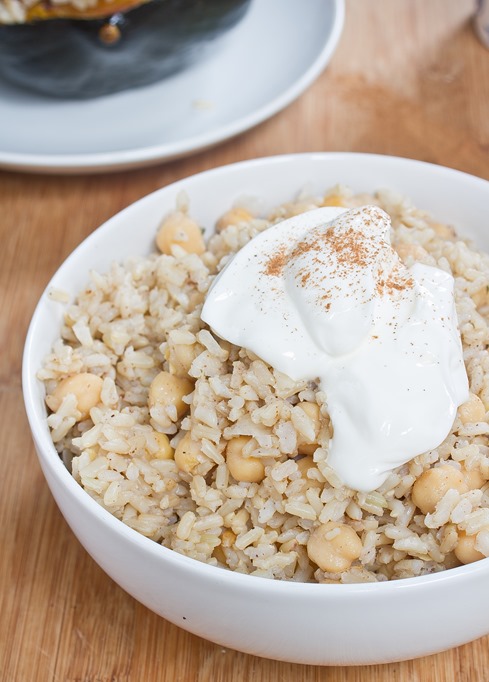 I love cinnamon in just about any dessert this time of year, or sprinkled on top of coffee or into yogurt. But it's not used as much in savory dishes as it should be.
Just a little bit of cinnamon and nutmeg make simple rice into a perfect seasonally spiced rice pilaf. You'll be surprised how much this rice smells like a snickerdoodle cookie but tastes earthy and subtle.
If you want to take this recipe to the next level, roast the chickpeas while the rice is cooking to add a chewier texture and garnish the dish with salted pumpkin or sunflower seeds on top of extra sour cream.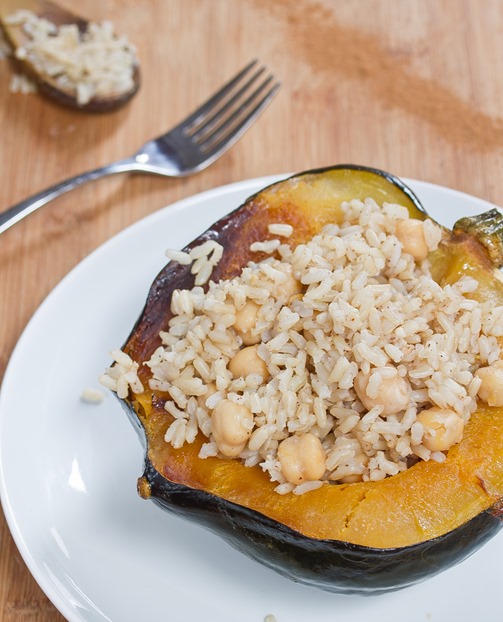 Savory Cinnamon Rice and Chickpeas
Prep time: 10 minutes
Cook time: 45 minutes
Ingredients:
2 cups uncooked brown rice

3 1/2 cups vegetable stock

1 teaspoon dried tarragon

1/2 teaspoon cinnamon

1/4 teaspoon nutmeg

1/4 teaspoon paprika

1 Tablespoon honey

1 Tablespoon sour cream or butter

2 15oz cans chickpeas, drained and rinsed
Method:
In a rice cooker or over the stove, combine the brown rice and vegetable stock and boil until the rice has cooked.

add the rest of the ingredients in with the cooked rice and mix well.

Season with extra salt and pepper to taste and serve hot.