St. Patricks Day has never been a favorite holiday. Perhaps because my birthday's right around the corner, or Easter which is centered around chocolate eggs filled with candy(I mean, what's not to love?). Potatoes, beer, and colcannon just don't do it for me. But there's one Irish food I can get down with.
Irish cream is made with just about everything bad for you, so naturally it's one of my favorites. There's nothing better than making a dessert with it and then sitting down to enjoy it with an ice-cold glass on the side. These are 3 of my favorite recipes with Irish cream you can enjoy this weekend(after the potatoes and beer, of course).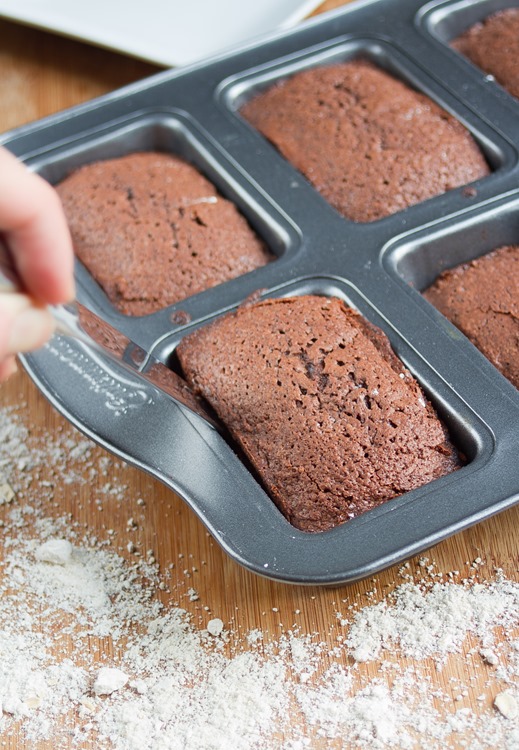 Prep time: 15 minutes
Cook time: 30 minutes
Ingredients(Makes 1 8 x 8 pan):
For the brownies:
3/4 cup oat flour
1/4 cup cocoa powder
1/4 teaspoon salt
1/2 teaspoon baking powder
1/2 cup + 2 Tablespoons cup sugar
3 large eggs
1 teaspoon vanilla
1/2 cup butter
4oz bittersweet baking chocolate
1/3 cup Irish cream
For the frosting:
6 Tablespoons butter, room temperature
1 1/4 cup powdered sugar
1 1/2 Tablespoons Irish cream
Method:
Preheat your oven to 350 degrees.
Mix together the oat flour, salt, cocoa powder, and baking powder and set aside.
In a separate bowl, melt together the chocolate and butter.
While the chocolate is melting, beat together the eggs, sugar, vanilla, and Irish cream.
Slowly pour the melted chocolate and butter into the egg/sugar mixture while whisking until fully incorporated. Don't go too fast so that the raw eggs don't cook upon contact.
Add the chocolate mixture in with the dry ingredients and mix completely.
Pour the batter in a greased 8 x 8 pan.
Bake for 30 minutes or until a toothpick poked into the center comes out clean. Let these cool completely before frosting.
To make the buttercream, beat the powdered sugar, butter, and Irish cream heavily until it's entirely mixed. Add a touch more buttercream if it's too dry at first.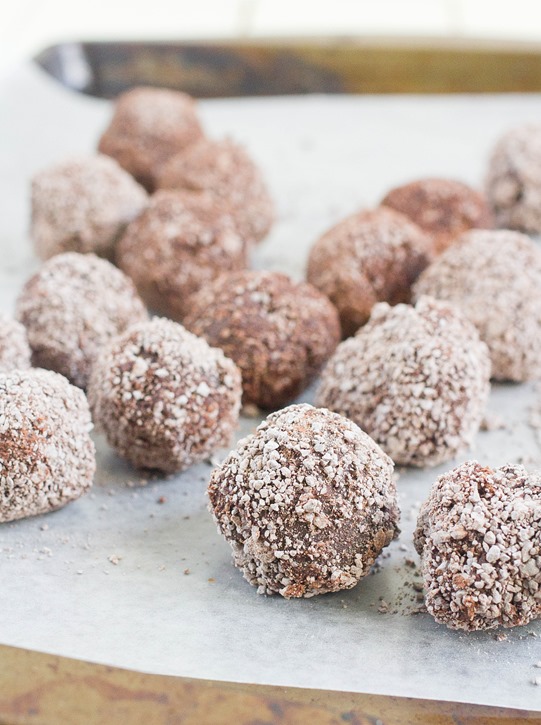 Bailey's Hot Chocolate Truffles
Prep time: 25 minutes
Cook time: 0 minutes
Ingredients:
1 cup(8.5oz) semi-sweet chocolate chips
6 Tablespoons Irish cream
2 Tablespoons butter
1/2 cup powdered hot chocolate mix*
*I wouldn't recommend using a mix that is overly processed or full of chemicals. You could also mix 6 Tablespoons of sugar and 2 Tablespoons of cocoa powder for a nearly identical coating.
Method:
Melt the chocolate chips and butter together in a microwave or over a double boiler.
Mix the Irish cream into the melted chocolate until it's smooth and shiny.
Refrigerate or freeze the chocolate until it's semi-soft and doesn't stick to your hands. You want it to be a little colder than you think it should be since your hands will warm it over time.
Pour the hot chocolate mix into a small bowl or onto a small plate.
With a melon-baller or a spoon, carve out pieces of chocolate about 1-inch in width. Roll the chocolate into as round a ball as you can and drop it into the hot chocolate mix.
Roll the ball around in the hot chocolate mix until the sides are all covered and move it to an air-tight container.
Refrigerate the truffles for 30 minutes for the right consistency before eating.  Keep them refrigerated when not enjoying.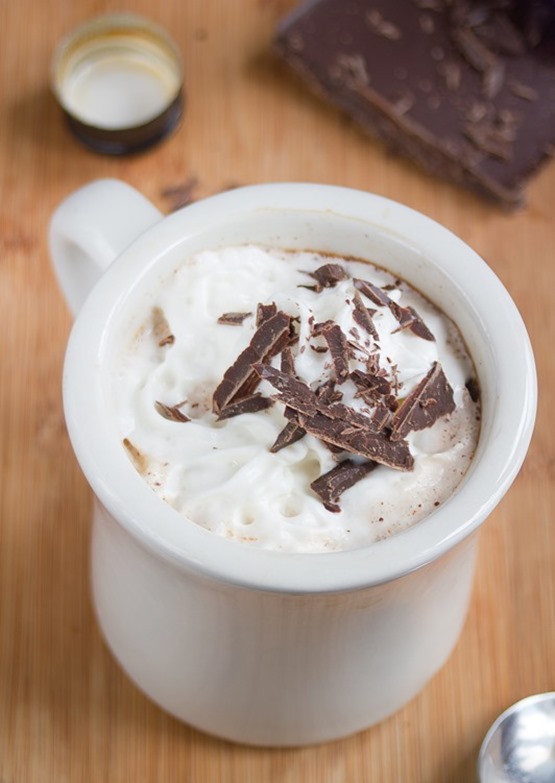 Prep time: 5 minutes
Cook time: 0 minutes
Ingredients(Makes 1 serving):
6oz fresh brewed coffee
1 Tablespoon hot cocoa mix
1 1/2oz Irish cream
1/2oz amaretto
Method:
Make sure the coffee you're using is steaming hot. If not, heat it up gently.
Stir in the hot cocoa mix until it's completely dissolved.
Pour in the Irish cream and almond liqueur and stir well until blended.
Garnish with whipped cream and chocolate if desired. Serve hot.