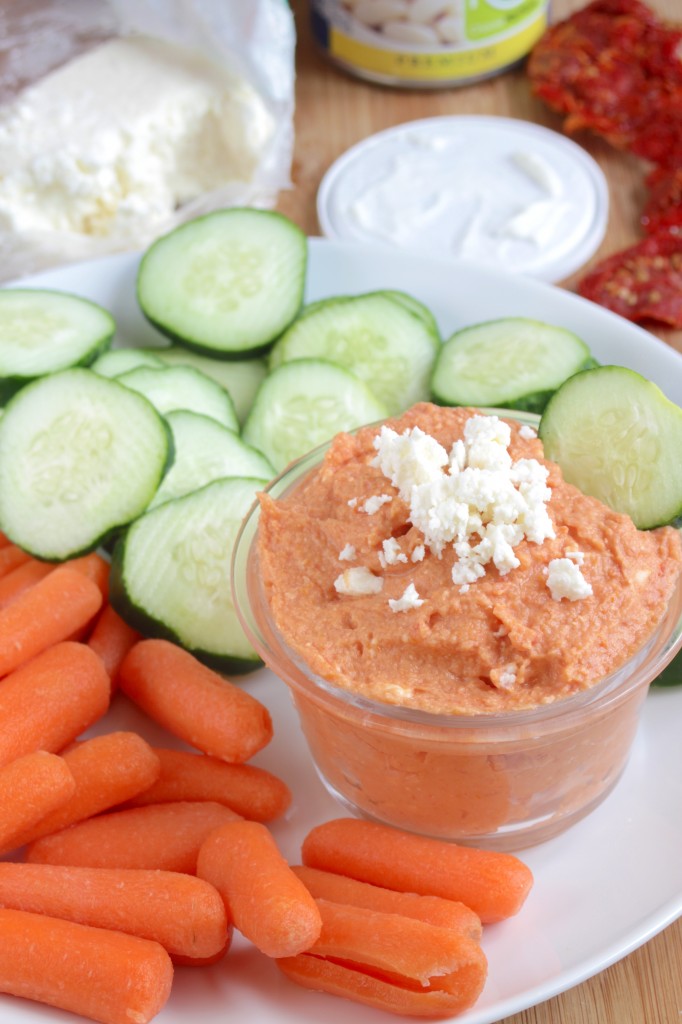 The best way to be a better cook is find recipes you like and learn to make them your own way. Some months I get lazy and never make anything new–I don't mind the same lunch every day of the week. But reading blogs help me find recipes good enough to break me out of my rut.
This recipe from Mississippi Kitchen looked too good to pass up. I never buy as much spinach and salad mixins as I should so instead I wanted to take the same flavors and put them in a dip. This has a ton of savory, salty flavor and surprisingly healthy ingredients. You could serve this at a party and they'd never know it's a bean dip!
Seasoning should be the last step of this recipe. There's no right amount of salt–you'll need to taste it and figure out how much to add based on how salty your ingredients are.
Always taste a sauce or dip with whatever you're using for dipping; if you're using vegetables you'll want the dip to be on the saltier side, while if you're using seasoned crackers keep it on the bland side.   
Creamy Feta and Sun-Dried Tomato Dip
Prep time: 5 minutes
Cook time: 0 minutes
Ingredients(Makes 12 servings):
1 can cannellini beans, drained

1/2 cup sun-dried tomatoes

1/3 cup sour cream

1/2 cup – 3/4 cup buttermilk

4oz feta, crumbled

Salt to taste

Vegetables for dipping 
Method:
Add the beans to a food processor and pulse until smooth.

Add in the tomatoes, sour cream, 1/2 cup buttermilk, and feta and process.

Slowly add more buttermilk to get the dip to the right consistency while processing. Only add as much as you'd like to make it the right thickness.

When done, season to taste with salt.

Serve at room temperature. Store in an air-tight container in the refrigerator when not enjoying.