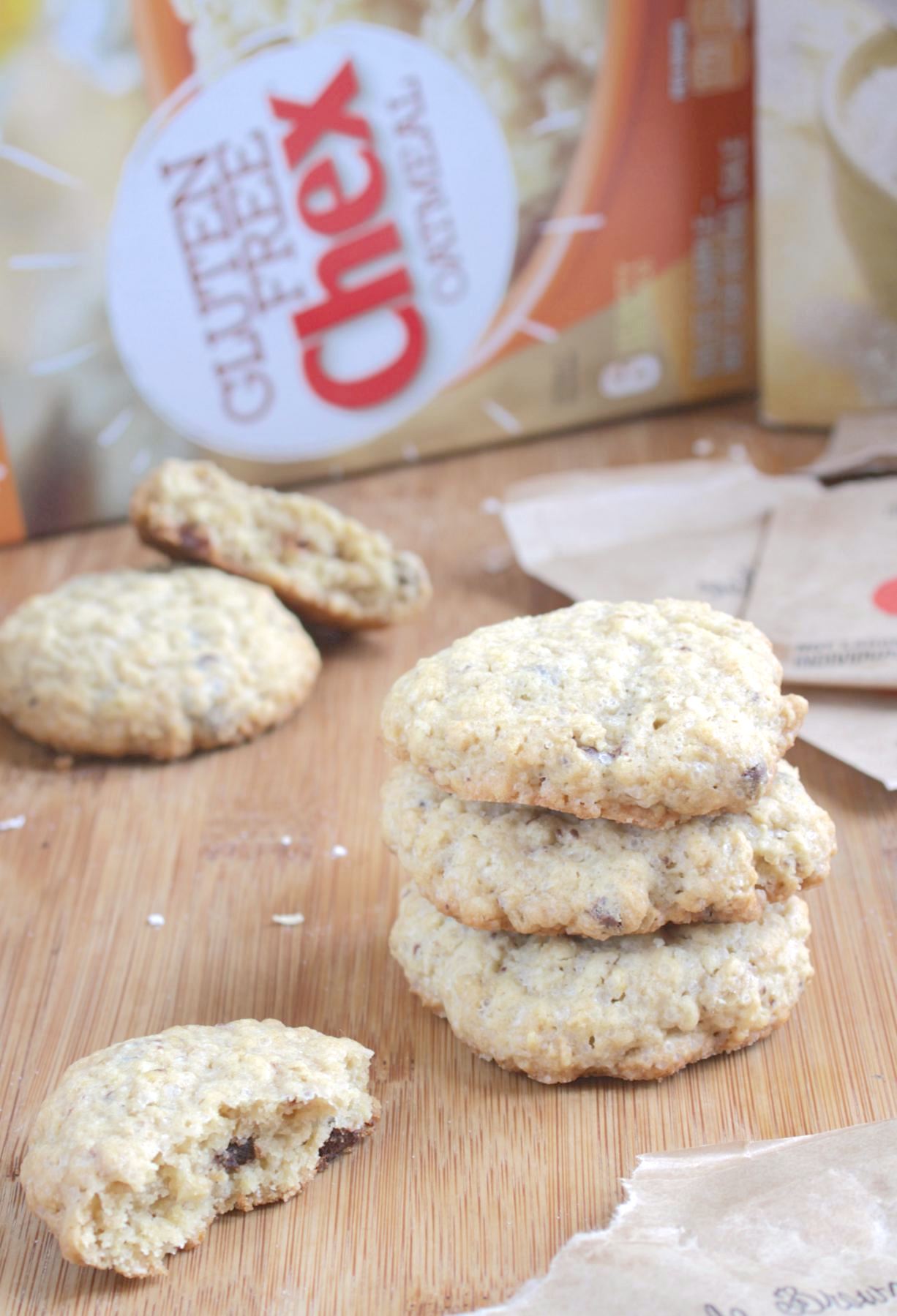 Everyone has a go-to chocolate chip cookie recipe but not many have a go-to oatmeal cookie recipe.
As soon as I pulled these out of the oven and tasted them these became mine.
Chex is launching this month a line of oatmeal including flavored oatmeal packets and sent me some to try. I'm glad gluten-free oats aren't a "specialty" food anymore and it's easier to get classics like packaged oatmeal. The maple brown sugar flavor was by far the best breakfast I've had in a while.
Instead of loose oatmeal this recipe uses quick-cooking packaged oatmeal. It's an easy way to add a lot of flavor. When you're baking it's better to use quick-cooking oats than rolled oats because they'll bake faster and softer.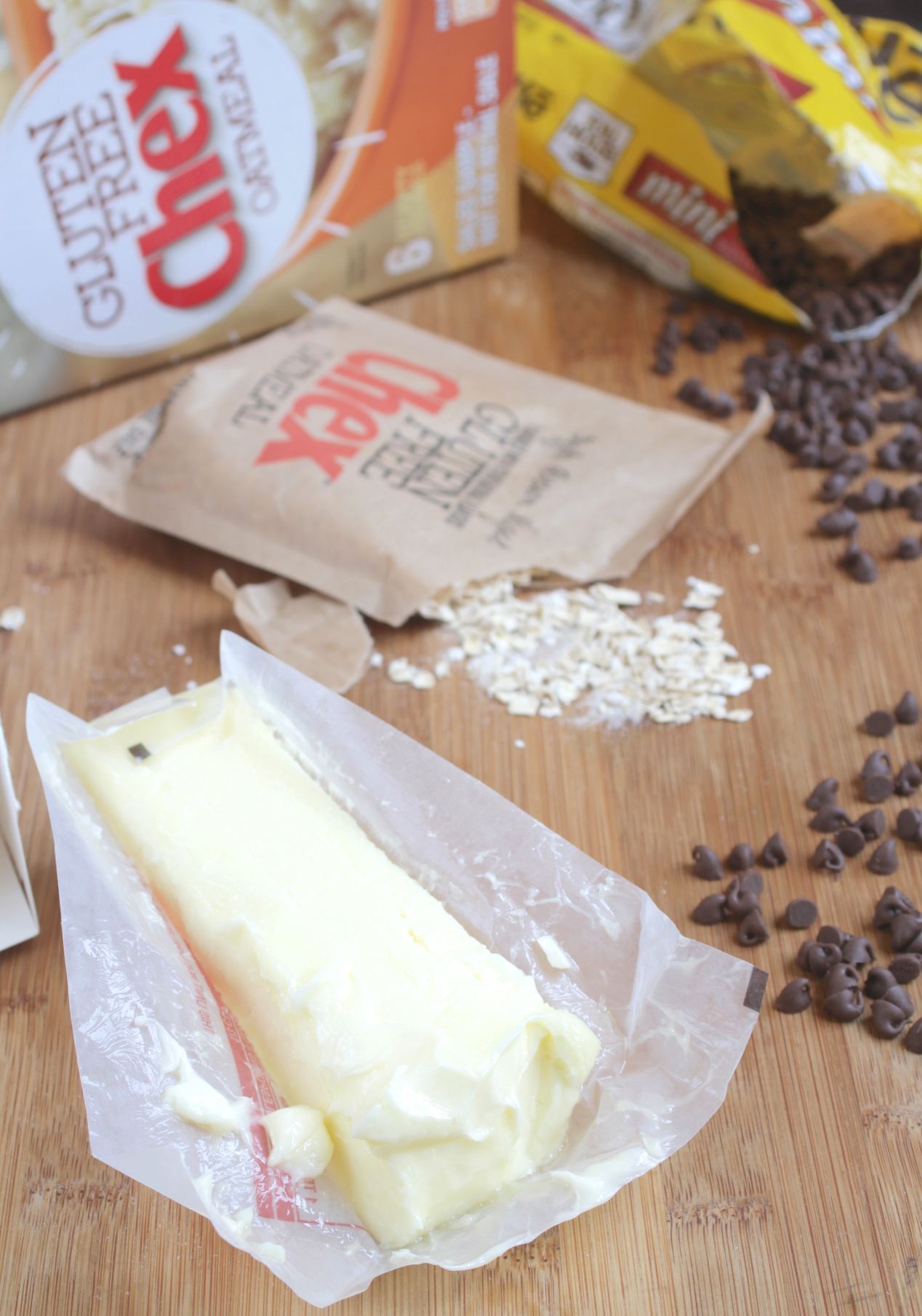 I made mine with chocolate chips, but if you wanted to make these healthier you could add chopped walnuts, pecans, or even dried blueberries! Basically, if you'd have it with a bowl of oatmeal, it's going to go great with these cookies. 
Maple Brown Sugar Oatmeal Cookies
Prep time: 10 minutes
Cook time: 14 minutes
Ingredients(Makes 24 cookies):
1 cup all-purpose gluten-free or regular flour

1/2 cup brown sugar

1/2 cup chocolate chips

1/2 teaspoon baking powder

1 teaspoon vanilla extract

1 stick butter, softened

2 eggs
Method:
Preheat your oven to 350 degrees. 

In a large bowl, mix together the oatmeal packets, flour, sugar, chocolate chips, and baking powder.

Add in the vanilla extract, butter, and eggs and mix thoroughly until it makes a soft dough.

Roll the dough into 1-inch balls and flatten them out just a bit before putting them on a nonstick baking tray. 

Bake for 12-14 minutes until the bottoms begin to brown. 

Remove from the oven and let cool. Store in an airtight container for up to a week.