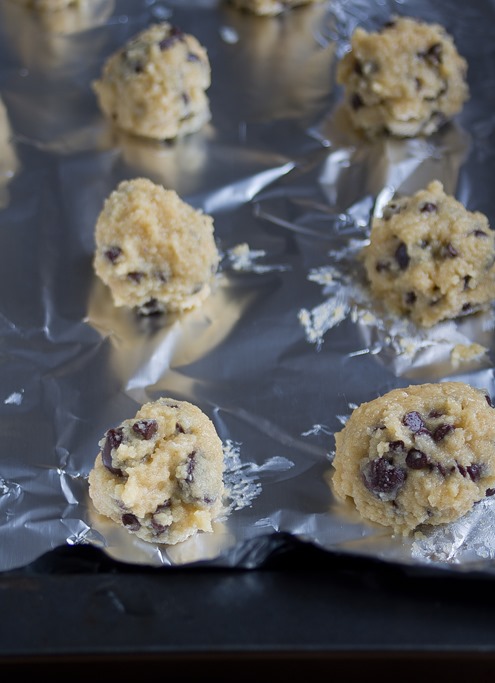 The toughest thing about being gluten-free is not knowing where to start out. You go from baking and cooking with "flour" to suddenly having to choose between 30 different flours and starches that you've never heard of before and have no idea what to do with. Most of the time you don't even know where they come from(Sorghum flour? What's a sorghum?).
These cookies are my favorite because you'd hardly know they're gluten free from start to finish. They're made with almond flour—everyone knows what an almond is—and don't have any weird starches or gums you'd have to search high and low to find.
Besides that, they just taste good. Soft, gooey, and pillowy like a classic Tollhouse cookie. What's not to love? Whether you're new to gluten-free, just dabbling, or an expert, this recipe is worth the try.
Change up the recipe by adding pecans or walnuts into the batter. This time around I used dark chocolate chips and miniature chocolate chips.
You can see the original recipe that I posted almost 3 years ago(!!) here: http://www.thewannabechef.net/2011/05/04/almond-flour-chocolate-chip-cookies/ There are plenty of useful reviews and comments to help you make the perfect gluten-free cookie.