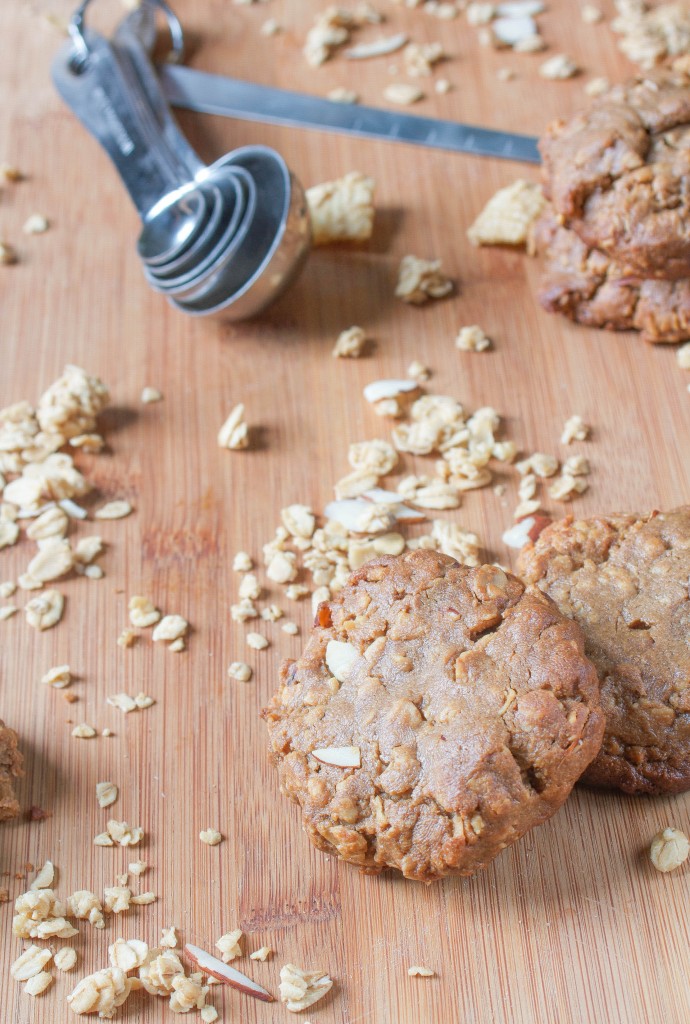 The best part about being gluten-free in this decade is the endless supply of new products available(not to mention whole restaurant menus and online websites). Chex just came out with two new products to add to that list: Honey Nut Granola and Mixed Berry Granola, made with gluten-free oats and clusters of Chex cereal.
I got to try both and the honey nut was definitely my favorite–just the right amount of sweetness to go with any flavored yogurt and chunks of almonds and real Chex baked together. After eating half the bag, I made these cookies with the rest to make the granola more portable. These snackers are the perfect fix for an afternoon snack or along with breakfast.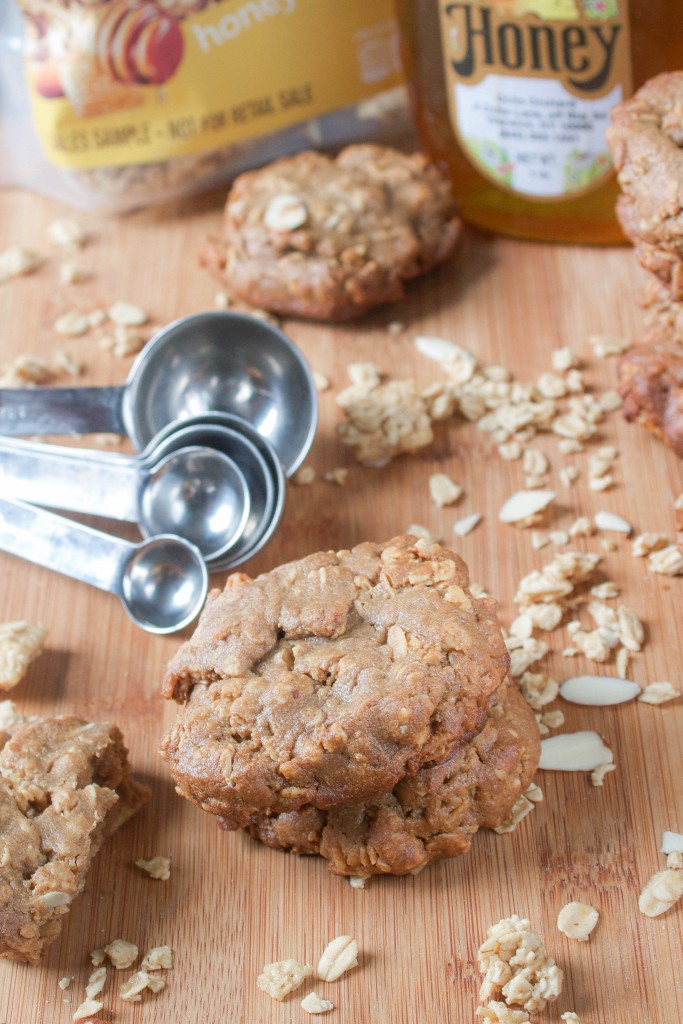 I used almond butter for these because it goes perfectly with the almond slivers in the granola but you could also use peanut butter or even sunflower seed butter.
Almond Butter Granola Snackers
Prep time: 10 minutes
Cook time: 15 minutes
Ingredients(Makes 18 Snackers):
3/4 cup almond butter
2 Tablespoons honey
1/2 cup sugar
1 egg
1/4 teaspoon salt
1/4 teaspoon baking powder
3/4 cup Honey Nut Chex granola
Method:
Preheat your oven to 350 degrees.
In a large bowl, stir together the almond butter, honey, sugar, egg, salt, and baking powder until well mixed.
Add in the granola and fold it in completely.
Roll the dough into 1 1/2-inch balls and flatten slightly between the palms of your hands. Put each round of dough on a non-stick baking surface.
Bake for 15 minutes. Remove from the oven when the outside starts to turn brown and is slightly firm to the touch.
Let cool slightly before moving. Store in an air-tight container.