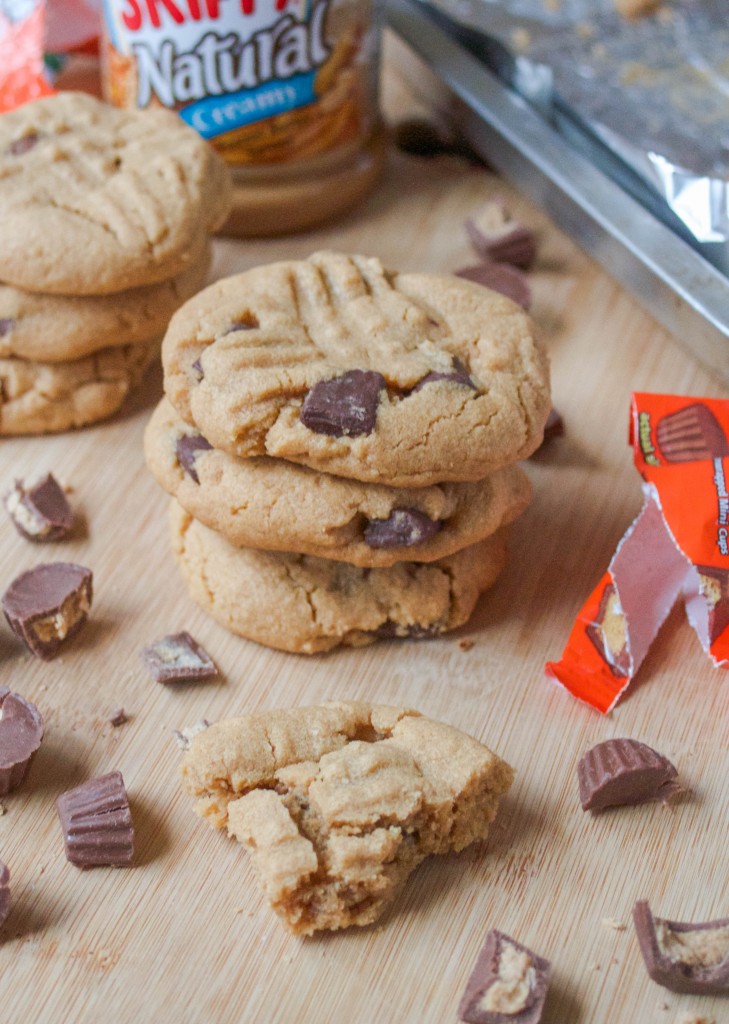 At a holiday party, I brought just a jar of peanut butter to make cookies with. Since everyone knows I'm gluten-free, they asked me what kind of flour I needed. Why didn't I bring any? Apparently not everyone knows this peanut butter cookie recipe, which is a shame because everyone should.
Unlike most gluten-free recipes that have you mixing chickpea flour with potato starch and xantham gum, these cookies just use peanut butter, eggs, and sugar as their base. I grew up having these long before I was gluten-free.
As far as peanut butter cookies go they're probably the best you'll have, too. They're sweet and nutty and melt in your mouth without any flours to make them tough. I've made this recipe plenty of times and you should, too.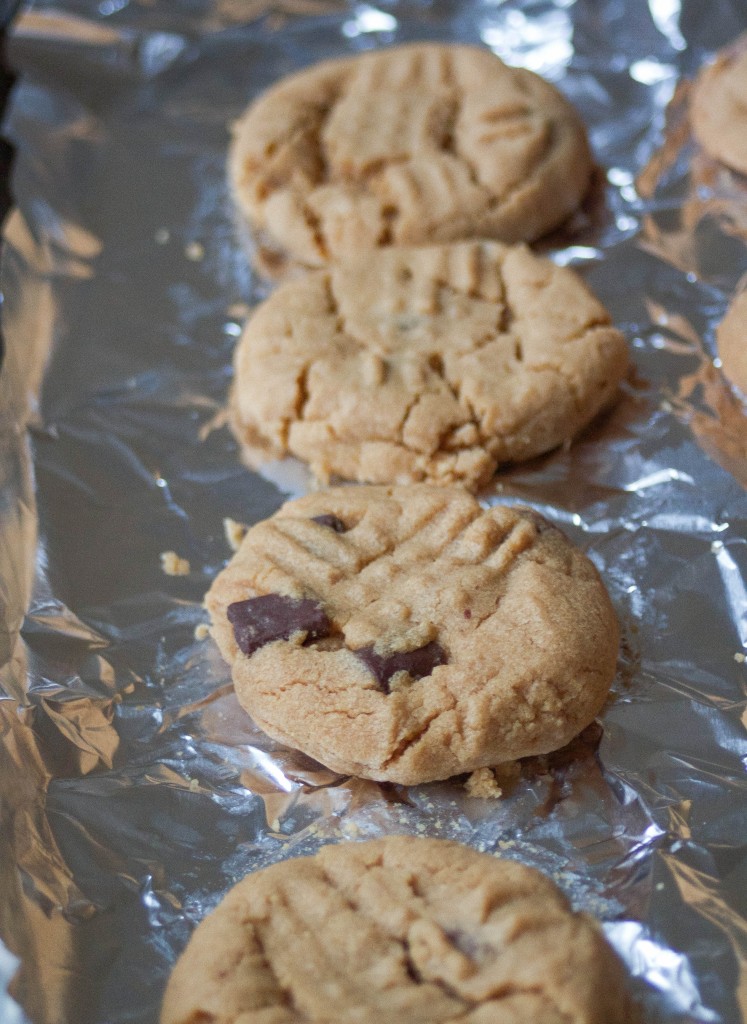 No Flour Peanut Butter Cookies
Prep time: 10 minutes
Cook time: 15 minutes
Ingredients(Makes 24 Servings):
3/4 cup non-stir peanut butter

1 cup white sugar

1 egg

1/2 teaspoon baking powder

1/2 teaspoon vanilla extract

1/3 cup dark chocolate chips
1/3 cup chopped Reese's cups
Method:
Preheat your oven to 350 degrees.

In a large bowl, stir together the peanut butter, egg, sugar, vanilla, and baking soda until well mixed.

Fold in the chocolate chips and Reese's until evenly distributed. If the dough is too wet still, sugar by the Tablespoon until the dough doesn't stick to your hands.

Roll the dough into 1-inch balls and flatten slightly. Place on a non-stick baking tray.

Bake for 12-15 minutes until the edges turn golden. Remove from the oven and let cool completely before moving.