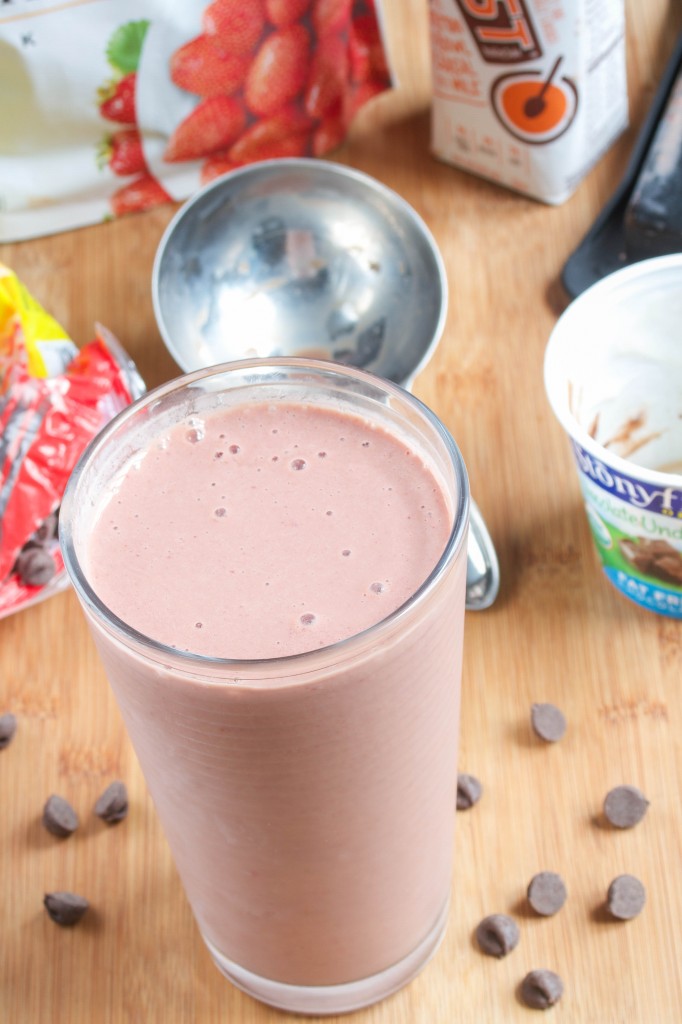 Now that it's no longer cold out it's hard to get excited about a bowl of oatmeal or stove-cooked breakfast in the morning. It's a lot easier to down a quick smoothie–especially if it's chocolate. 
You'll be surprised how much this smoothie tastes like a chocolate covered strawberry, especially since it's fat-free. There are no chocolate chips in the recipe but I wouldn't stop you from adding a few on top. 
Personally I think chocolate and raspberries or chocolate and blueberries go together just as well as chocolate and strawberries. I'd recommend trying this one out with any berry you love most.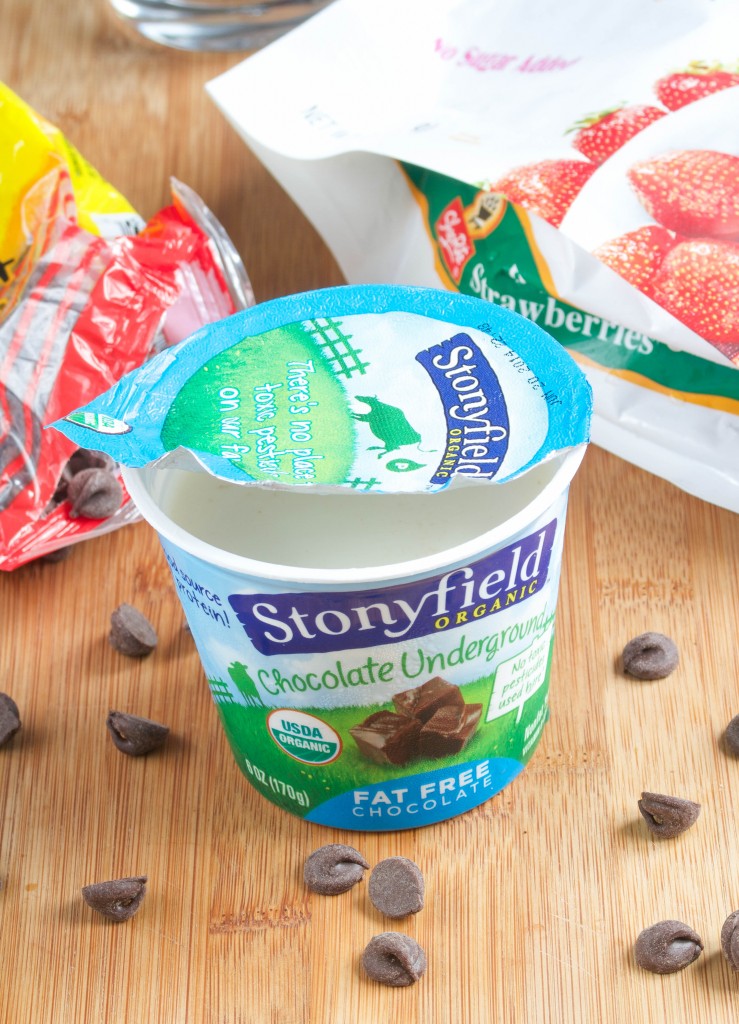 If you're a grown-up and don't have chocolate milk you can use regular milk and add a little cocoa powder and a tablespoon of sugar or honey. Adding protein powder or chia seeds will help make this more fulling for a complete meal.   
Chocolate Covered Strawberry Smoothie
Prep time: 5 minutes
Cook time: 0 minutes
Ingredients(Makes 1 serving):
1/2 – 3/4 cup frozen strawberries

1/2 cup chocolate milk

1 scoop protein powder(optional)

3-4 ice cubes
Method:
Add all of the ingredients to a high-power blender. 

Pulse briefly and then blend until the ingredients make a creamy smoothie.

Pour into a tall glass and drink cold.