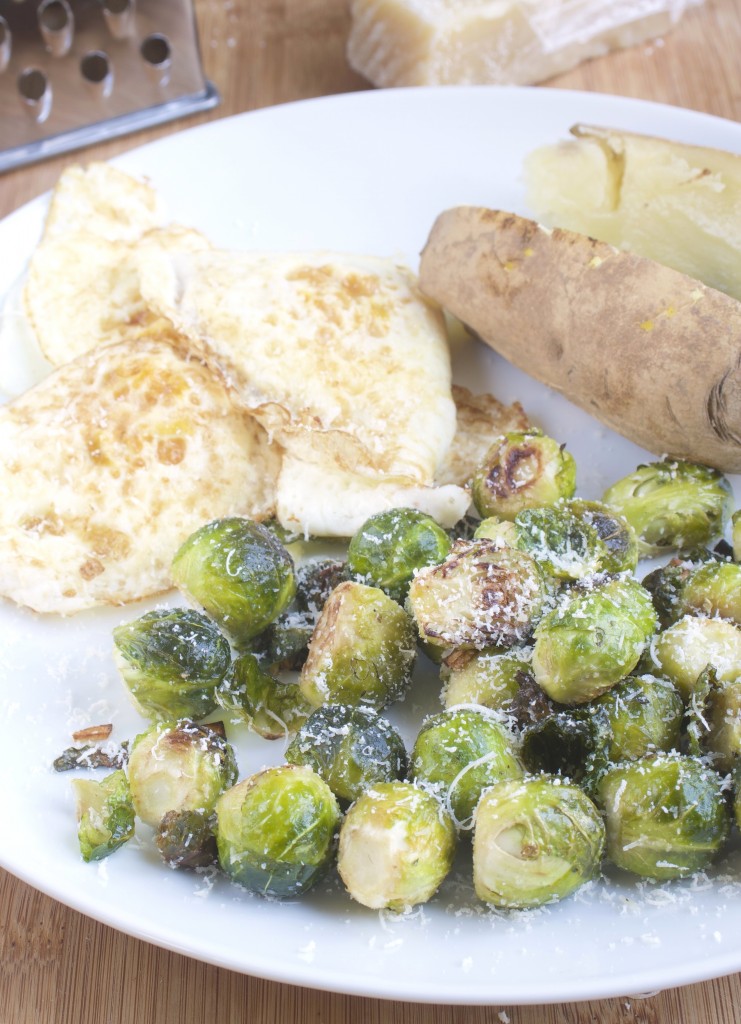 Brunch is the best meal there is; the competition's not even close. You can go sweet or you can go savory(you can even go both!). It can be at 10am or 3pm. And even when it's at 10am it's always acceptable to have alcohol. What could be better?
My favorite items on any brunch menu are the different roasted vegetables(and home fries, but that's a given). They're something that you have to put time into but end up being well worth the effort.
If you want to wake up with savory food, these brussels sprouts are perfect for you. They're just the right amount of crispy, satisfying, and seasoning to wake you up. Combine them with a runny yolk from a fried egg and they're that much better.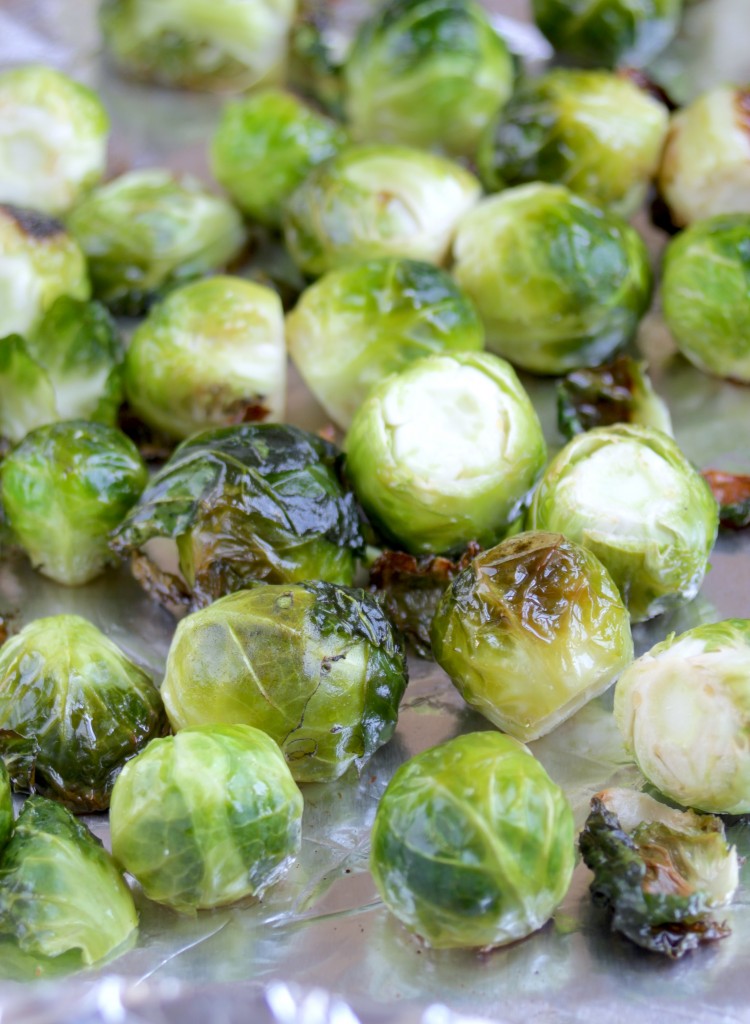 Roasted Garlic Parmesan Brussel Sprouts
Prep time: 10 minutes
Cook time: 35 minutes
Ingredients(Makes 2 servings):
1 1/2 cups brussels sprouts, trimmed and washed

1/4 teaspoon salt

3 Tablespoons olive oil, divided

1 large garlic clove, diced

3 Tablespoons parmesan
Method:
Preheat your oven to 350 degrees.

Toss the brussels sprouts, salt, and 2 Tablespoons of oil together.

Lay the brussels out on a non-stick baking try and roast until slightly crispy(about 30 minutes for small-medium brussels)

Heat the remaining Tablespoon oil in a pan over low heat.

Toast the garlic until browning.

Add in the brussels sprouts and toss until well mixed and they're cooked in the oil.

Remove from the heat. Sprinkle the parmesan over and toss until well-mixed.

Serve hot.