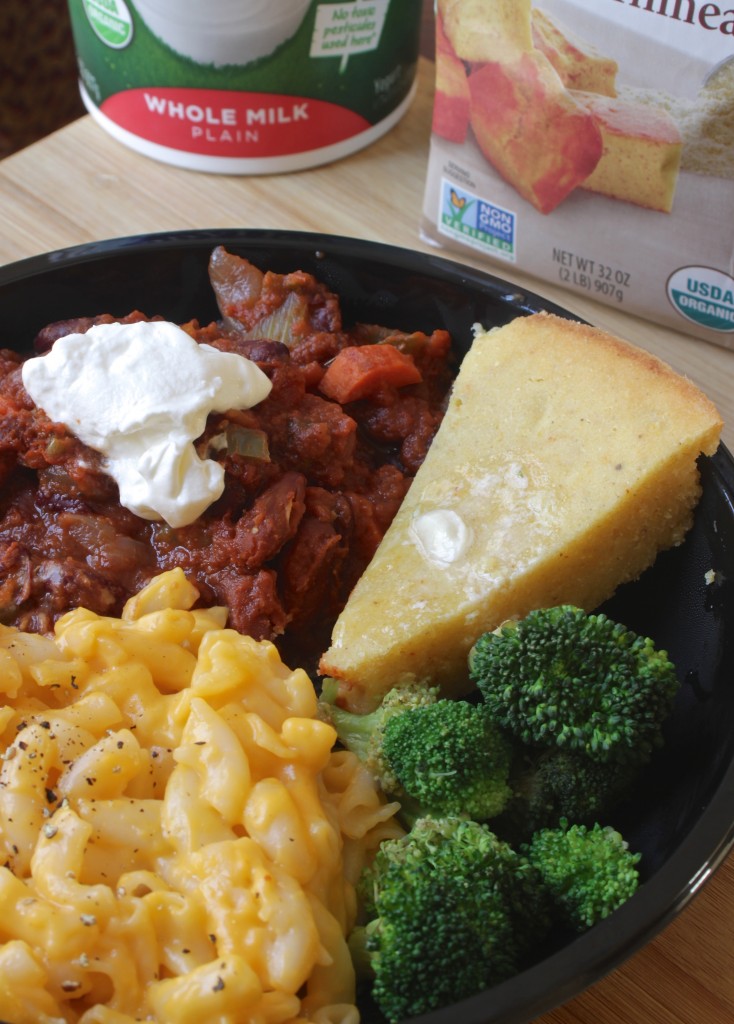 Happy week after Thanksgiving! I don't have an online sale or coupon code to share this Cyber Monday but I do have a darn good cornbread recipe.
Stonyfield asked their Clean Plate Club to make a side better with yogurt. As a vegetarian, vegetables usually end up in whatever main dish I'm eating, so especially on Thanksgiving my favorite side is gluten-free cornbread and stuffing. 
My favorite cornbread falls in between savory and sweet. The sugar and pineapple help intensify the flavors of the cornmeal and spices. It's much lighter than most cornbread recipes because of the yogurt so feel free to add a warm square of butter on top. 
Sweet & Spicy Pineapple Cornbread
Prep time: 10 minutes
Cook time: 35 minutes
Ingredients(Makes 12 servings):
1 cup all-purpose regular or gluten-free flour

1 cup ground corn meal

1/3 cup sugar

3/4 tsp baking powder

1/2 teaspoon salt

1/4 teaspoon cayenne

1/4 teaspoon chili powder

1/4 teaspoon paprika

2 eggs

1/4 cup milk

1/4 cup vegetable oil

1/2 cup crushed pineapple
Method:
Preheat your oven to 350 degrees.

In a large bowl, sift together the flour, corn meal, sugar, baking powder, and seasonings until completely mixed.

Add in the eggs, yogurt, milk, and oil and stir until it makes an even batter.

Add in the crushed pineapple and mix it in.

Grease an 8×8 pan and pour in the batter.

Bake for 35 minutes or until the center has set and the edges start to brown.

Remove from the oven and let cool before slicing.