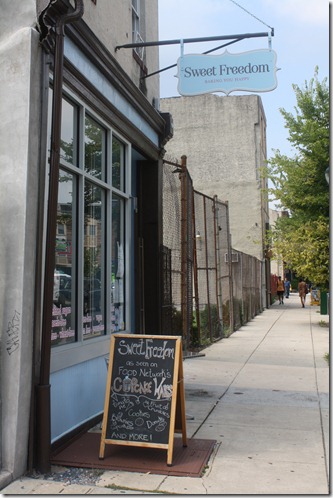 While I was in Philadelphia, I couldn't help but take a trip to Sweet Freedom Bakery. I came here the last time I was in Philly and fell in love. It's the only bakery I've ever been to where I could order absolutely everything there and not have to ask about the ingredients(which they proudly display), and their baked goods taste just as good as any others.
I intended to a couple of their cinnamon buns(which are incredible) but sadly they had none this time around. There menu had changed a lot since the last time I was there and a lot of the pastries were seasonal. The "cupcake tops" caught my eye.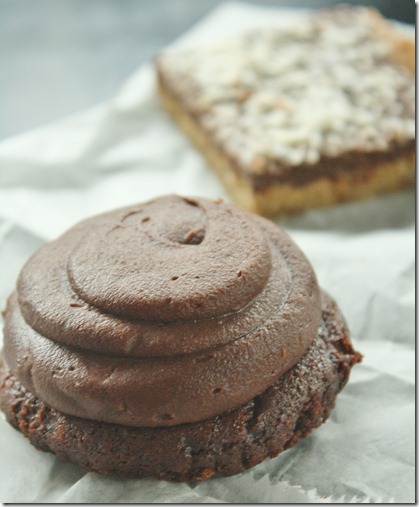 I'm a huge frosting fan. In fact, I'm pretty sure I've had layer cakes where I just ate the frosting and filling and left the cake part. Cake just isn't as delicious. Naturally, anything with a frosting to cake ratio of 2:1 is right up my alley. I tried the chocolate flavor; while the frosting was great, the cake was a little disappointing, which made me glad I didn't get the whole cupcake. It tasted a little starchy from the gluten-free flours used; I'm guessing the recipe has a bit too much potato or tapioca starch and it overpowers the cocoa.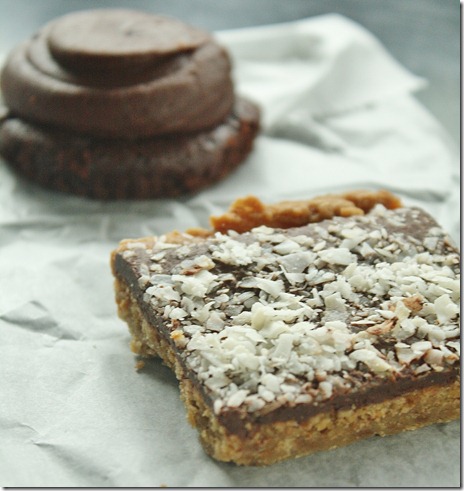 The other dessert I tried was their "magic bars". It looked small and unassuming, but ended up being my favorite of the two. The bottom tasted like a homemade graham cracker-peanut butter crust. On top was a chocolate ganache and flaked coconut. I don't think I could get tired of chocolate and peanut butter desserts, and this just attested to that. It's something that also looks easy to make at home so I'll be trying to replicate their recipe soon.
Obviously I'm a fan of Sweet Freedom Bakery, but I could have told you that before I went. I'd definitely recommend visiting if you're in the neighborhood.