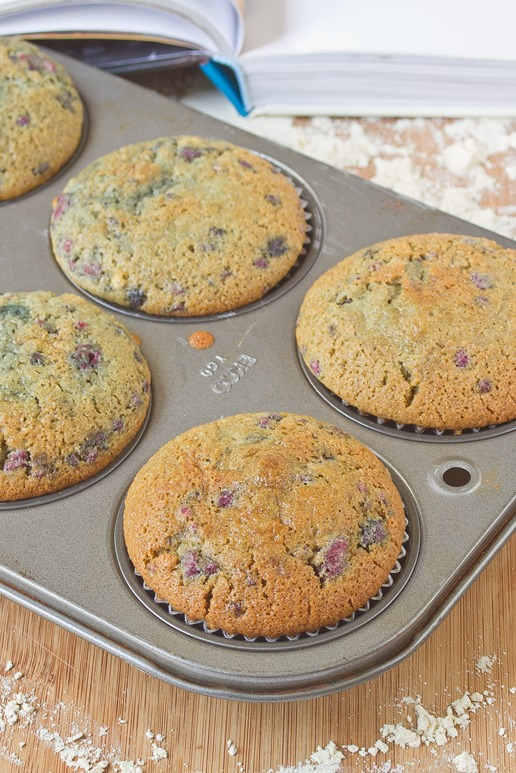 If you're from the Boston area you've probably heard of Joanne Chang-Myer's Flour. If not, you're in for a treat.
Flour is a local bakery with 4 cafes in the Boston area. They have all sorts of desserts, pastries, sandwiches, entrees and salads. I went one with a friend who's also gluten-free and we split one of the most delicious meringues I've ever had with huge chunks of dark chocolate inside. Just thinking about it makes me want to go back and get another.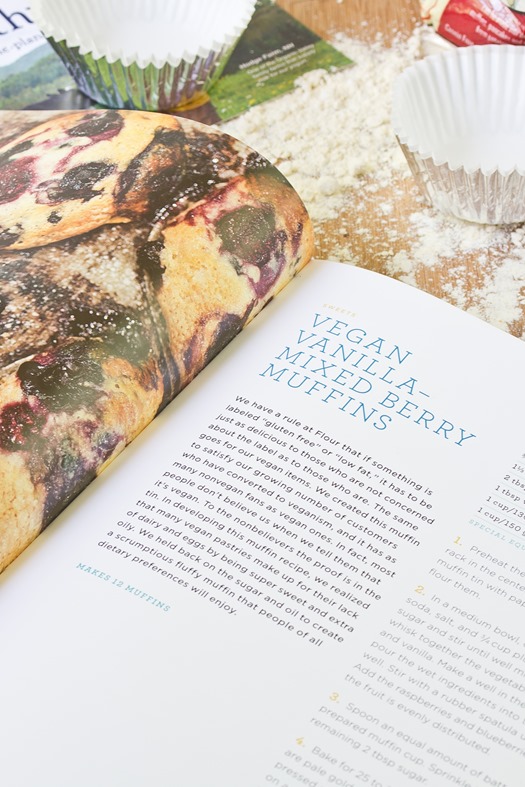 Stonyfield offered to send some of their Clean Plate Club members a signed copy of Joanne's second book, "Flour, Too", and an extra copy to give away. Flipping through the cookbook I loved the photos, kitchen tips and tricks, and variety. For a cookbook with "flour" in the title, there are plenty of naturally gluten-free recipes from desserts to salads and entrees. It was hard to pick the first recipe to try but I settled on the Vegan Vanilla-Mixed Berry Muffins because the photo was so enticing and it seemed simple enough for a weekday afternoon.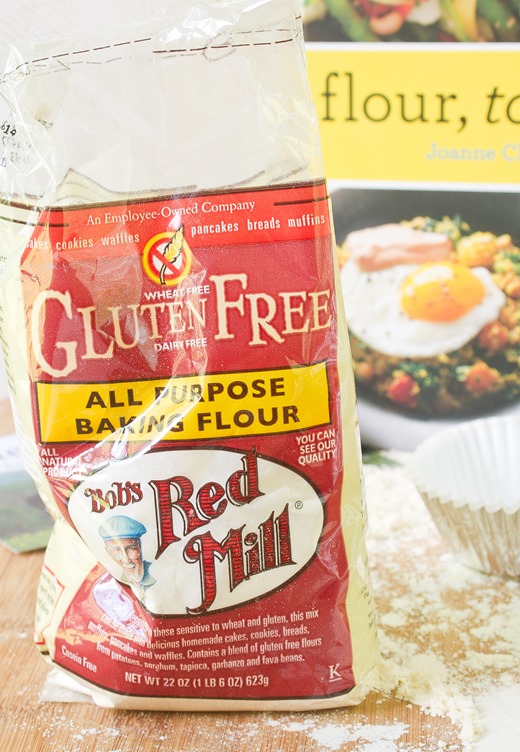 Gluten-free all purpose flour is a great tool for people new to the gluten-free baking scene. Most allow for a 1:1 substitution for all purpose flour in just about any recipe so you can still make all your favorite recipes. I've been using the Bob's Red Mill brand for 3 years now.
I wanted to stick as closely to Joanne's recipe as possible so I only swapped the regular flour out for gluten-free all purpose flour and soy milk out for fat-free milk(what I had on hand). The muffins came out flavorful and fantastic. Next time I make them, however, I'd probably swap out half of the oil in the recipe(almost 1 cup) for Stonyfield yogurt to lighten them up. 
Giveaway:
Stonyfield has a second copy of Joanne's book "Flour, Too" to give to a lucky US reader along with some Stonyfield coupons to get cooking. There are several different ways to enter. Please leave a comment for each entry.
Leave a comment with your favorite kitchen swap. Yogurt for oil? Gluten-free flour for regular? Something else?
Like Stonyfield Farm on Facebook
Like The Wannabe Chef on Facebook
Like Flour Bakery + Cafe on Facebook
Tweet "I want to win a copy of Flour, Too from @Stonyfield and @WannabeChefEvan http://wp.me/p18mer-20y"
I'll leave the contest open for a week and pick a winner on August 8th.