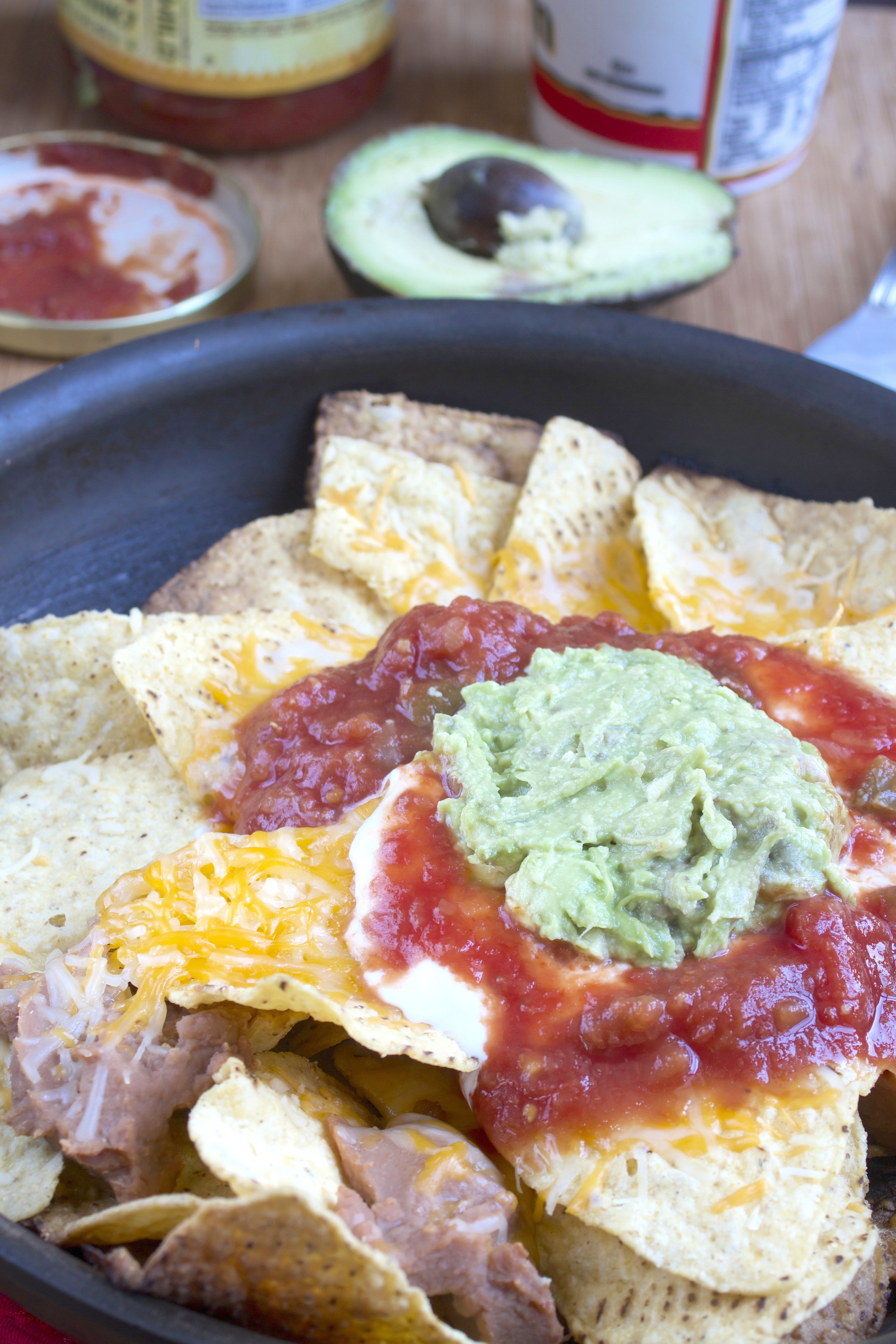 Happy seis de Mayo!
Nachos are my favorite bad food. You can get them anywhere(and I have), especially anywhere worth going. After a few drinks there's nothing else I'd rather have–not even Reese's cup brownies.
Making them at home, though, has never been as simple as it out to be. You can't put them in the microwave or the chips get soggy. I've literally set a pan on fire in the oven not understanding how a burner works. Bad bad bad.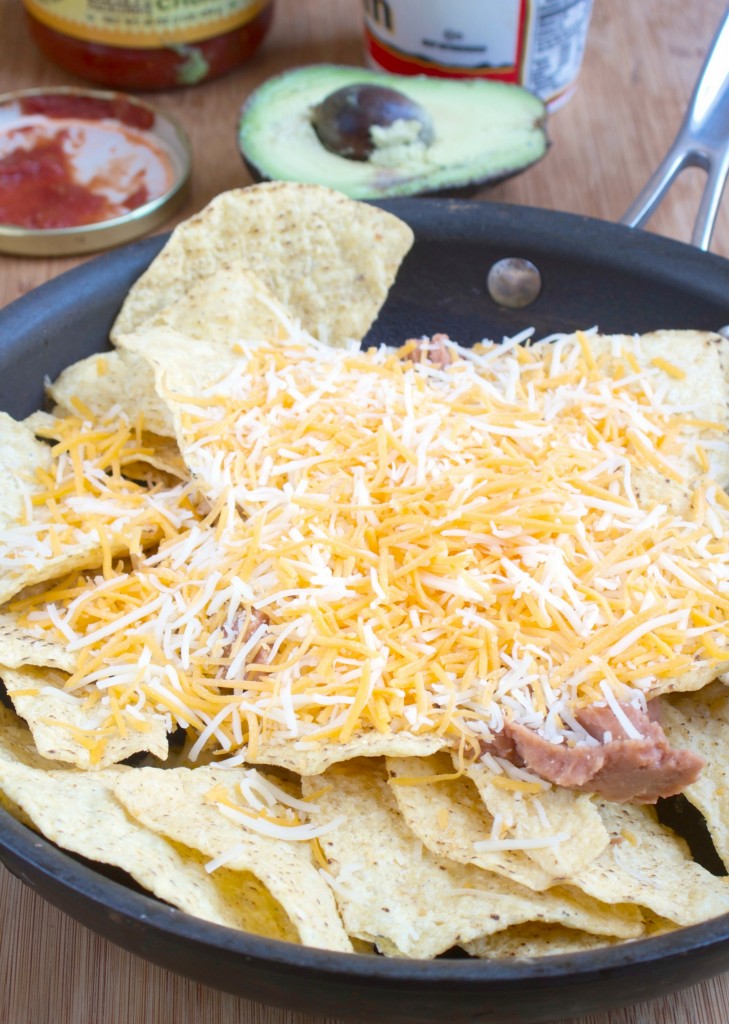 These are the most satisfying nachos I've made at home. They're warm and melty on top while the chips stay hot and crisp–not soggy. It's easy to make and you can eat it from the pan so you don't have to dirty dishes. What could be better?

Skillet Nachos
Prep time: 5 minutes
Cook time: 5 minutes
1-2 Tablespoons oil

4 handfuls of tortilla chips

1/2 cup refried beans

1/2 cup shredded cheese*

1/4 cup salsa

1/4 cup sour cream

1/4 cup guacamole
*Make sure to use a cheese that melts well since you don't want this on the burner for too long. Avoid processed shredded cheeses with lots of added ingredients and stabilizers.
Method:
Rub a pan with a cover with oil to make sure the tortillas won't stick or burn.

Add the chips into the pan. Add the beans and cheese around on top evenly.

Turn the burner onto a medium heat and cover immediately with a pan cover.

Cook for 1-2 minutes until the cheese has melted and remove from the burner immediately.

Add the salsa, sour cream, and guacamole and enjoy.